Nicer people you'll never meet: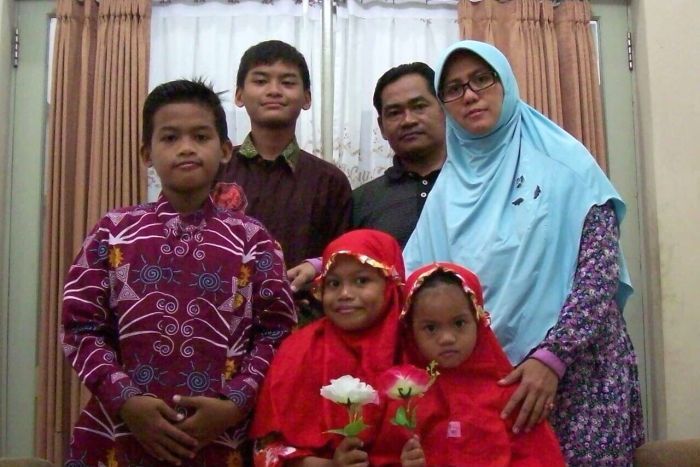 "Mr Dita was kind. Familiar to his neighbours. Socially active. An ordinary person living in a normal neighbourhood," neighbour Binawan Widiarto told the ABC.
The family that carried out three church bombings in Indonesia's second-biggest city on Sunday were just "ordinary" people, according to their neighbours.
A second family of suicide bombers has struck the Indonesian city of Surabaya, a day after a couple and their four children attacked three churches, killing 14 people.   Harrowing footage caught on a CCTV camera shows the moment the bomb was detonated as two scooters carrying a family of five approached
…Read More…
.
Monday morning, a family of five, including an eight-year-old child carried out a bomb attack on a police headquarters in Surabaya, killing four people and injuring 10, an Indonesian police official said. They drove up to the gates of the police station on two motorcycles and then detonated the explosives at the security checkpoint. The four adult perpetrators died but the young child is now recovering in hospital.
East Java Police spokesman Sr. Comr. Frans Barung Mangera told Anadolu Agency the Church attack fatalities include an 11-year-old child. The attacks wounded at least 43 people.
Ramadan is the month of jihad, the month when Muslims strive to please Allah more fervently. And so because murdering Infidels who are considered to be at war with Allah is a pious act, there is generally more bloodshed during Ramadan than during the rest of the year.
Archbishop of Jakarta claims that jihad bombings at churches are "not a religious problem"
The thought of any parents taking their children on a murder spree is monstrous, but jihadis who do so believe they are justified, for they are following the dictates of their religious texts.
Here's a pastor who has a religious problem which has nothing to do with Islam:
We should apply exactly the same laws to the thousands of dawa gigolos that have infiltrated our countries.