Comedy Gold!
There is clueless, and there is Macron.
Bon chance with "What Allah meant to say was…"
Macron Announces He Will Launch Islamic Reformation in France, Starting After Ramadan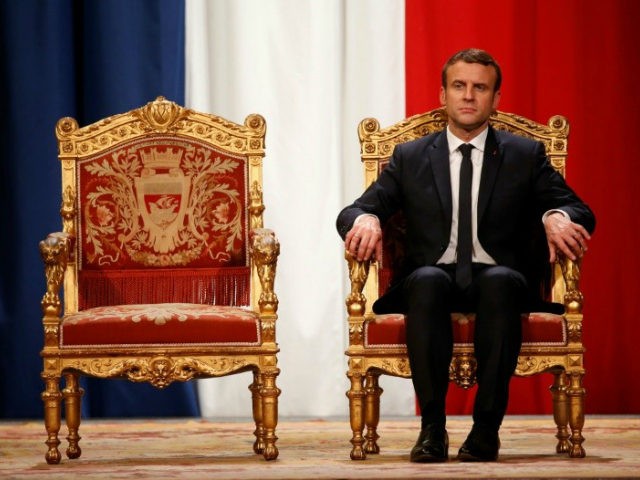 French President Emmanuel Macron is expected to announce a major overhaul to Islam in France following Ramadan including major reforms of Islamic bodies, halal practices, and the training of imams.
The French President is expected to announce his proposals for reform after June 14th, following the Islamic holy month of Ramadan, and is expected to seek major changes in the way mainstream Islam operates in France, BFMTV reports.
According to reports, the French leader is said to have consulted various other heads of state and government during his various trips to North Africa and the Middle East in recent months regarding potential reforms.
The ambitious reforms would likely see major changes to the way mainstream Islam operates in France including changes to the training of imams, foreign funding of mosques, and the removal of the significant foreign influence on Islam within the country.
In order to enact the financial side of the reforms, a new independent funding association is to be created which would oversee money that would go towards funding Islamic pilgrimages or halal products.
Macron will also replace the French Council of the Muslim Faith (CFCM), a body created by former president Nicolas Sarkozy, with a new organisation that would better represent French Muslims as Macron claims the CFCM did not represent the "unique voice of Islam in France".
The reforms come after radical Islamic ideologies have been able to spread widely across the French Muslim community, particularly in troubled migrant populated suburbs such as those surrounding Paris.
Last November, Macron blamed the French state for the rise of Islamism saying, "Radicalisation has taken hold because the French Republic has resigned," and adding that he would focus on the troubled neighbourhoods in which radical Islam had taken hold.
Late last month, the government announced the "Borloo plan", named after former centrist minister Jean-Louis Borloo, which will see the government spend five billion euros in troubled suburbs to combat issues from unemployment to revitalising urban development and improving transport infrastructure.