UK: Jury Hears Police Sergeant Mohammed Perwaze 'Repeatedly Raped' 8-year-old Girl
Prosecutors say "manipulative" police officer Mohammed Perwaze repeatedly raped an 8-year-old girl, telling his victim: "I can love you more than your puppy ever will."
Perwaze, who until he was charged in November worked as a police sergeant with Durham Constabulary, denies four counts of rape and 14 other charges relating to the girl — including five of indecent assault and four of sexual assault.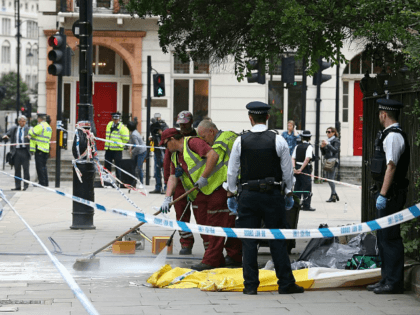 Even without guns. All(-ah) you need is enough Mohammedans and the enrichment will go through the roof….
A proposal to allow some 9,000 young Afghan migrants to stay in Sweden has been controversial among voters, as a new report shows that at least 78 per cent are really adults.
Last month, Swedish Prime Minister Stefan Löfven and his government announced a plan to allow some 9,000 "underage" Afghan migrants to stay in the country after a wave of protest against deportations to Afghanistan.
Swedish Security Service: Potential Terrorists Becoming Much Harder To Track
No shiite!
Michael Campanella/Getty
The Swedish security agency Sapo has revealed it is having a much harder time tracking down potential terrorists as more and more lone wolf attackers inspired by, but not directly tied to, the Islamic State continue to emerge.Fredrik Hallström, Deputy Unit Manager at the Security Department, has revealed that the agency is having a harder time tracking down potential attackers, Swedish radio broadcaster Sveriges Radio reports."We see, above all, that the type of attack threat we handle does not come from established networks in the same way as before, but there are unknown actors, where we have not received information about them earlier, which means that it will be more complex to assess."
These dipshits couldn't find Israel on a map.
Muslim nations condemed the move of the U.S. Embassy in Israel from Tel Aviv to the national capital Jerusalem as a "provocation and hostility against" the Islamic world.
The Organization of Islamic Cooperation summit in Istanbul on Friday released a statement that "reaffirmed the centrality of the Palestinian cause" after Turkish President Recep Tayyip Erdogan, the rotating term president of the OIC, called the extraordinary summit.
More from the Religion of Peace: