Turkey staging first modern Islamist conquest of the West in Cyprus -analysis
The use of the word "Islamist" is unfortunate.  The writer would have done himself & all of us a favor by calling it just 'Islam'. (SY)
Turkish invasion of Cyprus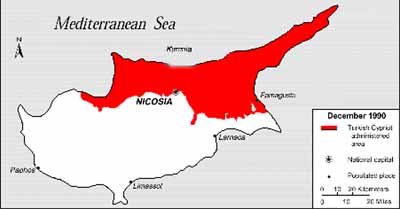 Turkey is positioning itself to attempt to permanently possess northern Cyprus – rich in hydrocarbons and stands as a bulwark of Western civilization – in what has become the first modern Islamist fundamentalist attempt to capture Western world territory and resources, argues Philip Christopher, president of the International Coordinating Committee "Justice for Cyprus", in an article he penned for Greek daily Kathimerini.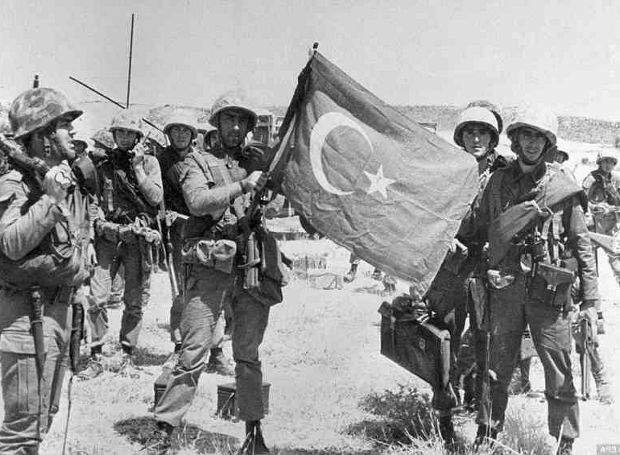 (You may be interested, I'm not.)
Tensions have been mounting recently between Turkey and its Greek and Greek Cypriot neighbours over territorial disputes in the Aegean and eastern Mediterranean. The Turkish navy boosted its presence off Cyprus this year, adding to problems with Greece, the main ally of the island's internationally recognised government, which is dominated by Greek Cypriots.
''Turkish President Recep Tayyip Erdogan duped US officials into believing he would end his illegal military occupation of Cyprus. He was so convincing that news stories indicated President Barack Obama spent more time on the phone with Erdogan than any other head of state for most of his presidency,'' Christopher says, noting that the Turkish president ignored the Geneva Conventions and transplanted hundreds of thousands of Turks to live among Cypriot-born Turkish Cypriots in Cyprus who are ''traditionally Western, moderate and secular Muslims.''
The article highlights that Turkish Cypriots recently exposed the Turkish president's plot by pointing out that there are 684,301 active mobile phones and 715,000 loaves of bread baked a day in the northern third of Cyprus while they number at around only 130,000 on the island.
Christopher argues that  Turkish Cypriots complain of the Turkish president forcing mosques and extremist imams into the island and cites the recent attack against Cypriot newspaper ''Afrika'' for calling Turkey's ongoing military operation into the Kurdish enclave of Afrin in Syria an ''occupation."
''Spurred by the need to distract domestic attention from Erdogan's collapsing economy, this conquest attempt will reach a historic tipping point under President Trump's watch. And we are confident that Trump will put an end to it. His "common sense" will replace Washington's "wisdumb" that has effectively given the "green light" to Turkish aggression on Cyprus. There are dozens of examples that include looking the other way during Turkey's illegal use of American arms and planes in violation of the Foreign Assistance Act to invade Cyprus. They even include our helping Turkey with shameful silence as they hid for 10 years their execution of five Americans captured alive, dumping them along with 2,000 Greek-Cypriot men, women and children into mass graves,'' Christopher says.
The article stresses that U.S. President Donald Trump's ''extraordinary business sense'' will protect Cyprus, a hydrocarbon-rich ally working with companies like Exxon, Shell and Noble Energy of Texas.
As long as Trump is the leader of the Western world, ''he will not allow Erdogan's Islamist fundamentalists to achieve their first modern conquest of the West,'' Christopher opines.
Greek Foreign Minister Nicos Kotzias, earlier this month, said that Turkey was trying to control energy resources in the waters off Cyprus, noting that Ankara's purchase of new vessels for possible hydrocarbon exploration was a serious issue.