UN: French anti-terror laws risk marginalizing Muslims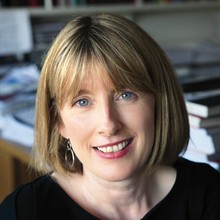 Fionnuala has lots of wakademic degrees. The OIC must be paying her well.
UN expert warns new anti-terrorism laws may undermine rights and freedoms especially for citizens of Muslim faith
A UN human rights expert on Friday raised concerns about possible effects of France's new anti-terrorism laws on fundamental human rights, especially for the country's Muslims.
"These laws may disproportionately affect, stigmatize and further marginalize citizens of the Muslim faith," said Fionnuala Ni Aolain, UN's special rapporteur on the protection of human rights while countering terrorism.
In other news:
No, Europe is not "draining Africa of skilled labor"
While the focus on illegal migration remains, the original goal of stopping African citizens from migrating into Europe appears to have been lost entirely. Instead, the declaration pronounces African legal migration to be a positive thing, even stressing the beneficial idea of migration of certain groups, such as researchers and business people.
The Hungarian government appears to be the only government that considers whether the citizens it was elected to serve would support the declaration. Other European governments appear to think that asking their electorates what they think about African migration into Europe is irrelevant.
Is Soros attempting to destroy rule of law, by backing anti-Western District Attorneys?
If the claims made about Soros are correct, much is explained.
Thanks to Vlad Tepes
More from the Religion of Peace: