GET UP, STAND UP, STAND UP FOR THE JUDGE
Freedom sack enthusiast
Moutia Elzahed
last year repeatedly
declined to stand
for the judge during a legal case initiated by
Elzahed herself
. Now she's
returned to court
for the verdict on her non-standing stunt.
(More below the fold)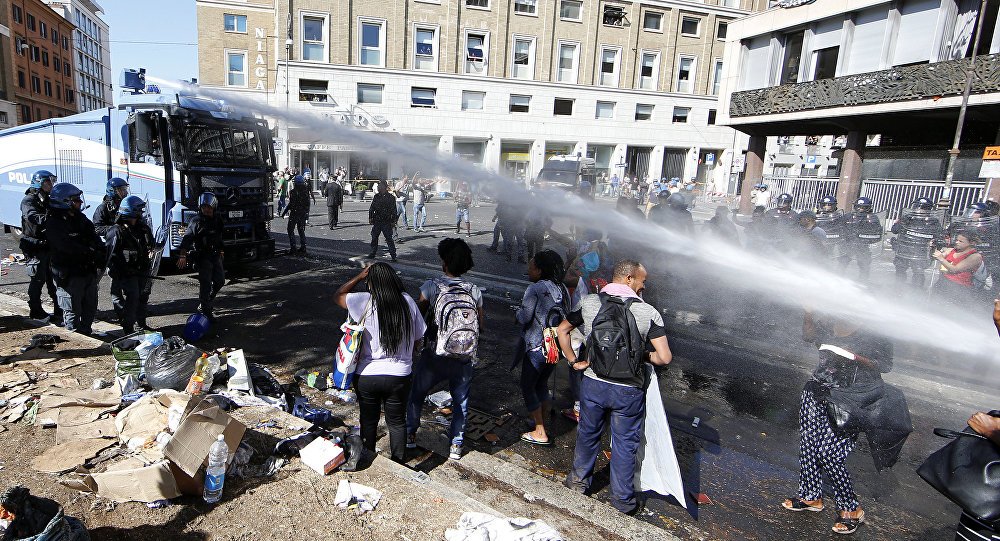 Night of Blood: Muslim migrants go on murderous stabbing spree in Milan, Italy: "There are more and more serious problems with the crimes of migrants, and public security is catastrophic," said Paolo Grimoldi, a local politician in MIlan.  (Pamela Geller)
France: Illegal migrant "well-known to police" intentionally runs over police officer, seriously injuring him
Could this illegal migrant, who has so enriched France with diversity, be an Islamic jihadi? It is possible.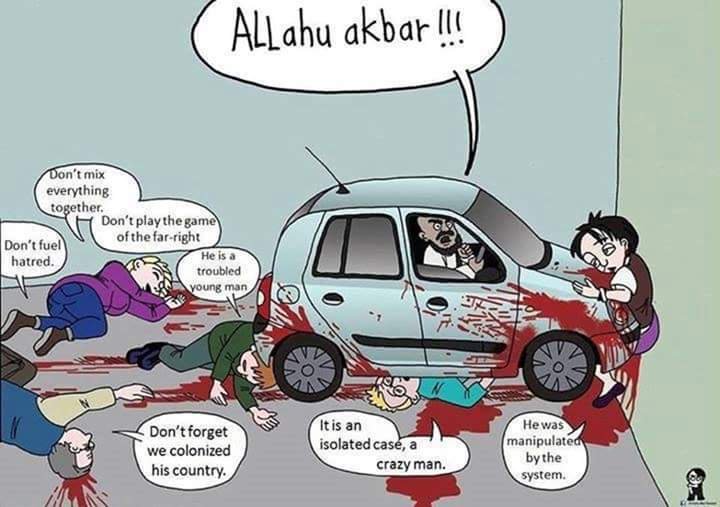 Last June, the Islamic State published a poster depicting an SUV driving over a heap of skulls and bearing the legend "Run Over Them Without Mercy."
A French police officer in Paris was taken to hospital with serious injuries after an illegal migrant rammed him with his car during a routine police traffic stop.
Sharife don't like it
Woman  raped and stabbed repeatedly in the face and upper body  on her way home from a night out in east London by Somali Rat Bastard.

Somali knife-wielding rapist who tried to kill his victim gets a paltry 13 years. Eight previous convictions for carrying a blade. Indefinite leave to remain in the UK.
This is bad: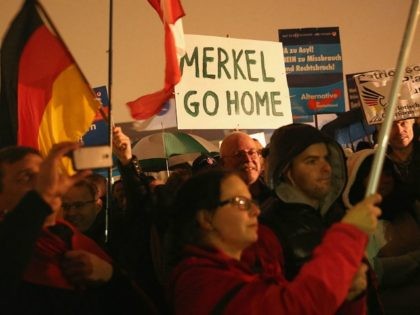 You can count those who have been deported on ten fingers…
Right after the Bataclan jihad massacre in Paris, in which Islamic jihadis murdered 130 people, Soti Triantafillou quoted Marco Polo saying that "a fanatical Muslim is the one who cuts your head and a moderate is the one who holds you down so he can cut it."
Her acquittal is a victory for the freedom of speech, but it is still easy to see which way the wind is blowing.
Its worse in the UK:
UK: May government admits "significant portion" of returned ISIS jihadis free, "no longer of security concern" — February 7, 2018
UK: Man faces terrorism charge for fighting against the Islamic State — February 8, 2018
And now this.
Will the May government adopt Sharia outright, or leave that to its successor?
"Profumo nephew Jamie Janson arrested returning to Britain after fighting in Syria," by Josie Ensor and Patrick Sawer, Telegraph, May 2, 2018 (thanks to David):
The great nephew of the disgraced 1960s war minister John Profumo has been arrested trying to get back into the country after travelling to Syria to "take action" againt Isil.
Freedom Sack Enthusiast
The wife of a terrorist recruiter who continually refused to stand for a Sydney judge has been convicted on charges of disrespectful behaviour in a landmark decision.
Moutia El-Zahed, one of two wives of convicted Islamic State recruiter Hamdi Alqudsi, appeared before Sydney's Downing Centre Local Court on Friday continuing to thumb her nose at the courtdespite this morning being found guilty on nine charges of disrespectful behaviour in court.
El-Zahed was charged last year after she refused to stand for District Court Judge Audrey Balla during a civil court hearing in 2016.
YOUTUBE
Continuing her stand-off with judicial officials she refused to stand when Magistrate Carolyn Huntsman handed down her decision or when court broke for the morning adjournment.
El-Zahed also avoiding standing for Magistrate Huntsman when court proceedings began this morning by remaining standing from the time she entered the courtroom until the judicial official took her seat at the bench.
Technically, of course, it is unknown if Elzahed actually appeared in court. Visual confirmation isn't available.