Hungarian PM: 'Population Replacement Underway in Europe, Speculators Like Soros Hope to Profit from Its Ruination'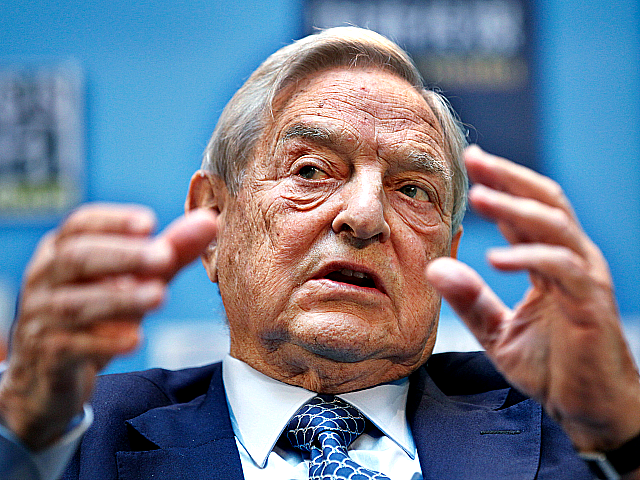 Hungary's Viktor Orbán has warned that another "high tide" of mass migration is approaching and that financial speculators like George Soros hope to profit from the "ruination of Europe" via mass migration.

In a Kossuth Radio discussion on the growing flood of illegal migrants into Balkan countries just outside the European Union — Bosnia has seen arrivals surge by 600 to 700 per cent in recent months — Prime Minister Orbán warned Europe was "seeing signs of a new migration wave, of a rising tide following a low tide; it's rising now, and this poses a challenge."

"We've managed to ensure that now every migrant knows that they shouldn't follow the path marked by the signpost pointing to Hungary," he said, referring to the anti-illegal immigration 'Stop Soros' legislative package currently passing through the Hungarian parliament, and the robust border wall he built at the height of the migrant crisis in 2015.

Tens of thousands of migrants are simply rerouting around Hungary to reach the generous welfare states of Western and Northern Europe, however — with the new Orbán-aligned populist coalition in Austria warning that it may seal its border with Slovenia as a result. Bosnia, in turn, warns that they will respond by sealing their own borders with Serbia and Montenegro, to forestall a situation where migrants travelling through their territory en route to Austria become bottled up.

In other news:
Pope Francis: Immigrants Provide 'Enrichment' to Society, Not 'Threats'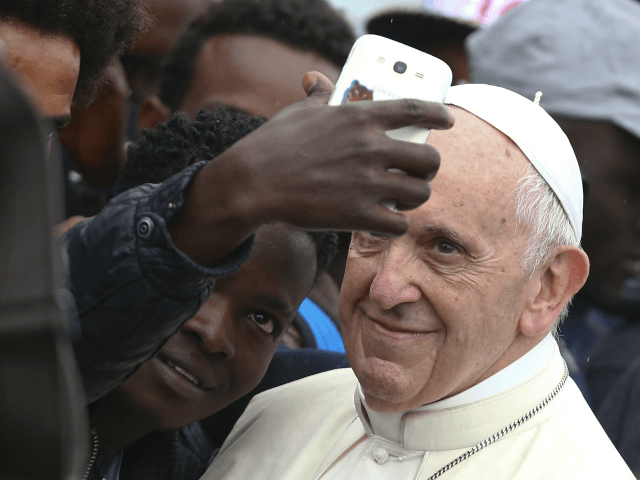 Never enough enrichment for this Manchurian candidate:
Pope Francis has called for a "change in mindset" regarding immigration, insisting in a message Thursday that migrants are not a threat to society but, rather, an enrichment that should be appreciated as such.
Related:
Austria Police, Army to Stage Border Defence War Games as Balkans Warn 80,000 Migrants Headed North 
EU Rejects Hungarian City from Capital of Culture Contest for Having Too Many 'Happy White People' 
From the Religion of Peace:
"It's worth fighting against a force that is stronger than us – against a force like George Soros and his army," he declared, after the topic of the billionaire's activities in the Balkans was broached.
"We've played a role in this network being exposed, as we brought it out into the open, and now they have to openly state their goals. They want immigration. The replacement of populations and peoples is underway in Europe, partly because speculators like George Soros can make large financial profits. They are set on the ruination of Europe, because they're hoping for large profits," he said.
"That is just what financial speculators are like, and we shouldn't be surprised at that – but we must not accept it."
The Hungarian also insisted that, with movements rooted in populism, civic nationalism, and traditional conservatism now on the rise in countries such as Austria and Italy, the European establishment would soon find that his government is the least of their problems.
"The origin of Europe's problems today – its political problems – is that what the people want and what they want to do is different from what their leaders want and what they do," explained the Fidesz leader.
"As regards politics, current developments are to my liking, and they are in our interests. Tough guys have emerged in European politics. Many people think that we're a little coarser or tougher than is customary in the EU, but now they'll really learn the meaning of those words," he predicted.
"They'll find that compared with the new leaders who have now spoken out – and who say things that surprise even straight-talking Hungarians – we are sociable little gentlefolk. I see this both in Austria and Italy."