Tick tock, tick tock… (what a blessing that would be!)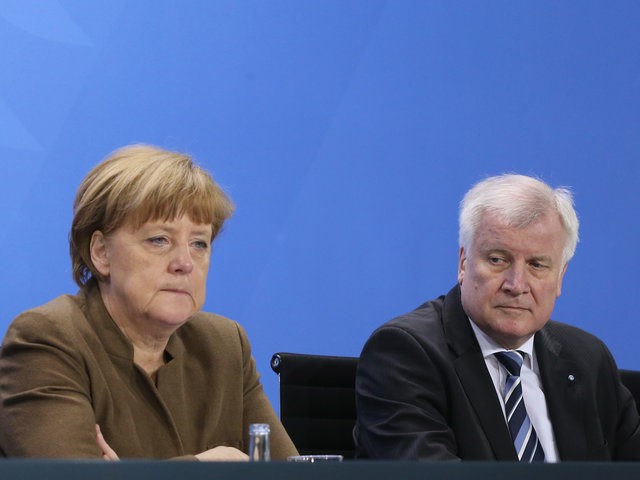 The era of Angela Merkel may be coming to an end as longstanding disagreements on migration policies between her and her Bavarian allies threaten to come to a head and potentially unseat the German leader former Stasi apparatchik, who has been at the country's helm since 2005.
Good Lord, please make a quick end to this:
Angela Merkel's three-party coalition is at risk of collapse in the next 48 hours after her Bavarian allies refused to back down over threats to impose border controls on asylum seekers.
Neither side in the stand-off between the German chancellor and her interior minister, Horst Seehofer, were in a mood to compromise as an opinion poll for the broadcaster ARD indicated that 62 per cent of Germans backed his tougher approach.
German media have painted a grave picture for the future of Chancellor Merkel, with the Mannheimer Morgen writing that she "has been plucked like a hen after slaughter,"and that her power now merely existed on paper.
Without Merkel the days of the EUSSR are numbered.