Update:
A teen A black savage  who helped trash a Hawthorn East Airbnb home while out on bail has been freed again by a magistrate who said locking him up would make the public less safe.
What kind of BS logic is that?
THREE MORE BRUTAL CRIMES BY AFRICAN GANGS
ABC reporters such as Andy Park savaged Channel 7 for reporting this week on African crime in Melbourne.
Since then: "A man was bashed with a fire extinguisher, stove top and metal pole … by three men who forced their way into his house." And: "A gang of young thugs fired a Taser at a teenage boy in a terrifying robbery."
Unassimilable African Savages Declare War On TV Station
African Savages to Oz TV Channel: don't report about African crime gangs, otherwise we'll wage war on you: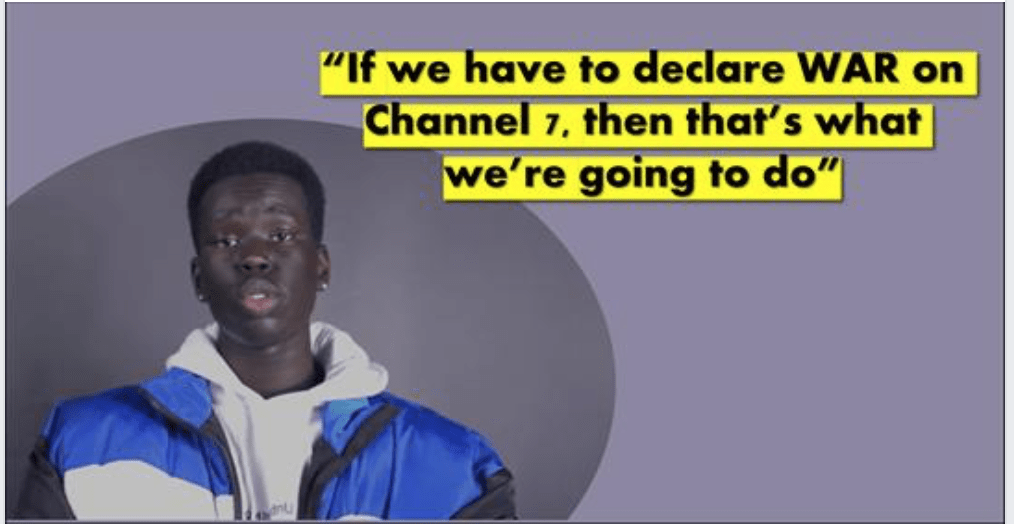 A segment ran by Channel 7 investigating the gang crime being committed at a sizable scale on behalf of the children of African migrants has sparked outrage. Many people took to Twitter and Facebook to condemn the segment as racist, but it seems the outrage has escalated further.
A man by the name of Titan Debirioun has organized a protest outside of Channel 7 HQ in Melbourne on Friday the 20th of July. He is demanding an apology for the inflammatory coverage of his community by channel 7, saying he'll go to war with the news source if necessary.
The African Crime Spree Gets Worse By the Day:
Leftist POS  Andy Park enjoys it:
Big support for African/Australians tonight, who, in my experience, are highly educated, freedom seeking, contribution making and generous of spirit in a traditionally Australian way. Most are smarter, more genuine than those who seek to tear them down #NotmyAustralia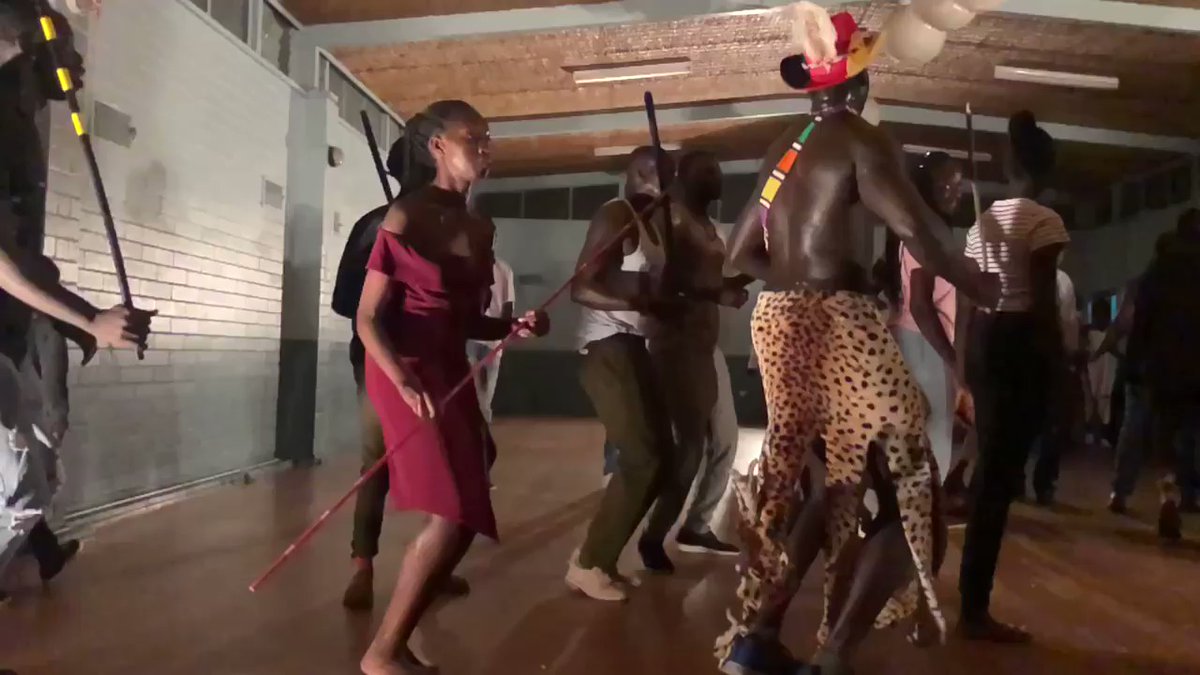 A MAN was bashed with a fire extinguisher, stove top and metal pole during a vicious home invasion.
The 27-year-old was attacked by three men who forced their way into his house after banging on the front window just before 5.30pm on July 3.
The trio started assaulting the man in the hallway before he ran to the kitchen where the terrifying onslaught continued. He was struck multiple times with a metal pole and a fire extinguisher.
One of the thugs then ripped the steel stove top from the cooker and smashed the man on the head, detective Acting Sergeant Kim Alp said…
Sgt Alp said … it was believed it was a random attack.
The injured man was taken to Dandenong Hospital with a broken nose and cuts and bruises to his head and back…
His housemates weren't injured in the brutal attack but police said they were investigating if there was a link between them and the trio, described as of African in appearance.
A GANG of young thugs fired a Taser at a teenage boy in a terrifying robbery in Melbourne's southeast…
Victoria Police spokeswoman Creina O'Grady said the teens were "male and perceived to be of African appearance…"
The victim, 17, was walking along Fordholm Rd at 2.20pm on Wednesday when the gang struck.
One of the youths threatened him with the Taser, demanding he hand over his mobile phone, and then fired the device at the boy, hitting him in the leg.
The gang then fled with the victim's mobile phone and a small amount of cash.
Local mum Sam Harris … said that after moving to the area she had learned taekwondo so she would be able to defend herself…
Ms Harris said she planned to move to Queensland next month.
"I just want to get out of this place. It's not safe any more."…
In March 2017, police investigated a series of robberies in which youths of African appearance on pushbikes threatened to fire stun guns at people.
A refugee ordered to be deported after having sex with a 12-year-old girl — and leaving her pregnant — remained in Australia for more than seven years by lodging a series of appeals to the Administrative Appeals Tribunal and the Federal Court.
The Liberian refugee, Thomas Scott Gbojueh, was sentenced to 27 months' jail in mid-2009 after pleading guilty to twice having sex with the girl, which resulted in her having an abortion. The first offence took place less than four months after he arrived in Australia in 2006 from West Africa.
UPDATE
A commuter has been followed from Springvale railway station and mugged by a pair of males on 9 July.
The 22-year-old Noble Park man ran from his assailants through Springvale's side-streets about 10.45pm, Greater Dandenong CIU detectives say.
They caught up to him in Villa Road, demanding his personal possessions including his i-Phone.
They pushed him to the ground. As he tried to escape, they punched him twice to the face…
The robbers were described as African and about 180 centimetres.
But don't mention the race!, protests a lawyer in The Age today – which actually tends to cover up exactly as requested:
The reality is that readers can feel the horror of a crime reported without the media needing to describe the offender's race… To claim that reference to race in reporting is innocent or fair comment, and not intended to conjure up racist feelings or collective judgment, is disingenuous.
There are actually at least three important reasons for mentioning race in these crimes, despite the clear risk of making some African Australians feel under suspicion and collectively tainted.
We can't pretend – as police once did – that there is not a very big crime problem in this specific group. In fact, police statistics last year showed the Sudanese-born, for instance, are an astonishing 128 times more likely than other Victorians to commit violent robberies and 68 times more likely to stage home invasions. What we don't describe will not get addressed.
We can't pretend – as many politicians keep doing – that importing refugee groups from tribal war-torn Third World areas and from cultures very different to ours does not put Australians here in danger. It is just not fair to those who then become victims of crime.
We need descriptors to help catch perpetrators.
Then there is this: the now-notorious reluctance of police and many media outlets to describe perpetrators, especially in violent robberies and home invasions, causes many Victorians to lose faith in both. Worse, it leads to people suspecting that every violent crime where the perpetrators aren't described was committed by Africans, when many are not.
But bottom line: the reason some people don't want racial descriptors use is because they don't want you to know there is a very real and alarming problem with some communities we let in. You might draw an obvious conclusion.
Update:
Fear of being called "racist" by the usual suspects is idiotic. The lies & the moronic support of African crime gangs by Western malcontents is despicable. They should be put on the stand along with the perps.
Victorian Liberals under fire for campaign flyer warning about gang crime in suburbs
.
A Liberal Party flyer depicting hooded youths and warning against gangs in the suburbs has been heavily criticised as drumming up racist fear and dog whistling.
In a sign of how hard the 2018 state election will be fought, the Liberal Party has handed out the flyers in a community in Melbourne's south-east, Noble Park — which has an African population — saying only the Coalition will tackle gang crime.
Grunard Leftoids spill their latte:
'Nasty, bigoted': Victorian Liberals condemned for gang warning leaflets