Tim Blair, The Daily Telegraph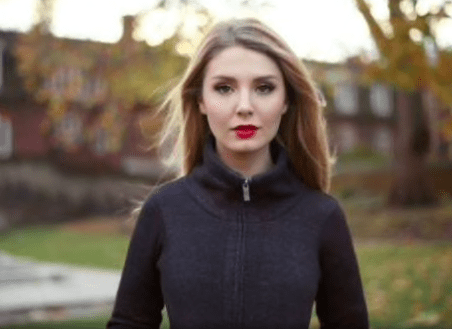 Earlier hit with a $68,000 police bill to protect her from leftist maniacs, Canadian conservative Lauren Southern and Melbourne speech attendees tonight endured an evening of mindless Anifa hostility:
The Hume Highway is closed after more than 100 protesters gathered outside a Somerton venue where controversial alt-right commentator Lauren Southern is speaking tonight.
The demonstrators at the front gates of the La Mirage Reception and Convention Centre have spilt on to the road and blocking the highway, which has been closed to traffic by police.
The crowd charged at a bus of people arriving at the venue, surrounding it and throwing rocks at the vehicle.
Punches have been thrown and members of the crowd have also been shoving each other, with people pulled over the road's rope barriers amid the melee.
And this is the scene inside the venue: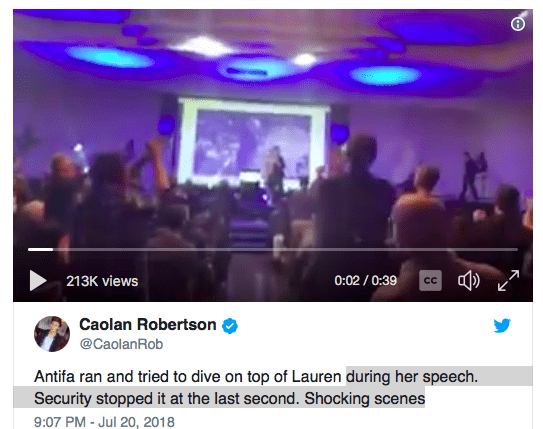 UPDATE. Free speech is incitement: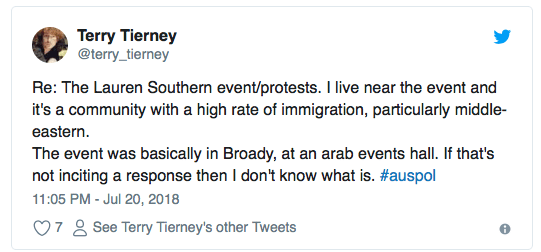 Perhaps we need to designate which Australian suburbs are free-speech zones. Any visitors inclined to speak out in forbidden areas can then be pre-emptively penalised by police.
UPDATE II. Face the consequences! When leftists attack, it's always the victim's fault: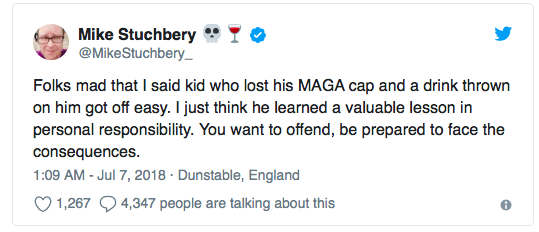 He was referring to this assault by a 30-year-old thug on a teenage boy who was wearing a Make America Great Again cap.
UPDATE III:
Nita Habibi was pounced on by security as she invaded the stage during Ms Southern's presentation. She was quickly removed from the venue while shouting "I love Muslims".
"I love freedom of speech," she told The Australian after being evicted. "I wanted to interrupt the thing. I think it's really dangerous what's happening. Hate speech should be interrupted."
She hasn't really thought this through.
UPDATE IV. One arrest. Just one.