Starting at the age of 1, "ghetto children" must be separated from their families for at least 25 hours a week, not including nap time, for mandatory instruction in "Danish values," including the traditions of Christmas and Easter, and Danish language. Noncompliance could result in a stoppage of welfare payments. Other Danish citizens are free to choose whether to enroll children in preschool up to the age of six.
RELATED NEWS: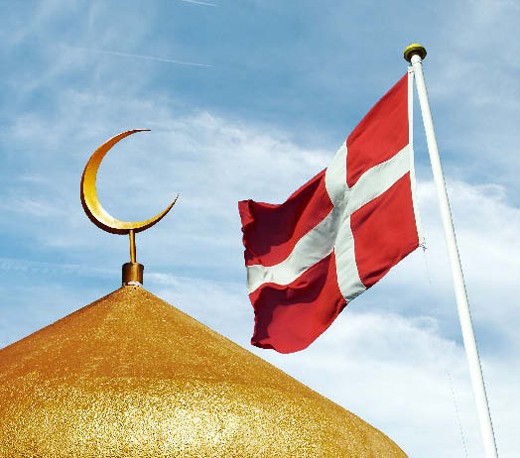 Denmark's government is introducing a new set of laws to regulate life in 25 low-income and heavily Muslim enclaves, saying that if families there do not willingly merge into the country's mainstream, they should be compelled…
Of 22 proposals presented by the government in early March, most have been agreed upon by a parliamentary majority, and more will be subject to a vote in the fall.
Some are punitive: One measure under consideration would allow courts to double the punishment for certain crimes if they are committed in one of the 25 neighborhoods classified as ghettos, based on residents' income, employment status, education levels, number of criminal convictions and "non-Western background." Another would impose a four-year prison sentence on immigrant parents who force their children to make extended visits to their country of origin — described here as "re-education trips" —in that way damaging their "schooling, language and well-being." Another would allow local authorities to increase their monitoring and surveillance of "ghetto" families…
Nearly 87 percent of Denmark's 5.7 million people are of Danish descent, with immigrants and their descendants accounting for the rest. Two-thirds of the immigrants, around half a million, are from Muslim backgrounds, a group that swelled with the waves of Afghan, Iraqi and Syrian refugees crossing Europe.
The New York Times report – and many others like it – are full of protests about these tough measures.
What they are near silent on are some of the signs of dysfunction that have caused this backlash.
Weapons from a faraway, long-ago war are flowing into immigrant neighborhoods here, puncturing Swedes' sense of confidence and security…. Gang-related assaults and shootings are becoming more frequent, and the number of neighborhoods categorized by the police as "marred by crime, social unrest and insecurity" is rising…
Sweden's gang violence, long contained within low-income suburbs, has begun to spill out. In large cities, hospitals report armed confrontations in emergency rooms, and school administrators say threats and weapons have become commonplace. Last week two men from Uppsala, both in their 20s, were arrested on charges of throwing grenades at the home of a bank employee who investigates fraud cases…
Affixed to the wall in Mr. Appelgren's office in Stockholm's Police Headquarters is a chart showing the increase in the use of hand grenades. Until 2014 there were about a handful every year. In 2015, that number leapt: 45 grenades were seized by the police, and 10 others were detonated. The next year, 55 were seized and 35 detonated. A modest decrease occurred in 2017, when 39 were seized and 21 were detonated.
Mr. Appelgren has watched the trend apprehensively, calling it an arms race among gangs.
"I think we're going to see, if we don't stop it, more drive-by shootings with Kalashnikovs and hand grenades," he said. "They throw rocks and bottles at our cars, and they trick us in an ambush. When will it happen that they ambush us with Kalashnikovs? It's coming."…
Varby Gard has produced a street gang, the Varby Gard Network, which the police have been monitoring for two years. It is led by a Tunisian man and populated by first- and second-generation immigrants from Finland, the Balkans and Africa…
The Danes are also very aware of what's going on in neighbouring Sweden, with its culture of denial and silence:
As the nationality of perpetrators has long been a taboo topic in Sweden, a new private survey on this polarizing issue suggesting the staggering proportion of immigrants among rapists has triggered strong reactions in the Scandinavian country without ever making national headlines.
A private 80-page investigation conducted by a 40-year-old former truck driver and present-day retailer from Eskilstuna is questioning the official notion of immigration being largely beneficial to Sweden by suggesting that men of foreign descent are largely overrepresented in sexual assaults.
By his own admission, Patrik Jonasson surveyed 4,142 rulings regarding sex-related crimes passed by 40 Swedish courts between 2012 and 2014. The study, which took several months to compile, indicated that a whopping 95.6 percent of rapes and 90 percent of group rapes had been committed by men of foreign descent. Men from the Middle East and Africans were particularly overrepresented in various forms of sexual offences.
Additionally, two out of three rapes with aggravating circumstances were reportedly committed by asylum seekers or men who had been recently granted residence permits…
While almost completely ignored by Swedish media, the study was nevertheless praised by, among others, the Svenska Dagbladet daily's leading Conservative columnist Ivar Arpi, who tweeted that it was "amazing" that a private citizen could do this kind of research utilizing the publicity principle, yet lamented the fact that the Swedish Crime Prevention Council (Brå) failed to some up with similar statistics. He also contended that Jonasson's take was fundamentally correct.
​Swedish political scientist Tino Sanandaji, a staunch critic of unfettered migration and the author of "Mass Challenge," argued that there was "nothing crazy" with Jonasson's statistics and called on Brå to abandon its practice of cover-ups.
Jerzy Sarnecki, a professor of general criminology at Stockholm University, however, argued that the study was done in an "amateurish" way, given that Jonasson had no prior experience of this sort of tasks…. Despite calling the study "angled," he nevertheless admitted that immigrants made up a disproportionate number in several types of crimes, including sexual assaults. However, Sarnecki stressed that the study focused exclusively on cases that reached court, disregarding the overall situation with rape and sexual abuse in Sweden.