In the civilized  world a woman will divorce her husband for not bringing home the bacon. In Islam it is done for not bringing home an infidel's severed head. But there might be a more sinister explanation for this. Could it be calculated retirement planning?
(Scroll down to the bottom of the page)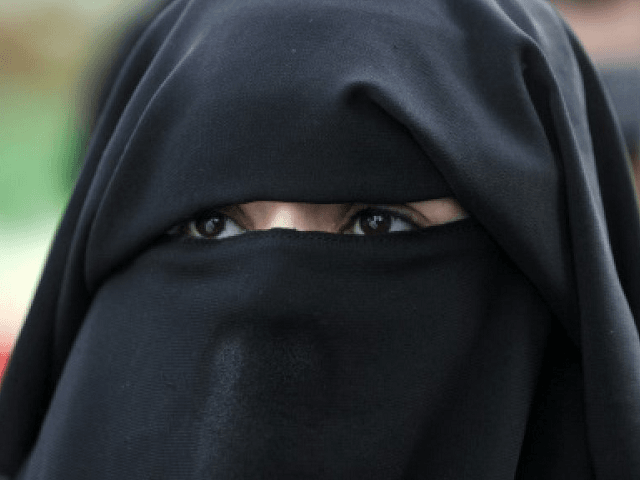 A growing number of wives married to Islamic State (ISIS) jihadis are filing for divorce from their husbands as members of the terror group are being forced out of the areas they once controlled.
Iraqi Deputy Justice Minister Hussein Jassem told NBC News that there had been a large uptick in divorce filings over the past three months, and most of them are from women dissatisfied with their husbands.
Jassem said that while the government has not kept track of how many of those divorces were ISIS related, he noted that a majority of the requests originated from Sunni Muslim regions where the terror group had a strong showing.
Umaima, one of the women filing for divorce, married her then-husband Awad 13 years ago when he worked as a car mechanic. But Umaima soon realized Awad traded his tools to become a terrorist fighting for ISIS.
In other news:
Is the invasion unstoppable?
Awad first joined ISIS in 2014 to "take revenge" on Iraqi security forces who accused his brother of being a terrorist and tortured him to death, said Umaima, who only provided her first name.
"My husband got mad and he swore he would take revenge on his brother's killers," Umaima told NBC News.
Authorities arrested Awad and imprisoned him for his crimes, which come with the possibility of a death sentence or life in prison. At that point Umaima decided to ditch her husband even though divorce is frowned upon in her community.
"Being the wife of a terrorist is not honoring me or my family and it is not going to honor my kids," the single mother of three said. "I was and still am disappointed because I married a man who didn't appreciate his life and decided to join a terrorist group instead of taking care of his family."
Umaima added that she vowed to be a father figure as well as a mother figure to her young children to make up for her husband's absence.
Fatima, 35, also decided to leave her husband when she learned her husband joined ISIS after fighting for the Iraqi army as a soldier.
"I am afraid of being accused that I support terrorism, and this is one of the reasons that drove me to ask for divorce," said Fatima.
Although more conservative sects of Muslim frown upon divorce, it is mostly accepted in Iraq and not considered to be sinful under Islam.
Iraqi women are allowed to file for divorce for several reasons, especially if their husbands are convicted of crimes or if there is evidence their husbands have mistreated them.
Women who make their cases for divorce do not have to hire lawyers but must provide sworn testimony from witnesses to support their claims.
The terror group's influence is waning as more ISIS leaders are being captured and killed. The terror group announced this week that Hudayfah al-Badri, the son of ISIS leader Abu Bakr al-Baghdadi, was killed fighting Russian and Syrian troops.
Just an opinion:
They're again gaming the naive and gullible. The divorces are so that the jihadi's wives and brood of future jihadis can gain admission into Europe, the West, the UK to resettle with full benefit, council housing, monthly stipend. So the squaddies who died and were maimed in those third word desert s-holes died so that the enemy would be well taken care of off the backs of the sucker taxpayers of the EU, UK and West. What a nightmare.