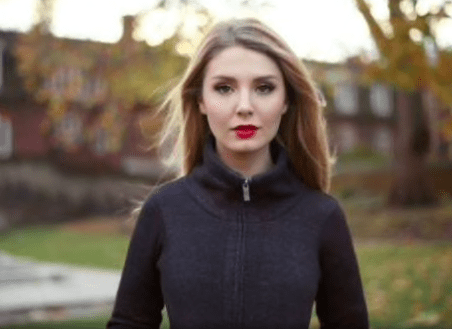 Andrew Bolt, Herald Sun July 22, 2018
THE truth is out. Victoria Police is running a protection racket that helps the violent Left to silence conservatives and the Right. This time, the victims are two Canadian alt-Right internet stars, Lauren Southern and Stefan Molyneux, who were charged $68,000 for police to save them from Leftists trying to shut down their Melbourne event. The violence was bad enough. Hundreds of rioters of Melbourne's violent fascist Left blocked the Hume Highway for two hours on Friday to stop the Canadians' audience.
They assaulted police, reportedly threw rocks, wrestled with audience members, and invaded the venue.
One screaming woman nearly reached Southern before being grabbed by private security.
But what was truly sinister was that police demanded that Southern and Molyneux pay them $68,000 in protection money.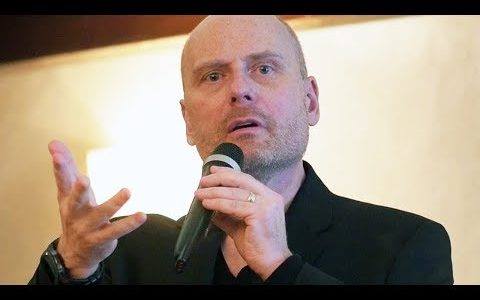 Victoria Police demanded thnearly $70,000 from Lauren Southern and Stefan Molyneux. Picture: Lawrence Pinder
This is not a first. Last year, police demanded $50,000 from libertarian showman Milo Yiannopoulos for protection from violent Leftists outside his own Melbourne event.
NSW Police also asked Yiannopoulus for money. But nowhere is this protection racket worse than in Victoria, where the fascist Left knows that the more violent they are, the more police will charge their victims.
This is insane.
Why aren't these bills sent to the perpetrators of the violence instead?
The victim-blaming is appalling. Commander Tim Hansen complained after Friday's riot: "It is disappointing that we had to use significant resources to mediate between two groups with opposing views."
No, Commander, police were not there to "mediate between two groups with opposing views".
They were there to save people at a peaceful meeting from being attacked by law-breakers of the Left.
Why imply that Southern and Molyneux were to blame simply for peacefully stating their opinions on the murder of white farmers in South Africa or on the dangers of mass immigration from poorer Muslim countries?
But Friday's mayhem did at least expose how Victoria Police is, in effect, co-operating with the fascist Left to make it too dangerous or too expensive for conservatives or the Right to hold meetings.
From the Left comes the violence. Protesters from the Left smashed into the National Gallery of Victoria to disrupt a dinner of the Institute of Public Affairs, assaulted people going to hear visiting Dutch political leader Geert Wilders, attacked people trying to attend a dinner with Australian Conservatives head Cory Bernardi, and blockaded a meeting of the Australian Christian Lobby.
They have made Melbourne our most dangerous city for conservatives, as I found during my last book tour.
I could safely hold big launches in Sydney, Brisbane and Adelaide, but my Melbourne launch was cancelled when police offered just a handful of officers to protect us from what they warned would be violence.
Indeed, the fascist Left had recruited activists for weeks. Posters around the city asked for help to "make this book launch a thoroughly unpleasant affair".
Last year, I even had to beat off two masked protesters who assaulted me as I was about to launch someone else's book on Donald Trump.
So, Leftist violence already makes it hard for conservatives and the Right to meet in Melbourne.
But then police make it harder by demanding protection money from the victims selected by the fascist Left.
This is money the Left never has to pay. Police don't have to protect their meetings from violent conservatives the way they must protect conservatives from the Left. Nor do police even charge unions for all the mass rallies that unlawfully block our streets.
No bill was sent to the Warriors of the Aboriginal Resistance, either, when last year they shut down the intersection at Flinders St station, while an organiser shouted: "F— Australia, hope it burns to the ground."
Why are the police helping the violent Left to attack free speech?
I assume it's political bias, encouraged by Victoria's Socialist Left government because the excuses the police offer are illogical.
A police spokeswoman said that under the Victoria Police (fees and charges) Regulations 2014, police had "the right to charge any event organiser for the use of police resources".
But police didn't deploy for Southern's event: a speech to a peaceful crowd inside a room.
They attended instead the fascist Left's event outside: a carnival of hate and violence.
Note: I do not agree with all that Southern and Molyneux say, particularly on race and "white genocide".
But infinitely more disturbing is street violence combining with state power to shut down debate.
This is an early hallmark of fascism.
What a disgrace to see it in Victoria.
1/ Lauren Southern Photo supplied.
2/ Police had to save people from a peaceful meeting. Picture: Lawrence Pinder
3/ Stefan Molyneux Image: https://censored.today/…/western-civilizations-butterfly-e…/