Nearly 400 migrants African savages were rescued off the coast of Spain over the weekend by the Spanish maritime rescue service. Meanwhile, demonstrators gathered in the French city of Nantes to protest the eviction of migrants from their squatters' camps.
In other news, dozens of people were shot in Chicago over the weekend, and at least four of them died of their wounds. (GoV)
An American tourist who was severely beaten in the streets of Barcelona by African migrants last week has decided to speak up about his ordeal – Beaten American Tourist: "Spain is Becoming the Third World"…
Members of the Spanish government have denounced Barcelona Mayor Ada Colau for the chaos brought by the thousands of migrants who entered Spain in recent months.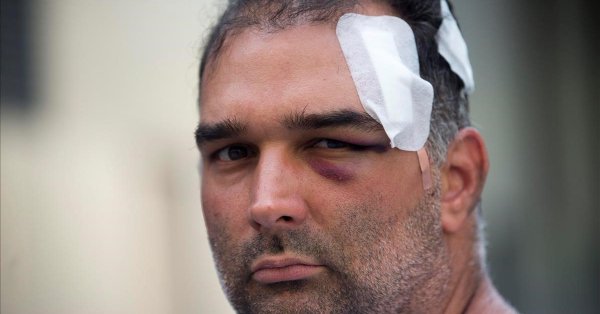 A group of african migrants savages were "surrounding a woman and hitting her", he explained to the media today. When he saw that nobody was defending her, he tried to save her and was almost killed; he suffered from internal bleeding in the head.
In other news: