Mohamed Most Popular Male Baby Name in Paris Suburbs
Oh yes. And the Mohammedans will make sure it remains that way.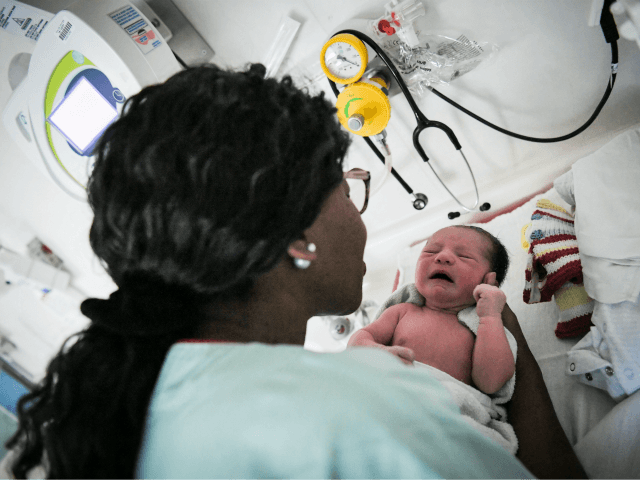 Mohamed is now the most popular name for baby boys in Paris's migrant-populated suburbs, according to statistics released by the French National Institute of Statistics and Economic Studies (INSEE).
Several other non-traditional French names also made it into the top ten male baby names for the suburbs including Ibrahim at number three, Rayan at number four, Amir at seven, Imran at eight, and Ali at nine. Gabriel, the most popular name in the city of Paris, did not even make it into the top ten for the suburbs.
Macron vs Trump at the UN General Assembly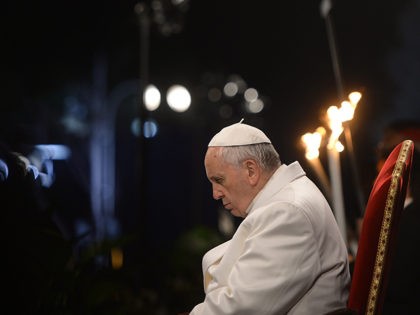 Maldives Destroys British Statues Deemed Offensive to Islam
I'm sure they have no other problems than that.
"The Maldives is still beautiful, with a warm and friendly population, but it was a sad day for art and sad day for the environment."
The import of statues is prohibited in the Maldives. Even depictions of the Buddha are banned despite a long legacy of Buddhism in the islands before Islam came to dominate the archipelago.
"I was extremely shocked and heartbroken to learn that my sculptures have been destroyed by the Maldivian authorities at the Coralarium, despite continued consultations and dialogue," deCaires Taylor told AFP in a statement.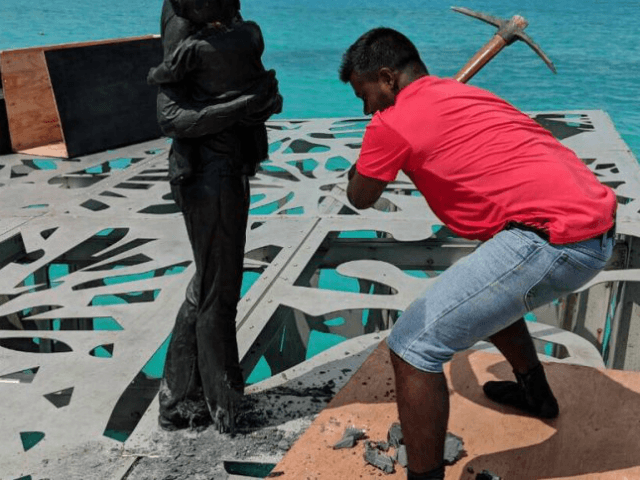 (AFP) COLOMBO, Sri Lanka — Police armed with pickaxes and power tools have destroyed a modern artwork by a celebrated British sculptor in the Maldives, after the outgoing president in the tourist haven declared the installation offensive to Islam.
Abdulla Yameen in July ordered the sculptures demolished but his ruling was not acted upon until Friday, on the eve of a presidential election which he lost to a liberal candidate.
A series of statues by Jason deCaires Taylor were placed inside a semi-submerged metal cube in July at a resort in the Maldives, an archipelago of 340,000 Sunni Muslims popular with tourists.
Islam, the official religion in the Maldives, bans the depiction of idols, and the work provoked some criticism from clerics even though the statues have no religious symbols or meaning.
Yameen said in July that "significant public sentiment" against the artwork known as "Coralarium" had guided his decision to destroy it.
Macron vs Trump
But while both leaders have professed support and friendship for each other in public, they stand at opposite ends of the spectrum on many issues impacting the world today.
The US leader said he prioritised energy security, while France's president spent considerable time discussing the need to combat climate change.
The pair also differed over Israel and international trade.
Here are some key points from their speeches:
Globalism
On globalism, Trump hailed the concepts of patriotism and American sovereignty.
"America is governed by Americans. We reject the ideology of globalism and we embrace the doctrine of patriotism," Trump said.
Trade imbalances
On the topic of solutions fortrade imbalances, Macron advocated for fair trade, saying:
_"What will solve the problem of trade imbalances and their consequences for our societies? Common rules in line with today's realities – ones which guarantee fair competition on equal footing. And in no case bilateral dealings of our trade disagreements and our new protectionisms. That, will not work."_
Meanwhile, Trump said the days of fair trade are over for America, explaining how the US lost nearly 3 million manufacturing jobs, a quarter of them being steel jobs, to China since they joined the World Trade Organization (WTO).
"Trade must be fair and reciprocal … but those days are over. We will no longer tolerate such abuse. We will not allow our workers to be victimized – our companies to be cheated and our wealth to be plundered and transferred."
Nuclear, Iran
Where US President Donald Trump was keen to defend Washington's abandonment of the Iran deal earlier this year, French President Emmanuel Macron hailed its success and called for talks to restart to curb Tehran's nuclear programme.
"We already know the situation was degrading. But what stopped that? The Vienna Agreement of 2015 … our task is not to fuel tensions but to rather put forward a broader agenda that addresses all concerns …nuclear, ballistic, regional ones …caused by Iranian policies. But this, through dialogue and multilateralism. Being frank, as well as exacting," Macron said.
Trump furthered his lashings on Iran, blaming the nation for deepening the Syrian crisis.
"Iran's leaders – sow chaos, death, and destruction. We ask all nations to isolate Iran's regime," Trump said.
Migration
On issues regarding migration, both leaders were on opposite sides of the spectrum, with Macron calling for sensible solutions, while Trump called illegal immigration as a source of criminality.
"I don't believe in the idea of unconditional openness. This simply leads to worry and intolerance … I don't believe either in the fallacious statements made by some in Europe and elsewhere that we would be stronger if we were to close our borders. That's not true either," Macron said, explaining how getting to the source of the migration crisis needs to be solved realistically.
"Illegal immigration funds criminal networks, ruthless gangs and the flow of deadly drugs … only by upholding national borders and destroying criminal gangs can we establish a real foundation for prosperity," Trump said.
Israel/Palestine
The two leaders also had sparring opinions about the Middle East conflict in Israel, namely on the topic of Jerusalem.
"What can resolve the crisis between Israel/Palestine? Well, surely, not unilateral initiatives. Not trampling on the legitimate rights of the Palestinian people to the legitimate peace. Nor, underestimating Israelis fair right to security. There's no credible alternative to the two-state solution, living side-by-side in peace and security with Jerusalem, as capital," Macron said.
"This year, we took another significant step forward in the Middle East, in recognition of every sovereign state to determine its own capital. I moved the US embassy in Israel to Jerusalem. The United States is committed to a future of peace and stability in the region, including the peace between the Israelis and the Palestinians," Trump said.
Trump adding:
America's policy of principled realism means we will not be held hostage to all dogmas, discredited ideologies and so-called experts who have been proven wrong – time and time again.