Unelected New Australian PM Opens Border to Millions of Jihadis
Geller Report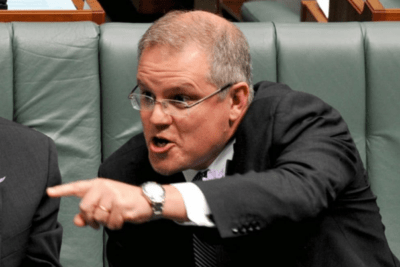 In his first international speech, the new Australian Prime Minister, Scott Morrison, told his Indonesian audience that a final free-trade-agreement with Australia will be reached by the upcoming Christmas.
.
The Prime Minister described it as a "landmark deal" that goes far beyond any historic trade agreement.
This deal will include a "freedom to move" component which will give thousands of Indonesians access to enter Australia.
Indonesia is the largest Muslim country and is home to more Jihadis than anywhere else in the world. Shariah Law is widely practiced in Indonesia and its barbaric punishments are commonly implemented.
This comes only months after a Malaysian woman entered Australia on a tourist visa to carry out a jihadi attack.