The curry princess is not so forgiving when it comes to those who oppose the galloping Islamisation of once great Britain.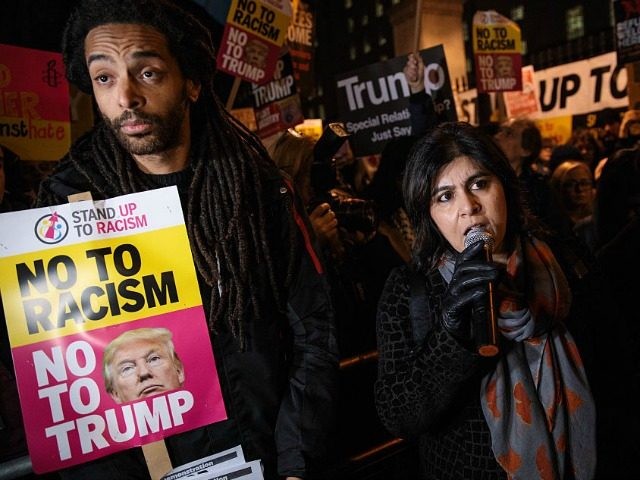 Baroness Sayeeda Warsi has said the UK must not "become a country that polices thought" and speech, and Muslims who say potentially "extreme" things should be forgiven.
The Tory peer — who has called for a crackdown on "Islamophobia" and last year demanded an investigation into and sanctions for supposed anti-Muslim "hate speech" in newspapers — gave the speech Tuesday defending Muslims who may insult women, homosexuals, and minorities, as they "make mistakes".
Speaking in the House of Lords, Baroness Warsi slammed the government's de-radicalisation Prevent agenda, claiming it has not worked as intended and has "alienated" Muslims rather than "engaged" them.
More from the Religion of Peace:
She then argued that the government was, in fact, pursuing a "policy of disengagement with Muslim communities" that started with Labour and continued by the coalition and Tory governments.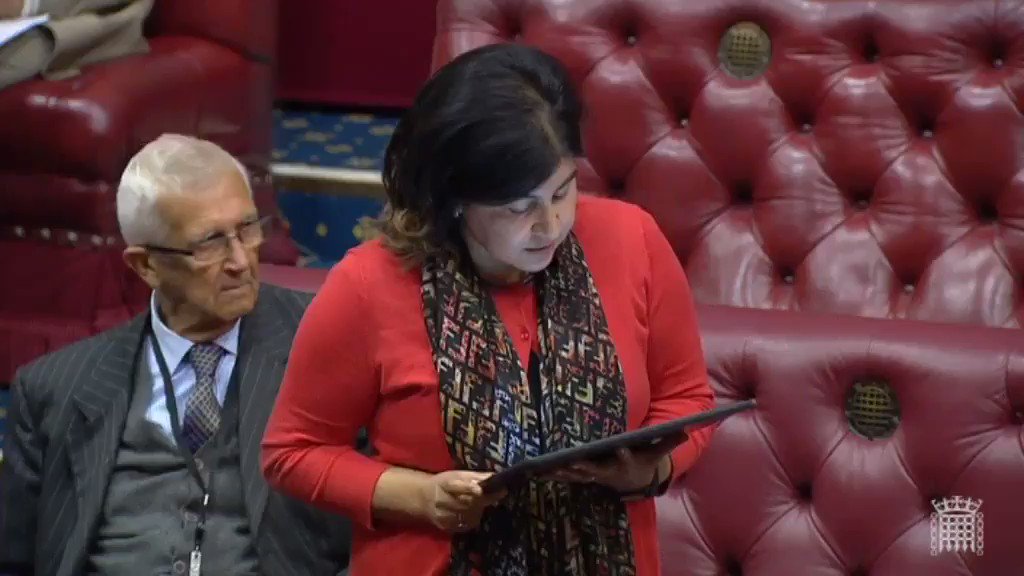 A blistering speech by @SayeedaWarsi on the Counter-Terrorism and Border Security Bill – Second reading.
'It is time for the Government to end its policy of disengagement with British Muslims.'
The alleged widespread "non-engagement with a wide range of Muslim community organisations and activists" must end and many who are seen as extreme must be forgiven, she said.
The government suspended links with the Muslim Council of Britain in 2009, for example. The group has been accused of sexism and endangering minority sects by deeming them apostates and having links to groups advocating killings.
"More and more groups over time have simply been seen as beyond the pale, often for something they said or did in the past, or were associated with or said in the past," the Baroness blasted.
She said Muslims and groups who may have stated things "that could be seen as extremism today" are not currently offered a clear way to be deemed respectable again by the government.
Muslims who may have said perceivably extreme things in their "youth or heady days of activism" on issues including "politics, faith, women, minorities, homosexuality" were treated too harshly, she claimed.
"We've all made mistakes," she told the Lords. "I've made mistakes."
Warsi made the comments during a House of Lords debate on the government's Counter-Terrorism and Border Security Bill, which will make it a crime to travel to terror-linked areas, among other measures.
It would also make it a criminal offence to view online content that is "likely to be useful to a person committing or preparing an act of terrorism".
Groups on both the political left and right have concerns about the bill, and its potential chilling effect on free speech online and the ability of academics and journalists to research terrorist activities.
"We must not… become a country that polices thought," she said, arguing that the bill goes further than cracking down on "actual terrorism and into the realm of pure speech and opinion".
She would never say that about those who oppose the Islamic expansion program.