As Colognization continues, Germans have been figuring out what is being inflicted on them: soft genocide, the result of which will be the same as with hard genocide. This is in accordance with the malevolent dreams of Richard von Coudenhove-Kalergi, primary Founding Father of the ideology prevailing within the Eurocracy. The Kalergi Plan calls for blending the European race out of existence. Black Pigeon Speaks sounds the alarm:
The immigrant army marching on the USA from Central America in a scene straight out of The Camp of the Saints reminds us that whites will soon face demographic eradication not only in Europe.
This has got to be stopped before it is too late. (Moonbattery)
Australia
USELESS LIBERALS SAY IT'S OK BUT NOT OK TO BE WHITE
The Morrison Government make itself a joke. It votes in the Senate that it's "OK to be white", but then say it's not because racists say so. Which means dozens of its Senators are either sheep or racists.
The stupid is hair-raising on on Bolt's blog's comments. Do take a look. its bad.  I mean real bad.
America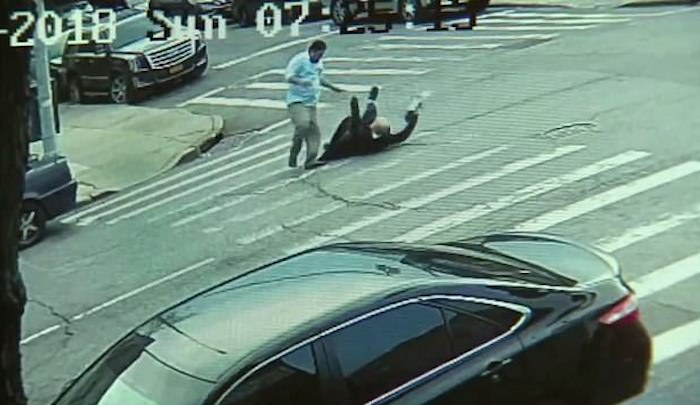 They had to drag the judge kicking & screaming to make this decision:
"Sources confirmed to YWN that the Brooklyn District Attorney upgraded the charges on Friday afternoon, after inexplicably resisting calls and recomendations [sic] all week to do so."
Why did they resist? So as not to appear "Islamophobic"?
Swedish SJW Facing Jail After Blocking Deportation of Criminal Afghan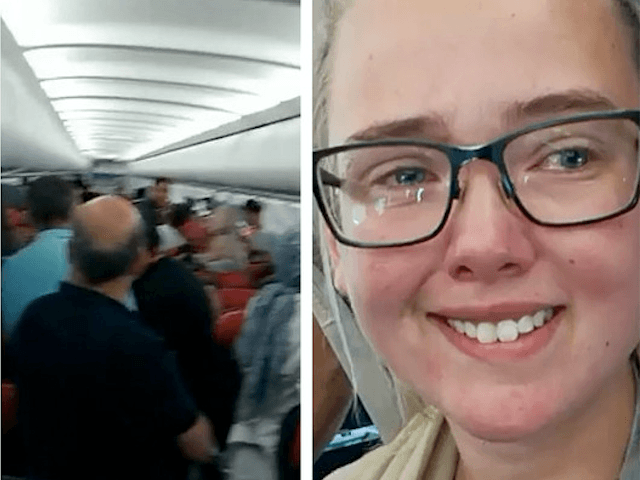 Pro-immigration activist Elin Ersson could face up to six months in jail after disrupting a flight to prevent the deportation of a criminal Afghan asylum seeker, as prosecutors in Sweden said they have indicted the 21-year-old for breaking aviation laws.
The student was hailed as a heroine by the liberal international media in July when she single-handedly blocked the Afghan's deportation flight from Gothenburg to Turkey, livestreaming her protest to Facebook.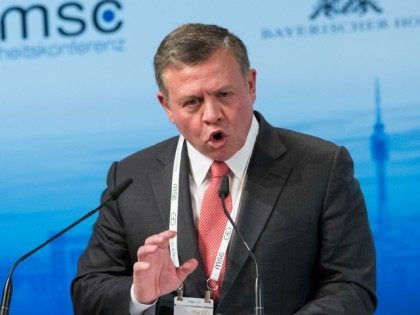 Time for Trump to tell this insolent little punk which way the wind blows.
Pope Francis Calls Catholics to 'Global Solidarity Walk' for Migrants
Who will rid us of this commie POS?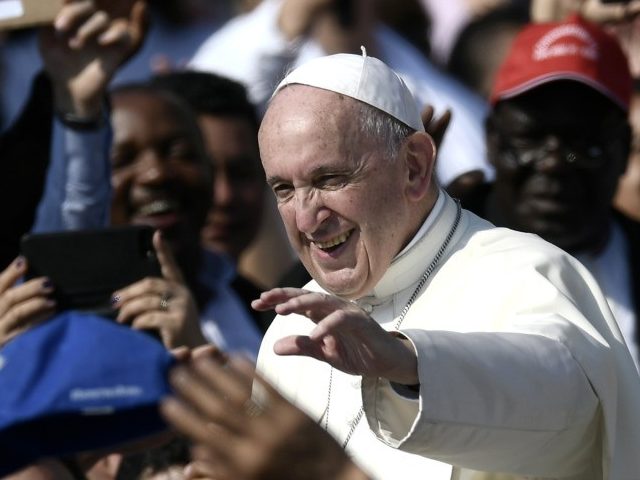 Pope Francis plugged the one-million-kilometer "Global Solidarity Walk" for migrants and refugees Sunday, urging all Catholics to participate in the pro-immigration event.
The walk, organized by international Catholic relief service Caritas Internationalis, involves walking "side by side with migrants and refugees" but also has an explicitly political purpose. By walking together, we "send a strong message of unity to political leaders," organizers declare.
The pope tweeted Sunday that the pro-immigration walk was like the journey of two disciples on the road to Emmaus after Christ's resurrection, where they were joined by Jesus as they traveled.