That's the spirit:
That's the thing I love about Mr Salvini. He will not be bullied, intimidated or harassed by the EU Mafia. If only there were more leaders like him out there.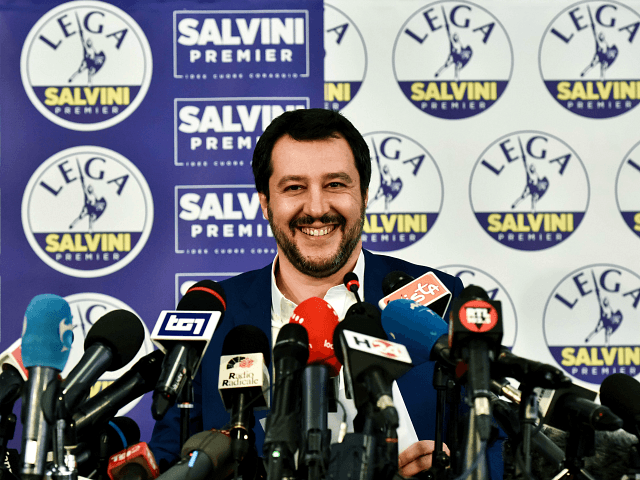 Rome (AFP) – Italy's powerful deputy prime minister Matteo Salvini said Saturday "I do not care" if the EU Commission rejects his budget plans.
"No-one in Brussels can tell me it is not time," the head of the populist League (Lega) party told a meeting in the Italian capital.
"If Brussels says I cannot do it, I do not care, I will do it anyway," the outspoken leader vowed.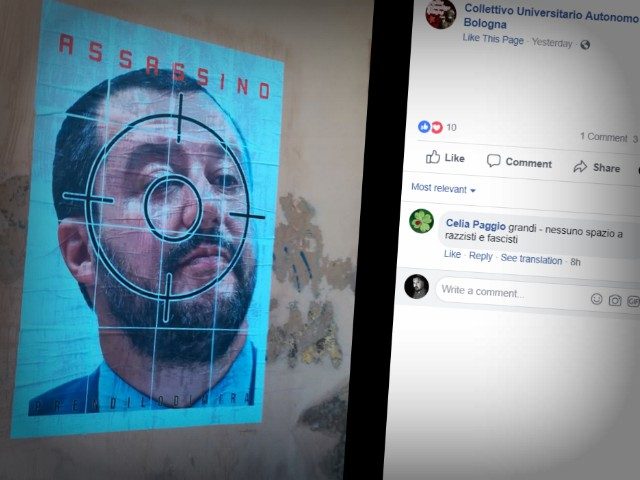 Members of the far-left Autonomous University Collective (CUA) have sparked controversy after releasing posters of populist Italian interior minister Matteo Salvini calling for his assassination.
The far-left group debuted the poster at a university event in Bologna this week which bears the caption, "Assassin. Take aim at this," and shows a picture of Salvini with a target around his head, Il Giornale reports.
The group also claimed that Salvini promoted "policies of hatred, exclusion and white supremacism", because of Salvini's tough stance on mass illegal migration.
The populist La Lega leader was quick to respond to the far-left activists, writing on social media: "In Bologna, the usual children of fathers of the Self-managed social centres put a viewfinder on me with the inscription Assassin. What a pain. I think a few months of civilian or military service would do them good, what do you think?"
Awful, just awful:
Merkel Fights for Globalism, Warns Trump Against 'Destroying' UN
More from the Religion of Peace: