Avi Yemeni reports from Londonistan:
Tommy Robinson Walks Free From Court Tommy slams BBC & Fake News Media: "You try to portray that I am hated, but YOU are hated." "You ALL knew what was happening to those girls in all of those towns & cities, and you've done NOTHING, you said NOTHING!"
Ezra Levant:
A journalist for the BBC state broadcaster trivializes the Holocaust, comparing Tommy's speech to a Nuremberg Nazi rally. In fact a third of the speakers today (including myself) were Jews, and there was an Israel flag flying. Why does the left step on Jews to score points?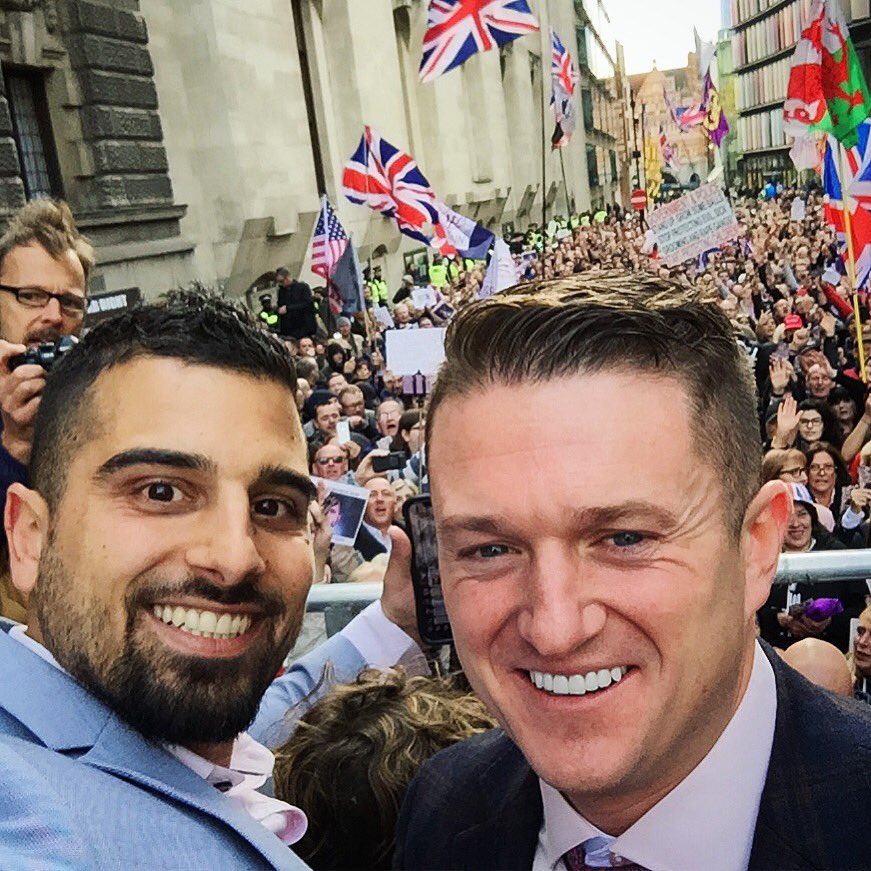 The #fakenews media reckons only 300-400 people came to support @realtommyrobinson!


I Overheard How Reporters Talk About Tommy Robinson
"As the two reporters discussed the size of the crowd outside, they openly agreed to downplay it." Reporters were told by police it was 1,500, but they agreed to lie and say it was just "hundreds". This is why people don't trust or like the media.
More below the fold.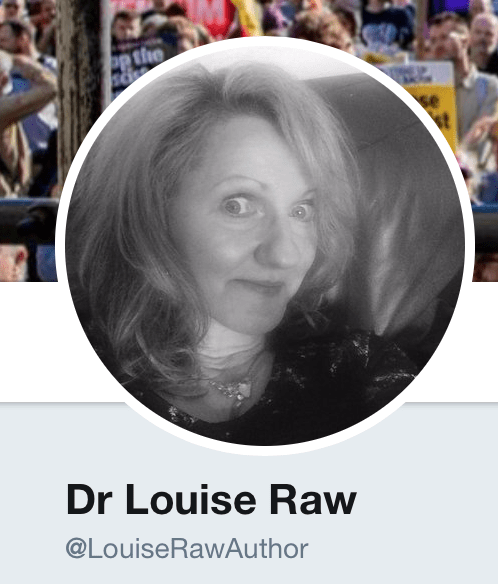 Dr Louise Raw appears to be a mental patient in the employ of al BeBeeCeera. Check out the crap she posts on her Twitter page.
Earlier:
Brave Soldier Speaks Out Against Army Witch Hunt and BACKS Tommy Robinson
Earlier this week The Muslim Council of Britain hit out at the Army recruits and after they met and posed with the political activist.
The Army responded by dismissing one of the lads in the photo and launched an investigation into the picture and video and supported the MCB who have previouslycalled for attacks on Britain's armed forces.
Following the events, one brave British soldier, Will Murray, 20 refused to blur his face to speak out and support his fellow troops and our Tommy.
Before he walked into the Old Bailey for what was supposed to be a contempt of court hearing, Tommy Robinson said the media were the "enemy of the people."
It was a line that got uproarious applause from the growing crowd of supporters.
I was inside at the time, with a front row seat to how some members of the press talk about Robinson when they think everyone agrees with them.
To be clear, and as I wrote Sunday, my working visit to the United Kingdom this week is out of a commitment to facts and fairness, not a support for Tommy Robinson. That open-mindedness wasn't shared by at least two members of the media covering the case.
While I was preparing my own coverage before the judge's arrival, two reporters were conversing behind me.
Both reporters—a man and a woman—were from the Press Association (PA), a British wire service. They aren't columnists, but news reporters whose work fills the pages of publications across the United Kingdom.
I would normally not share details of private conservations—especially those in which I was not a part. In this case, the conversation was taking place surrounded by people, with no attempt to be discrete. The reporters just assumed everyone around them shared their worldview.
They mocked and chuckled at the "enemy of the people" comment, even asking a couple of arriving journalists from other outlets if they knew they were enemies of Britons.
Over the next few minutes, the bias became even more apparent.
The male reporter had seen commentator Ezra Levant outside and remarked to his colleague that Levant had apparently broken an unspecified law.
"He needs to be arrested," he said in a markedly non-jovial tone. "He's whipped up hate."
The reporter didn't extrapolate and his colleague didn't respond.
Moments later, the female reporter said there was no ambiguity about Robinson's guilt.
"He is in contempt of court," she said. "There's not really any doubt."
Of course, when the presiding judge made the decision to refer the case to the attorney general, it was because he thought there actually was enough doubt and complexity to warrant a fuller hearing.
As the two reporters discussed the size of the crowd outside, they openly agreed to downplay it.
One of the reporters had been told by a member of the law enforcement team that there were at that point 1,500 people outside.
After some banter, the PA reporters agreed they would say "hundreds." The reason was to not "give it credit," the female said.
These quotes are direct and were transcribed either while they were being uttered or seconds later. They also didn't come to be secondhand—I heard them myself.
A Press Association spokesperson said they are "inaccurate" and "misheard."
"The Press Association is held to the highest standards on all aspects of its journalism by customers across the UK and the world. Fairness and accuracy are the cornerstones of PA reporting, and our coverage of the Tommy Robinson case today is another example of these standards," it said. "We decline to comment further on inaccurate and misleading accusations based on fragments of misheard, private conversations."
Members of the media aren't allowed to record court proceedings, so all I have to go on is my word. But a recording does exist. The courtroom's official recording device had been turned on, so I will be working to get a copy of that audio.
There was a lot of hostility towards the media at the rally. One man, thinking I was a mainstream media reporter, dumped a bottle of water on me (and my laptop bag) while calling me "scum." There's no excuse for that conduct, regardless of intended target.
When I was filming the rally after the court appearance, one of the speakers (with whom I had shared my Press Association story) handed me the microphone and asked me to share it with the crowd.
Having never turned down a microphone in my life, I read the quotes to the attendees, who chanted about their disgust with the media. Some were downright nasty. While I understand the frustration, I don't like painting an industry with one brush. Those who are letting their agendas get in the way of their coverage need to do better.
As a columnist, bias doesn't faze me. Bias masquerading as journalism does.