Despicable. What have we become?
Did we just kowtow to terror? After last week?
Mark Powell The Spectator Australia 14 November 2018
The Australian Government has refused to offer immediate asylum to Asia Bibi, the Christian woman falsely accused of blasphemy in Pakistan. This follows the UK also rejecting her application out of fear for attacks upon their embassies and civilians. According to The British Pakistani Christian Association:
Australia has essentially issued a statement in their refusal of political asylum to Asia. In an abhorrently administrative letter, Australia has essentially told Asia to "queue up," citing her failure to be granted United Nations (UN) Refugee Status and the pressures on the offshore component of its resettlement programme.
In light of the recent Melbourne terror attacks, I cannot help but wonder whether this is a veiled attempt to pretend Australia's refusal of asylum is connected to alleged pressures on its offshore program, when in reality it's about submitting and cow-towing to extremists? What does this say about Australia (a modern, western nation, often lauded for its views on human rights) if it cannot take a strong and audacious stance against extremism and protect those threatened by it?
After having spent the past eight years on death row—in solitary confinement—this mother of five children who was falsely accused of committing blasphemy, has been fully acquitted by Pakistan's Supreme Court and is now in hiding in fear of her life. Indeed, according to Agence France-Presse, thousands of Muslims have recently taken to the streets of Karachi to not only protest against her acquittal, but to also call for her beheading.
What's more, as writer and commentator Melanie Philips explains:
The accusation against her was a travesty. As she picked berries with other Punjabi farmworkers in June 2009, a quarrel developed with two Muslim women after she was asked to fetch water and they said they wouldn't drink from a vessel touched by a Christian. The women later alleged to a village mullah that Asia Bibi had insulted Mohammed, accusations which the supreme court said were "concoction incarnate".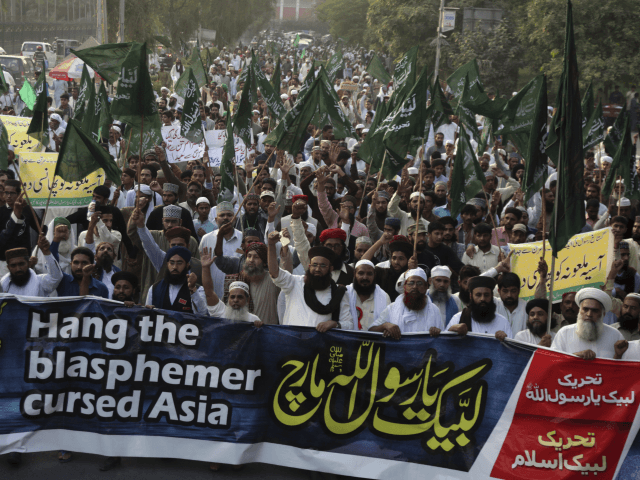 If she stays she faces almost certain death. Two of the politicians who bravely defended her – Salman Taseer and Shahbaz Bhatti – have already been assassinated, while her lawyer Saif Mulook has fled to the Netherlands.

The acquittal prompted thousands of violent demonstrators to take to the streets calling for Asia Bibi to be hanged and threatening the supreme court judges with death. The leader of the Islamist party Tehreek-e-Labbaik Pakistan threatened that if she left the country there would be war.
Incredibly, it has been less than a week since Melbourne's much-loved cafe co-owner, Sisto Malaspina, was murdered in an act of Jihad rage.
And yet, some Muslim leaders have been careful to deflect blame by saying, "It's not our job to stop terror attacks". But as Miranda Devine has tweeted this week, it's all of our responsibility. Especially if the overwhelming majority of those committing these atrocities are identifying themselves with a particular religion.
Surely, the events of last week make the case of Asia Bibi all the more urgent. She has been pronounced innocent of the Supreme Court of Pakistan. All that stands between her and certain death is the political will of a nation who really believes in democratic freedom and the rule of law to extend an open hand of welcome.
And as such, David Coleman, and even the Prime Minister himself should exercise the political courage to do what no other nation in the Western world is currently willing to do. They must offer Asia Bibi asylum and not be intimidated by militant Islamic extremists.
Mark Powell is the Associate Pastor of Cornerstone Presbyterian Church, Strathfield.