THE UK'S MUSLIM RAPE GANGS AND MAAJID NAWAZ'S HYPOCRISY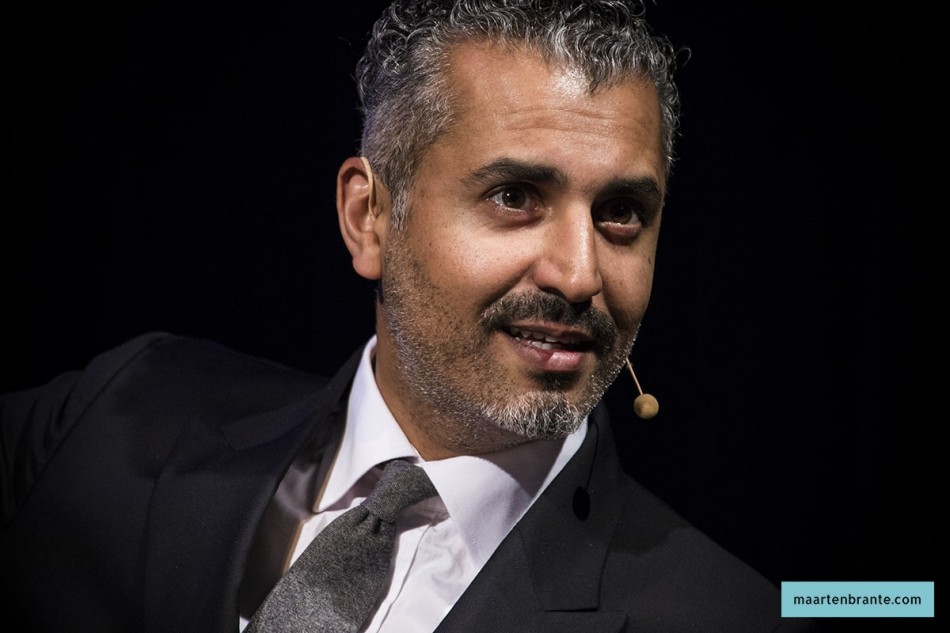 The twisted world of the media's go-to Muslim darling – and ex-terrorist self-promoter.
Maajid Nawaz is currently having a Twitter spat with Lily Allen (that virtuous pop singer who has promised and failed to give a room to even one single asylum seeker in any of her several properties, in spite of breaking down in tears on TV at Calais and apologizing to the world on behalf of the UK).
Tolerance  is becoming a thing of the past. The lasting and vitriolic reaction to Trump's presidency (along with all things Conservative) is proof of this.
The  demand  for coexistence with  Islam (or socialist collectivism for that matter) amounts to "tolerating the intolerable" which is a moral vice. Our tolerance for the intolerable is a recipe for disaster.
Muslims have weaponized Western toleration to near-nuclear levels. It is grievous to think that overcoming such an opportunistic and predatory foe may well require abandonment of some of our most cherished ideals. Then again, it may be the only path to survival.
Yes, and the Soviet Union was a worker's paradise.–Robert Spencer
What, exactly, constitutes a "right-wing terrorist attack"?–
THE FAKE NEWS MEDIA'S ONGOING MISREPRESENTATION OF KHASHOGGI'S CONNECTION TO AMERICA
Khasoggi's extensive relationship with Islamic terrorists should have kept him out of the country entirely, but he was able to receive a temporary visa.
Khashoggi was in the United States on an O-visa, a temporary residency visa awarded to foreigners "who possess extraordinary ability" in the sciences, arts, education, and other fields and are recognized internationally, and had applied for permanent residency status.
If this is correct, then Khashoggi was a Saudi who died in Turkey, and had a temporary residency visa.
In short, he was not an American in any sense of the word.
'Death to America': Iranians say it is only a rallying call
Al Jizz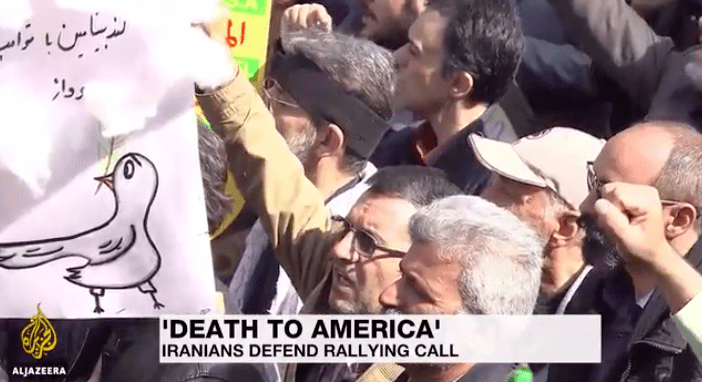 As tensions rise between Iran and US, some Iranians say 'death to America' chant should not be taken so seriously.
Right. They don't really mean "death to America", they just hate America for not giving them what they want. Nice people….
Maajid Nawaz: Stealth Jihadist Exposed
The following exposé by Vikram Chatterjee examines the extensive use by Maajid Nawaz of untruths, dissimulation, evasions, and misleading statements in his writings about Islam. In these he reveals himself to be a practitioner of taqiyya, tawriya, and kitman, the time-honored Islamic doctrines of lying and sacred misdirection.
https://gatesofvienna.net/2015/12/maajid-nawaz-stealth-jihadist-exposed/
…………
Sinister and Dangerous: The Stealth Supremacism of Maajid Nawaz
https://gatesofvienna.net/2016/03/sinister-and-dangerous-the-stealth-supremacism-of-maajid-nawaz/