It was revealed in the sentencing hearing last week that Atai had written letters to the AFP and the Crown Prosecutor revoking the statements of remorse he had made while giving evidence earlier in the proceedings.
He wrote that his remorse was "bulls**t" and that he was "happy" with his actions.
Mr Cheng's son Alpha said he had little hope for Atai's prospects of rehabilitation.
"Regardless of the sentence I don't think this will give them the punishment they deserve.
"We hope that justice has been served and that Milad Atai will be put away as long as possible.
"His conduct in court and his words [show] that he is still a tremendous risk to society."
Musel-man refuses to stand for Supreme Court Justice as he is sentenced for role in Curtis Cheng murder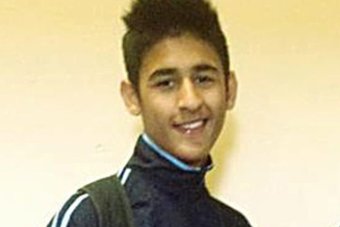 A 22-year-old man punk laughed and refused to stand for a Supreme Court Justice as he was sentenced to a maximum 38 years in prison for his role in the murder of police accountant Curtis Cheng in October 2015.
Key points:
Milad Atai last week said he was "happy" to be involved in Mr Cheng's murder
Supreme Court justice described Atai's risk of reoffending as significant
Atai helped the man who bought the gun that was used to kill Mr Cheng
Milad Atai pleaded guilty to aiding and abetting 15-year-old Farhad Mohammad, who went onto murder Mr Cheng outside Parramatta Police Headquarters in a terrorist act.
Atai also pleaded guilty to two other charges for funding Islamic State.
UK-Watch:
A French helicopter and two ships rescued eleven migrants in the English Channel who were on their way to Britain. Meanwhile, fourteen Iranian migrants in two different vessels crossed the Channel and landed in Kent.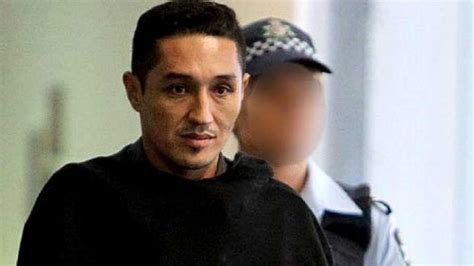 An Afghani father who went from being a client of people smugglers to being a major people smuggler himself has been jailed for nine years by a Perth judge – but could be released and deported next October.
More than three years of legal wrangling between Indonesia and Australian over Ahmad Zia Alizadah concluded today, when he was sentenced in WA's District Court over his organising role in bringing three ramshackle Indonesian fishing boats to Australia over three months in 2010.
Iran's Rouhani calls for Muslims to unite against United States
"Submitting to the West headed by America would be treason against our religion .."
.
I would call Iran a 'cancerous tumor'
Iran: Islamic Revolutionary Guards top dog says U.S. bases and aircraft carriers are within range of its missiles
U.S. AIRSTRIKES KILL 50 AL-SHABAAB JIHADIS IN SOMALIA
Good shooting!
Conservative Activist Laura Loomer Banned From Twitter…
So am I….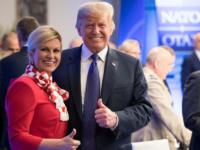 From the Religion of Peace: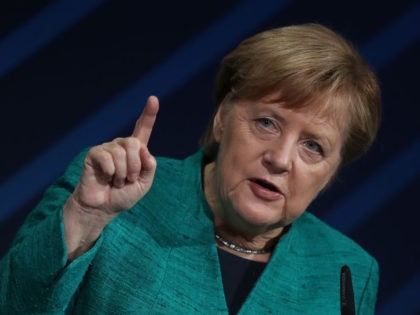 UKIP Divided as Farage Slams 'Shameful' Tommy Robinson Appointment, Calls for Batten to Be Ousted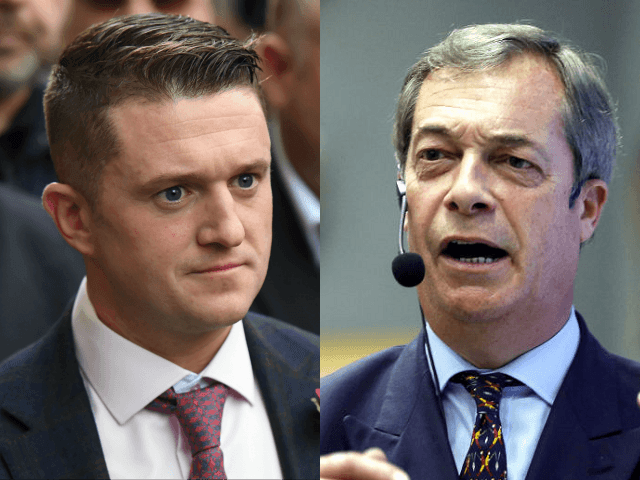 "Nigel Farage is right", a senior party source told Breitbart Friday after the former UKIP boss said he was "appalled" by the party's current leader appointing activist Tommy Robinson as an adviser, calling for Gerard Batten to be ousted and for a renewed focus on Brexit.
Under Mr Farage's leadership, UKIP went to lengths to exclude and ban all former members of the English Defence League (EDL), who were known for rowdy street protests, and the openly racist British National Party (BNP).
Mr Robinson, whilst now a campaigner against racism and extremism, was briefly a BNP member as a young man and is perhaps best known for having founded and led the EDL before leaving the organisation, finding that it had been infiltrated by extremists.
He has not been approved as a party member but will advise Mr Batten on street grooming rape gangs and prison reform in a private capacity, which Mr Batten pointed out Robinson has "personal experience of," on BBC news Friday.
Breitbart London spoke to an elected UKIP representative who backed Farage's statements, and other sources inside the party claim a strong majority of MEPs are against allowing him in.
Yet a party insider who defended Batten's decision argued for the party to include figures like Robinson to give them a boost after Brexit, and claimed there is a degree of class prejudice against him.
A senior party source told Breitbart London: "Nigel Farage is right. Right now, the party must focus on Brexit. In appointing the ex-leader of a proscribed organisation to be a special advisor, the current leader is ripping up the party rulebook and dividing us just when we need to unite against Mrs May's Brexit betrayal."
Update 1315 — Lord Pearson speaks
Lord Pearson of Rannoch, the UKIP peer, told Breitbart London that he hopes Batten's decision will swell the membership of UKIP. He said:
We wouldn't have got or won the referendum without Nigel, but Gerard saved UKIP after a succession of leaders nearly sank it.
Under Gerard's leadership our finances are sound; our membership and polling are going up.
I love Nigel like a brother, but I think Gerard is right to want a national debate about Islam, a far greater long term threat to our culture than Brexit, and to enlist Tommy's knowledge and support to that end.
Of course the Brexit mess is upon us right now, so Gerard is also right to support Tommy at his march on 9th December .
I hope this will boost our membership still further; our politicians are swayed only by votes.
Read the original story below:
Former UKIP MEP Bill Etheridge, who left the party earlier this year over objections to Mr Batten's leadership and ties with Robinson, said: "Following Nigel Farage's intervention I hope… members will take action to finish the appalling reign of Gerard Batten.
"His attitude and approach have made the party toxic and he has damaged Brexit by sidelining its biggest electoral weapon."
Farage told BBC Radio 4's Today programme on Friday Mr Batten is "dragging us in a shameful direction" and argued that if UKIP continues to try to turn Mr Robinson into a "big player in the Brexit vote" then it was "finished."
He said: "Gerard Batten has got this sort of fixation with Tommy Robinson and discussing Islam and dragging UKIP in a direction of effectively being sort of a street activist party right at the moment when we have a betrayal of Brexit going on by both the Conservative and Labour parties where UKIP's got potential reach out among the electorate, the highest it's ever been.
"It goes against all the things I did as leader, to say we will talk about immigration, we will talk about the extreme forms of Islam [and] we'll do it as a non-racist, non-sectarian party. This blows a hole in all of that."
Asked whether he thought the move to appoint Robinson would kill off UKIP, Farage said: "I haven't given up yet."
"I will be writing to the National Executive Committee of the party today and urging that we have a vote of no confidence in Gerard Batten as leader, that we get rid of him. I'll be meeting the UKIP MEPs, those that haven't already resigned, in Brussels on Wednesday next week.
"We're going to have one last go at getting rid of somebody as leader who is dragging us in a shameful direction," he added.
Earlier this week, the party's Nation Executive Committee voted to delay a motion on Mr Robinson's membership until after the official Brexit day on March 29.
UKIP Chairman Kirstan Herriot said on November 18: "Today, the UKIP NEC were presented with a motion proposed by our Leader, Gerard Batten to consider a ballot to members to allow the membership of Tommy Robinson.
"The NEC voted to defer the motion in light of the recent Brexit negotiations."
Mr Batten accepted the decision of the NEC but has not backtracked on his ambition of including Mr Robinson, and the issue is likely to create splits after March next year.
Mr Batten came out fighting Friday, writing on social media: "Nigel Farage has reportedly said on the radio this morning that the NEC should hold a vote of no confidence in me.
"This is the same NEC Nigel described as 'low grade people' and a 'swamp that needed to be drained'. I will be in the media today commenting."
Batten was appointed as UKIP leader after former leader Henry Bolton was pushed out in February following a scandal involving his personal life.
Many in the party expected a leadership contest after the official Brexit day in March, with some senior members already considering bids, Breitbart London understands. Tommy Robinson's membership is likely to be a proxy issue in that contest.