French Police Sprayed With Acid As 'Youth' Riot Across the Country After 'Purge' Call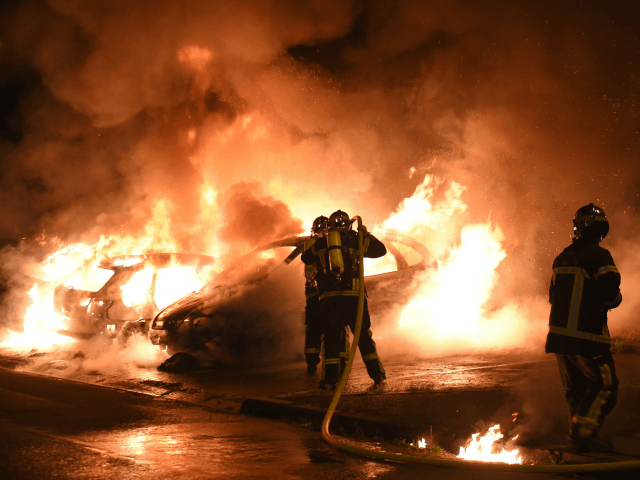 French police officers in Essone were attacked by several masked youths and were sprayed with acid on Haloween, as gangs wreaked havoc across France following a call to riot posted on social media.
The acid attack occurred after the policemen attempted to foil a robbery of a local grocer by a group of three masked youths who were attempting to steal fireworks and other items, Le Parisien reports.
The officers managed to arrest two of the masked individuals at the scene but the third managed to escape and was pursued by the officers. When the pair caught up with the 13-year-old they were sprayed with acid and though briefly intoxicated by the fumes of the substance, did not report any serious injuries and managed to arrest the youth.
Mental acrobatics from Channel 7:
"A gang of teenagers is at large tonight"
# Not just Australia being transformed into a new and emergent black hole:
… Gangs of of Muslim African Gangs, that according to the media do not exist went on a crime spree in Melbourne yet again. …
More cultural enrichment at HEFFX  thanks to Mullah
# Nothing to see – just a 'gang of teenagers' – a workaround, as police invested much effort in promoting the myth that there were no African gangs in Melbourne: