It begins: British yellow vests announce second London protest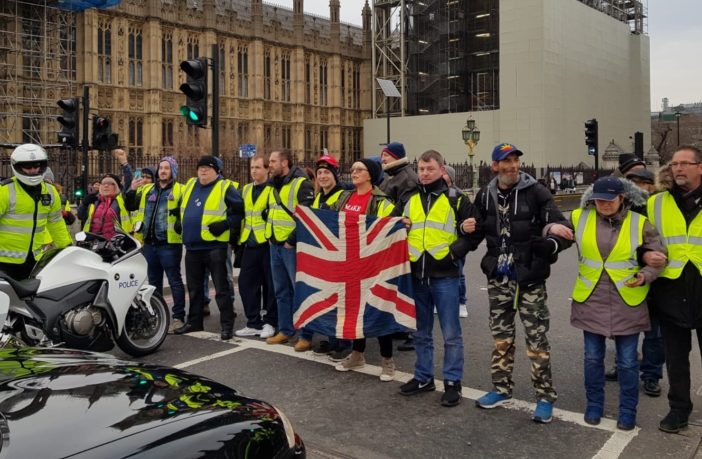 The British Yellow Vests have announced a 'Day of Action' in London on Saturday with a meeting point at Parliament Square, Westminster at 1pm.
The Facebook event page says "Bring your vest and join us!" The event isn't party political and all are welcome. On Friday sixty protesters hit global headlines after bringing a mass rebellion to the capital.
Bring back the guillotine!
Sweden's Minister for Migration praises globalism in bizarre UN speech
Certifiably insane. Does Sweden really want to do away with itself?
A few days ago, Sweden signed the UN's controversial migration framework, which a large number of countries have rejected as they fear, among other things, that it threatens their sovereignty and encourages more migration.
On-site in Morocco, Sweden was represented by Minister for Migration, Social Democrat Heléne Fritz.
In her speech to the other countries' representatives, she did not hide her dedication to the agreement, migration and globalism.
Initially, Fritz expressed support for the framework on behalf of Sweden. After praising it for several minutes, she told the others "Let's do it together".
Then she stated that there are no signs that migration as a phenomenon will decrease. On the contrary.
"The global economy, demographic development, continued persistent economic inequalities and the impact of climate change will continue to make people migrate."
"Let us therefore move away from discussing whether migration is good or bad. Whether it should be stopped or not. Migration is here to stay!", she informed her listeners.
In conclusion, she proudly stated that "Sweden stands ready". And then she added "Thank you VERY much from Sweden. Thank you".