Hungary Wants That Christmas Remains Christmas With a Nativity Scene and a Christmas Tree — Foreign Minister
Hungary wants to preserve an EU where Christmas remains Christmas, with a nativity scene and a Christmas tree, Hungarian Foreign Minister Peter Szijjarto said on Monday.
According to Szijjarto, Europe must insist on its traditions and heritage and resist all attempts to irrevocably change the ethnic mix of the European Union.
The Strasbourg Christmas Market Massacre (and the Cowardice of the Media)
Related links:
Talks about the UN Migration Pact are a betrayal of Europeans – Hungarian FM
Brussels and the United Nations clearly share the goal of legalising illegal migration, Peter Szijjarto, Hungary's foreign minister, said after a meeting of European Union foreign ministers in Brussels on Monday.
Illegal migrants have arrived in Europe in an organised way ever since 2015, Szijjarto told Hungarian reporters.
The past three years saw a constant fight between those who want to stop and those who want to organise migration, he said. The Hungarian government's position has been consistent ever since the beginning: migration involves dangers and should be stopped, Szijjarto said.
Mohammedan prayer demo in Hungary
FMD! A power demo to tell the Hungarians "we are here, we are here to conquer, and there's nothing you can do about it!" Orban needs to round them up immediately and ship them out and back to the next desert in Africa.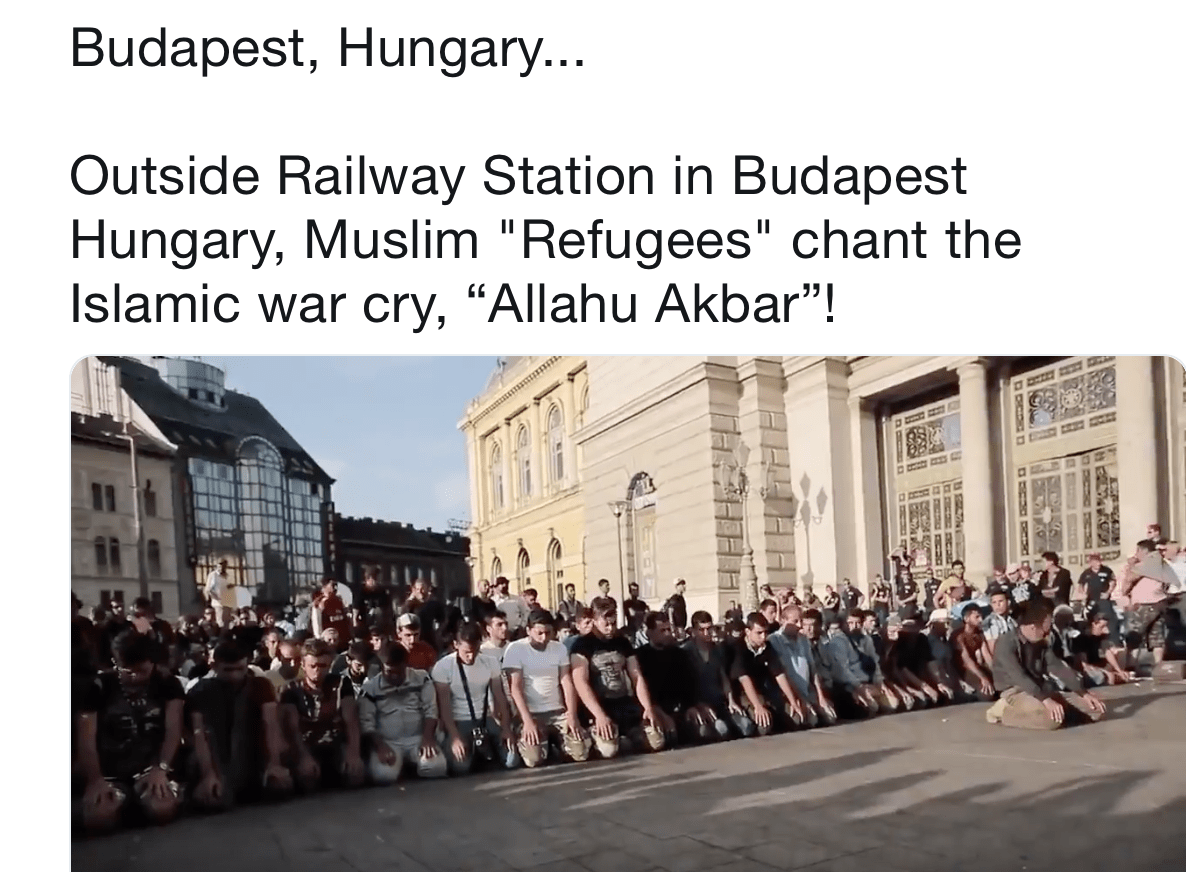 In other news from the Religion of Peace:
More links from the Gates of Vienna: