With links to GoV, JW & TROP
Criticising migration could become CRIMINAL offence under new plan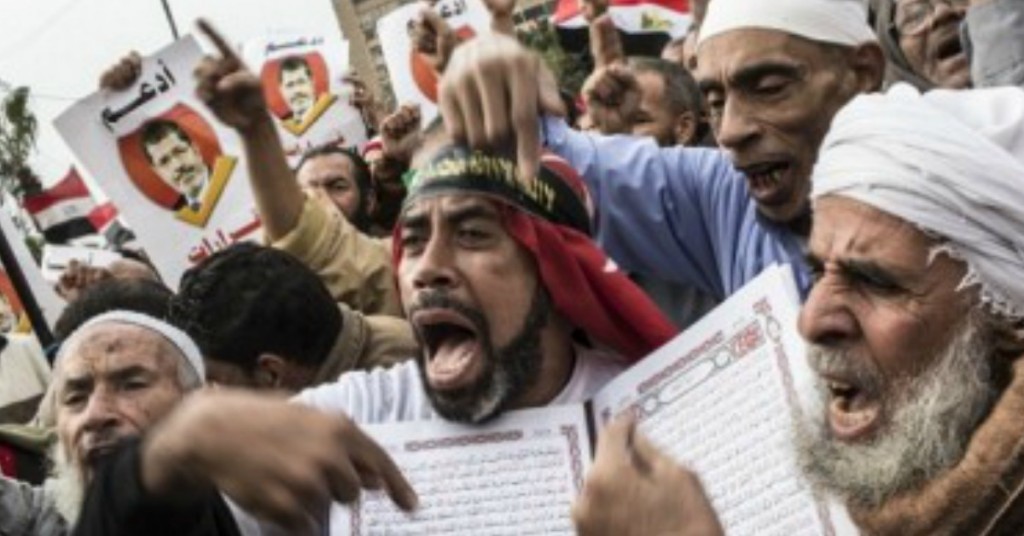 A LEADING MEP has warned EU citizens they could be "jailed" for criticising migration policies if a new United Nations agreement is acted upon.
Media outlets that give room to criticism of migration can be shut down.
"The compact for migration is legalisation of mass migration."
The United Nations Global Compact for Safe, Orderly and Regular Migration seeks to make immigration a universal human right. MEP Marcel de Graaff said: "I would like to say some words on the global compact on migration. On the 10th and 11th of December there will be an international congress in Marrakesh Morocco. The participating countries are set to sign this agreement and although this joint agreement is not binding it is still meant to be the legal framework on which the participating countries commit themselves to build new legislation.
"It is declaring migration as a human right so it will, in effect, become impossible to criticise Mrs Merkel's welcome migrants politics without being at risk of being jailed for hate speech."
In 2015 Angela Merkel pushed for an open-door migration policy across the EU. Critics said the move was motivated by Germany's need to boost its workforce by at least one million.
The document is an "intergovernmentally negotiated agreement, prepared under the auspices of the United Nations, that covers all dimensions of international migration in a holistic and comprehensive manner".
Austria, Australia, Bulgaria, Croatia, the Czech Republic, Hungary, Italy, Israel, Poland, Slovakia and Switzerland have already stated they will not sign the agreement.
One of the "guiding principles" of the document asks for a "whole-of-society approach" to promoting mass migration, including the role of the media.
Governments are asked to "promote independent, objective and quality reporting… and stopping allocation of public funding or material support to media outlets that systematically promote intolerance, xenophobia, racism and other forms of discrimination towards migrants".
Italian deputy prime minister Matteo Salvini said on Wednesday that Italy will not sign the United Nations Global Compact for Safe, Orderly and Regular Migration next month.
He said: "Just like the Swiss, who carried forward the Global Compact up until yesterday and then said 'everyone stop', the Italian government will not sign anything and will not go to Marrakech.
"The floor of parliament must debate it. The Italian government will allow parliament to decide."
Italian Prime Minister Giuseppe Conte warned the migration document tackles issues citizens are divided on.
Mr Conte said: "The Global Migration Compact is a document that raises issues and questions that many citizens have strong feelings about.
"Therefore, we consider it right to put the debate in parliament and subject any final decision on the outcome of that debate, as Switzerland has done.
Brilliant.
Britain is rapidly descending into totalitarianism and Sharia. But there is still Pat Condell.
The founder of the far-right "Proud Boys" group was denied a visa to tour Australia after failing the character test, ABC News Australia reported Friday.
Immigration Minister David Coleman reportedly banned McInnes from traveling to the country out of fear his presence would promote violence.
What a sly & disingenuous way to shut down free speech!
Sovereign nations with anti-globalist leaders are not going along with the agenda.
Citizens of the world are waking up to the totalitarian elite and are bringing back nationalism to defeat the globalist agenda.
Continued:
"So the government will not participate in Marrakech, reserving the option to adopt the document, or not, only when parliament has expressed its opinion."
Slovak Foreign Minister Miroslav Lajcak has decided to resign in protest at parliament's decision on Thursday to reject a UN pact on the treatment of migrants, his ministry said.
Mr Lajcak was President of the United Nations General Assembly when the migration pact was adopted and had earlier threatened to quit if his country did not support it.
The Global Compact for Safe, Orderly and Regular Migration was approved in July by all 193 member UN nations except the United States, which backed out last year, and is due to be ratified formally in December.
The ministry said: "Foreign Minister Miroslav Lajcak has decided, following today's vote in parliament, to resign."
Slovakia's Prime Minister Peter Pellegrini has said his government would "never" accept the pact because of its take on migration as a generally positive phenomenon, which contradicts Slovakia's will to distinguish among the migrants.
Besides Bratislava, other European Union members like Austria, Hungary or the Czech Republic shunned the pact, while Switzerland delayed its decision.
The pact was conceived after the biggest influx of migrants into Europe since World War Two, many fleeing conflicts and poverty in the Middle East, Africa and beyond.
The European Parliament holding another vote on "migrant visas" is "unacceptable", the head of the Prime Minister's Office said on Wednesday, and called the procedure "anti-democratic".
Gergely Gulyas insisted that the proposal, which has been once rejected, would be put to vote "without any real changes" and added that its proponents would "keep on trying until they get the right answer".
Janice Atkinson MEP: A Call to Action!
UK and EU citizens, get your heads out of the Brexit shambles long enough to write a letter to your heads of state before its too late!
The UN Migration Compact explained by Janice Atkinson MEP. The compact will be signed on 11/12 December if we don't do something now! May, Merkel, Macron and other leaders will sign this and bind our countries to a no borders agreement.
Warning: The UN's Refugee Pact is Even Worse Than Its Migration Pact and Both Will be Signed in December
In parallel with the highly criticised migration pact, the UN has also prepared a refugee pact. Both these treaties are intended to be signed at the conference in Morocco on 10-11 December.
Even if the pact is not legally binding, it refers to obligations. Thus, a kind of soft laws that restrict the sovereignty of the countries.