Raheem Kassam:
In the past few hours the #YellowVestsUK have: – Had their social media accounts banned – Had their PayPal account removed – Had 'journalists' show up at their elderly parents houses – Had lies spread about them on national TV and in the media.
Tell me there's no establishment.
Facebook removes ads promoting petition to halt UK mosque
30 Years After the Rushdie Fatwa, Europe Is Moving Backward
The State Protects Islam after Terror Attacks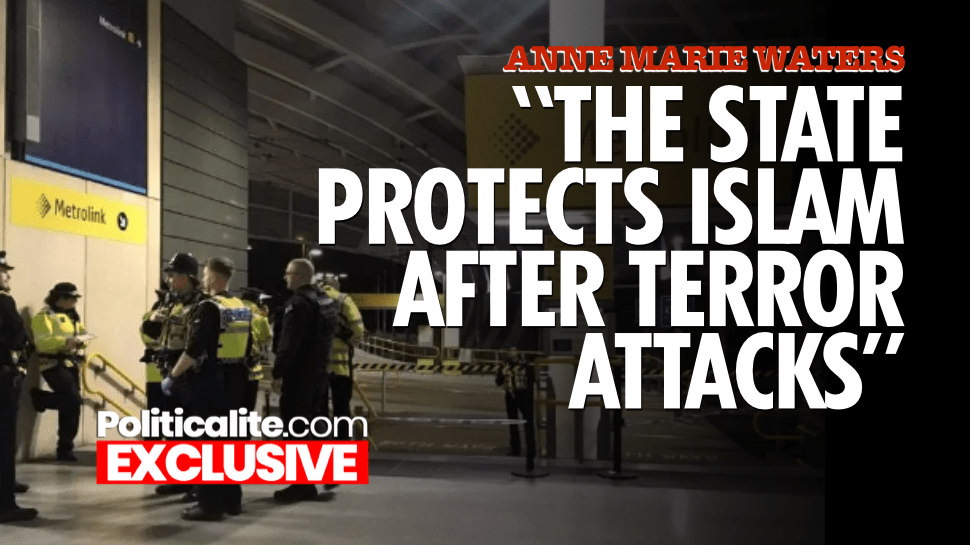 Facebook and Twitter consult with Hamas-linked CAIR over who gets banned from their platforms
This doesn't come as any surprise given the eagerness of both Facebook and Twitter to be Sharia-compliant. Facebook's Vice President Joel Kaplan traveled to Pakistan in July 2017 to assure the Pakistani government that it would remove "anti-Islam" material. And Facebook has done so assiduously, banning numerous foes of jihad terror and twice now blocking the Jihad Watch Facebook page on spurious technical grounds. And Twitter has recently been notifying people that they're in violation of Pakistan's blasphemy laws, which violation carries a death sentence.
But this shows how sick and degenerate the social media giants really are. CAIR has ties to Hamas, and "Billoo has expressed her support for an Islamic caliphate and Sharia law. She also claims, in multiple tweets, that ISIS is on the same moral plane as American and Israeli soldiers, adding that 'our troops are engaged in terrorism.'" This pro-Sharia Islamic supremacist is deciding what is acceptable discourse and what isn't. It's no wonder that the result would be platforms that are increasingly hostile to foes of jihad terror and Sharia oppression of women and others.
"Report: Facebook and Twitter consult with terror-tied CAIR over who gets banned from platforms," by Jordan Schachtel, Conservative Review, January 8, 2019:
The Hamas-tied Council on American Islamic Relations (CAIR), which is best known as an unindicted co-conspirator in the largest terrorism financing case in U.S. history, appears to have access to high-ranking Facebook and Twitter executives and has communicated with these individuals about who should be allowed to stay on their platforms, according to a Wall Street Journal report published Tuesday.
More below the fold.
In other news:
Greek Priest Beaten by Syrian Migrants Outside His Church
A Greek Orthodox priest was beaten by a pair of Syrian asylum seekers in front of his own church.
Attack comes only months after the destruction of a stone cross in Lesbos which Leftists demanded be removed, claiming the cross promoted "hate" against migrants
The priest observed the migrants parking their motorcycles in the courtyard of the sanctuary of St. Nicholas in Patisia, a neighbourhood in Athens, on Friday afternoon, and went to confront them, newspaper Proto Thema reports.
Fake news. MoveOn is a Soros front. Ask yourself why MoveOn is pushing this kind of propaganda.
Jewish Families Will Leave UK if Faith Schools Forced to Promote LGBT Lifestyles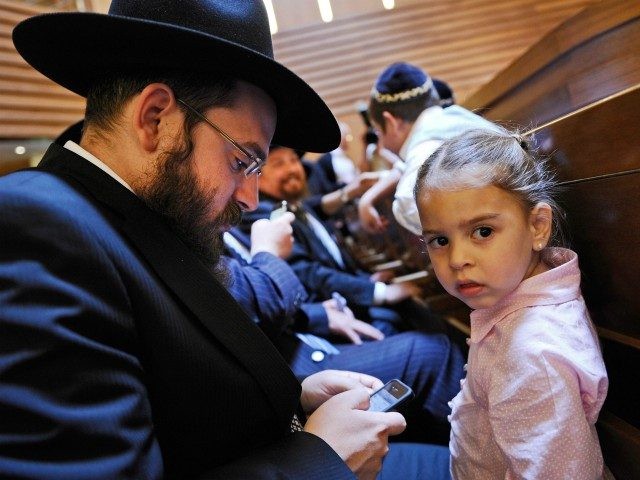 Thousands of Jewish families will leave Britain if the government goes ahead with plans to force schools to promote LGBT lifestyles to children, an Orthodox campaigner has warned.
Lawyers acting for the Charedi activist and father, Shraga Stern, have written to British education minister Nick Gibb warning draft guidelines requiring schools to "actively promote" same-sex relationships and alternative lifestyles as "equally valid" would breach religious freedom provisions under European human rights law.
Mr Stern, whose seven children are aged between two and 12, argues that "in the Orthodox Jewish world it falls to parents or legal guardians, and not to schools" to teach children about sex and relationships.
Continued:
The Wall Street Journal reports that CAIR officials "complained to Twitter" about activist Laura Loomer, citing a tweet in which she called the anti-Semitic Rep. Ilhan Omar, D-Minn., an anti-Semite and an apologist for Sharia law. Loomer was later permanently banned from Twitter.
Zahra Billoo, the executive director of CAIR's San Francisco chapter, was quoted in the Journal piece as an individual who appears to have special access to both Twitter and Facebook.
"The council doesn't often step in to advocate against other users, says Executive Director Zahra Billoo, but did so in the case of Ms. Loomer based on her previous comments about Muslims," the piece explains.
Yet the Wall Street Journal fails to note that Billoo herself is a proven radical extremist. In tweets that remain publicly available, Billoo has expressed her support for an Islamic caliphate and Sharia law. She also claims, in multiple tweets, that ISIS is on the same moral plane as American and Israeli soldiers, adding that "our troops are engaged in terrorism.
Billoo is not an anomaly at CAIR. Her views reflect the mainstream consensus within the organization, which over the years has attempted to transform itself from a clandestine Hamas-funding operation to a mainstream Muslim "civil rights organization." CAIR directors have cheered terrorist attacks, publicly declared support for terrorist groups, and engage in regular bigotry against various religions, ethnicities, women, homosexuals, and others….