Libya PM: 800,000 Illegal Immigrants Ready to Leave for Europe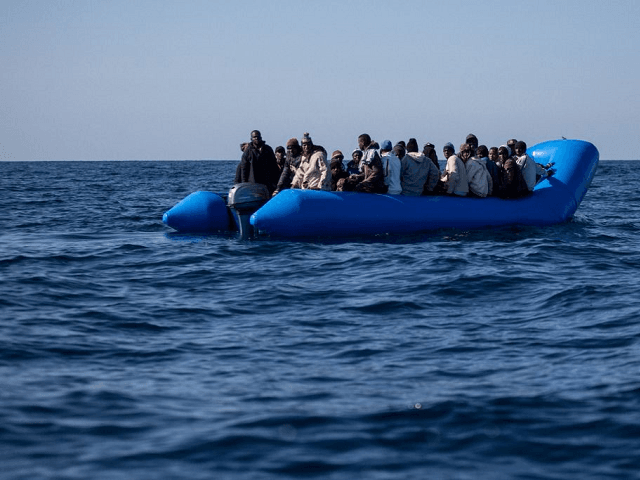 Almost a million illegal aliens are living in Libya and ready to leave for Europe, the country's internationally-backed leader has said.
Fayez al-Sarraj explained that only a small proportion of migrants hoping to use Libya as a transit country on their way to rich EU nations were being held in camps, after Austria's far-left president blasted conditions at the facilities, commenting that the situation there was "to put it mildly — far from satisfactory".
"My personal opinion is that under these circumstances, refugees shouldn't be sent there at the moment," Alexander Van der Bellen told the Libyan premier on Monday.
More below the fold.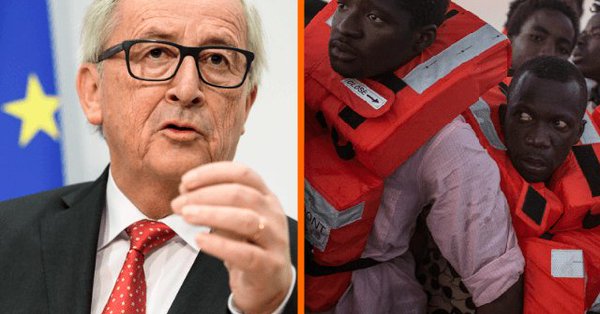 Brussels is opening legal pathways for migrants "who want to come" says European Commission chief Jean-Claude Juncker, declaring that Europe has a "clear need" for mass migration from Africa.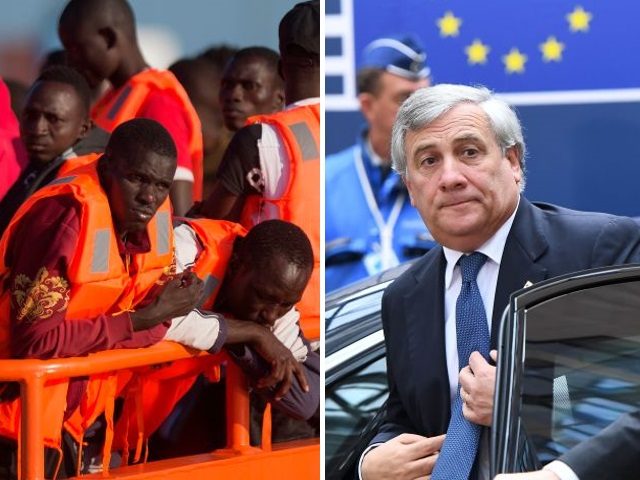 Italian efforts to block migrant boats from Africa is a "betrayal" of Europe and of its citizens, EU Parliament boss Antonio Tajani has alleged, insisting Brussels must put in place a permanent mechanism which would spread third world migrants throughout the bloc.
Ahead of a visit to the Aosta Valley, a region of Italy home to a number of ski resorts, the 'centre-right' politician branded it "unacceptable" that EU nations had chosen to "turn away from what is happening in the Mediterranean".
"In so doing, they betray the European project and citizens' expectations. Immediately approve the accord on mandatory distribution voted by the European Parliament," stated Tajani, according to reports from the news wire service, ANSA, on Tuesday.
Traitors like Antonio Tajani do not deserve a kangaroo court. They should be hanged on the next tree or drowned in the next river without any fuzz. But the EUSSR traitors are determined to continue flooding Europe with third world savages. More below the fold.
In other news: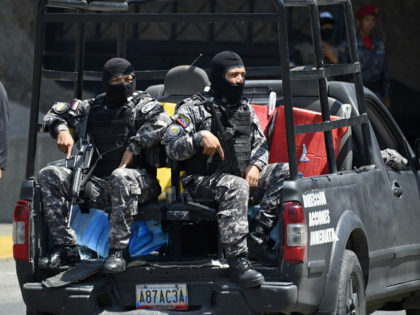 EU Parliament boss Antonio Tajani, continued
The Italian's remarks came as open borders-backing NGOs were attempting to increase pressure on Rome to open the country's ports to a Sea Watch vessel carrying a batch of 47 migrants it picked up off the coast of Libya last week.
Breitbart London previously reported how Matteo Salvini, Italy's interior minister and deputy leader who promised to get tough on mass migration, has rejected "humanitarian" demands to let self-styled 'migrant rescue' organisations dock, pointing to the massive drop in the number of drownings seen since he began blocking the boats last summer.
Meanwhile, media outlets on Tuesday said the socialist government of Spain is planning to try and punish Rome for its having largely put a stop to the flow of boats across the Mediterranean, with prime minister Pedro Sanchez set to tell Brussels to cut funding to any nation opposed to Europe welcoming and sharing across the bloc every third world migrant who manages to reach the continent's shores.
According to Il Giornale, Sanchez seeks to ally with Germany's Angela Merkel and Emmanuel Macron in France for the proposal, so as to form a globalist "axis against EU countries which are trying to crack down on migration flows".
From the Religion of Peace:
Speaking alongside the Austrian head of state at a press conference in Vienna, al-Sarraj branded the criticism "unacceptable", stating that the Libyan government was "working within the security and economic constraints that we have to respond to [detainees'] needs."
"Of course the situation in the camps is not ideal, there are many problems, many challenges," al-Sarraj told journalists.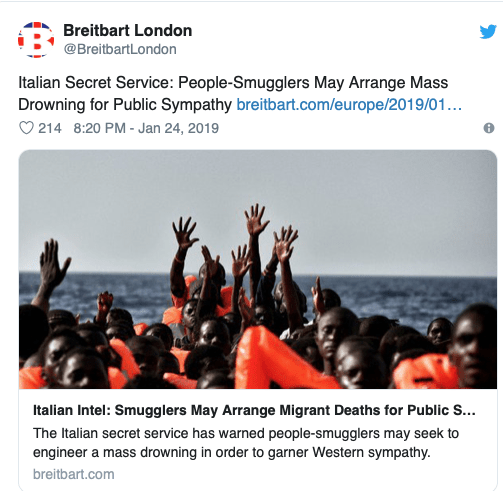 Clarifying the current situation with regards to migrants in the north African country, large regions of which are out of the UN-recognised government's control, he said of the number of people transiting through his country on the way to Europe: "But we must bear in mind the number of illegal migrants in Libya — more than 800,000 in the whole country. Not more than 20,000 of them are in the camps.
"I wish we had a comprehensive approach to dealing with this problem. We're talking about development for the countries of origin, about them taking back their citizens," the prime minister added.
Earlier this week, Breitbart London reported how Italian figures for this month showed a massive drop in migrant arrivals compared to 2018 as a result of policy changes brought in by interior minister Matteo Salvini last summer, when he began blocking NGO boats from docking at the nation's ports.
But despite a corresponding radical reduction in the number of drowning deaths, as self-styled rescue organisations have found it much more difficult to pick migrants up off the coast of Libya and ferry them direct to Europe, open borders-backing NGOs and EU political figures have been ramping up "humanitarian" demands that Italy allow what critics have characterised as a "taxi service" for illegal immigrants to resume service.