Islam. Making a mockery of everything.
Because the infidels are dumb, deaf & blind, right?
Hamas-Linked Lawyer: American ISIS Will 'Deradicalize' Others…
…and the lion will sleep with the lamb.
Family of American ISIS Sues Trump to Let Her Back In…
Money no object. Chutzpah beyond belief.
The father of Hoda Muthana, an Alabama woman who joined the Islamic State militant group (ISIS), filed a lawsuit Thursday in federal court against President Donald Trump and his administration for blocking Muthana's return to the United States.
So, a former JAG officer now working w/ CAIR-HAMAS is suing to bring home a jihadi bride who is not even  a US citizen but certainly lost any such claim when she transferred her loyalty to the Islamic State – Bravo, @SecPompeo, for just saying 'No'!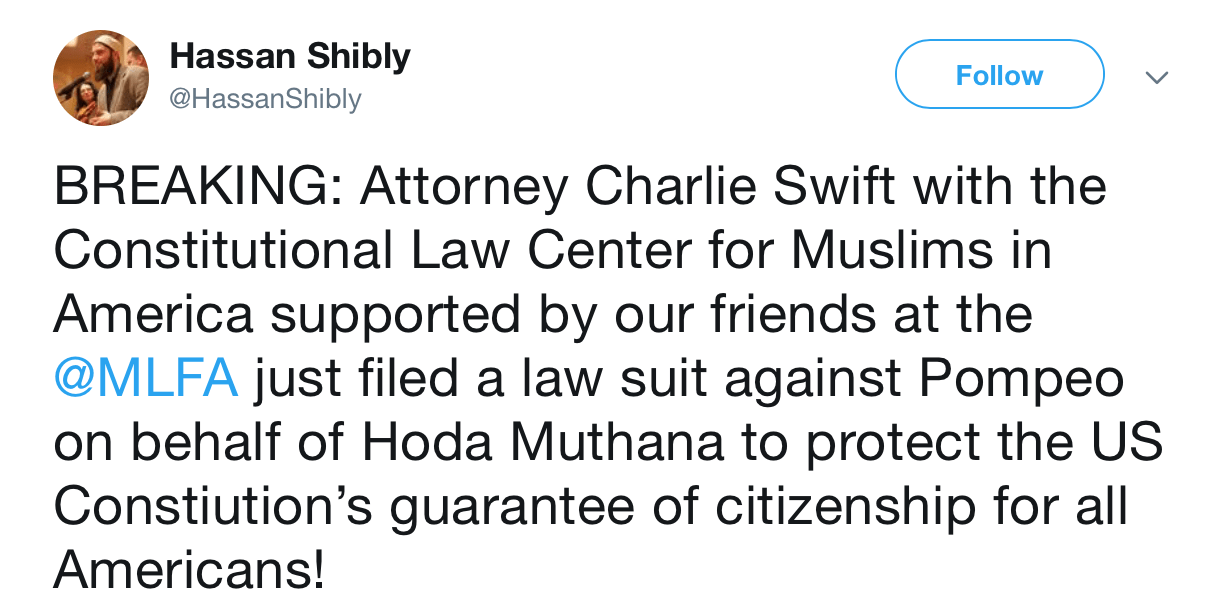 The Islamo-Marxist convergence.
Islam is key to rehabilitating Shamima Begum in the UK
Sajda Khan pulling your infidel heartstrings:
Should we allow Shamima Begum back for humanitarian reasons or keep her out for security reasons? Both questions miss the point — she is our (Britain's) responsibility and we should not abrogate it.
She made a decision to leave Britain and join a murderous cult. The national mood of rage towards the teenager is understandable.
However, let us examine the facts. She was groomed and brainwashed and when she left the UK at the tender age of 15 she was lured into what she thought was a romantic lifestyle. She was then married and interned within a violent regime, where her husband was imprisoned and possibly tortured. She had no access to an alternative narrative and was unable to think critically or challenge the ideas to which she was exposed. Blah blah…
The Truth About the 'ISIS Bride'
Jihadi Jack wants UK return from Syria as Shamima Begum row rumbles on
He told ITV News: "I feel British, I am British.
"If the UK accepted me I would go back to the UK, but I don't think that's going to happen."
Letts, 23, speaking from the Kurdish jail where he has been held for two years on suspicion of joining IS after he ran away to Syria in 2014
Mr Letts, who was a teenager when he fled to Syria, has not seen his parents in half a decade, and is missing some elements of his life in the UK.
He fled? From what? From British oppression?
He added: "I miss people mostly, I miss my mum. Five years I haven't seen my mum, two years I haven't spoken to my mum.
"I miss pasties. And Doctor Who."