"UK Police Service Must Be Islamic Because white men & women don't understand Islamic community"
"There was a lot of Islamophobia. What happened was that they [the police] made assumptions. You had a police service with very little understanding of cultural issues, a failure to understand the Muslim community, a group of white men and women who, without understanding the community, decided what should happen and what shouldn't," said Babu. …
Australia: smoking ICE and setting bank on fire no reason for deportation
"Rohingya" Muslim blames drugs for waging jihad:
The man who admitted to torching a Melbourne Commonwealth Bank smoked the drug ice before he carried out the arson attack, a court has heard.
Thirty nine people were inside the Springvale branch when Nur Islam walked in with a container of petrol and set fire to the location in November 2016.
Nur Islam admitted to the arson attack in 2016. (AAP )
The night before, the then 21-year-old from Myanmar had smoked ice. He told investigators he couldn't remember why he'd bought the accelerant, but he was angry because the bank took too long to serve him.
'1,000 terrorists returned to Tunisia in 7 years'
Tunisia prevented 17,000 people from leaving country for conflict zones…
(But 3000 went anyway.)
Tunisia's Center for Global Security Studies said Monday that 1,000 "terrorists" had returned to the country from conflict zones from 2011 to October 2018.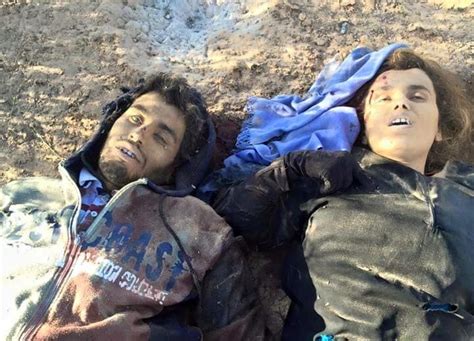 Mokhtar Ben Nasr, head of the center's executive committee, told reporters that Tunisian authorities had prevented 17,000 people from leaving the country for conflict zones such as Syria, Iraq and Libya.
He said the total number of Tunisians in the conflict zones was 3,000, adding many of them had died and some of them had fled to various regions to find safe havens. (Like Europe?)
Many terrorists had returned to the country in secret ways, he noted.
So why are they not arrested and charged?
Backlashophobia Flashback:
Followers of  allah express their victimness following stereotype-reinforcing expressions of muslimness (jihad)] in Paris Attacks: When CNN's Aisha Susay and John Vause asked Yasser Louati to apologise (#CJL Comité Justice & Libertés Pour Tous)
"You must have known, why didn't Muslims turn in the culprits before they acted".
But Mohammedans can never be held responsible because they're doing 'allahs' dirty work. This is the interview prompting Glenn Greenwald to defend Yasser Louati: "Honestly, that interview is so despicable that it almost leaves me speechless." https://www.democracynow.org/2015/11/…
Mongolia: KFC restaurants shut after food poisoning
Top American fast-food chain started operations in Mongolia in 2013 with 11 outlets
The [food poisoning] incident occurred in Ulaanbaatar last week and was caused by poor internal hygiene checks," AMB quoted Ulaanbaatar city Metropolitan Professional Inspection Agency.
Much more likely is sabotage by Islamic headbangers.
More from the Religion of Peace: