Milo is the first victim of the new 'hate-speech' hysteria
Sharia blasphemy laws are being implemented before the bodies are buried. This is supposed to be a conservative government, imagine what will happen when Shorten and The Greens share power.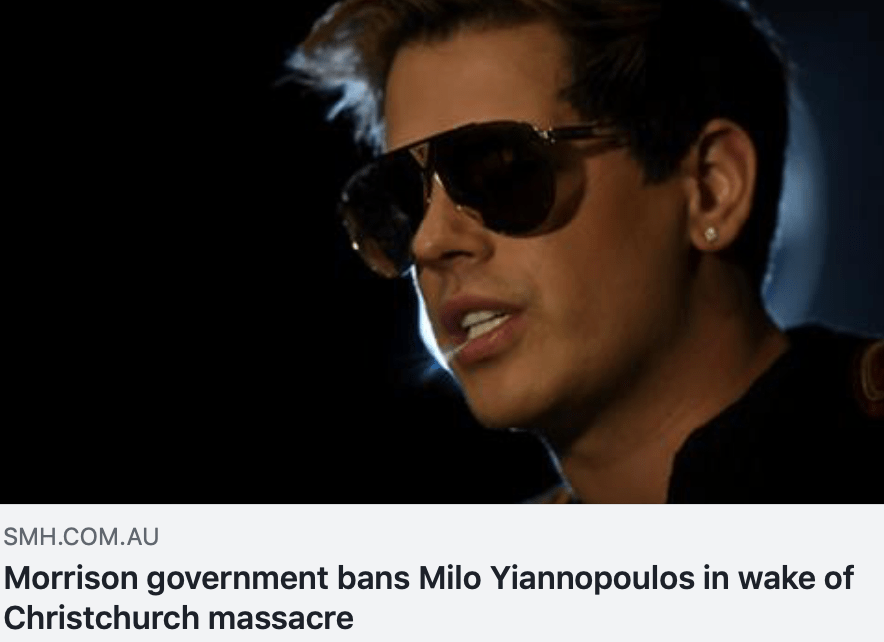 The Morrison government has banned Milo Yiannopoulos from entering Australia after the controversial right-wing commentator responded to the New Zealand mosque massacre by describing Islam as a "barbaric" and "alien" religious culture.
Milo was correct in saying that
"Attacks like this happen because the establishment panders to and mollycoddles extremist leftism and barbaric, alien religious cultures. Not when someone dares to point it out."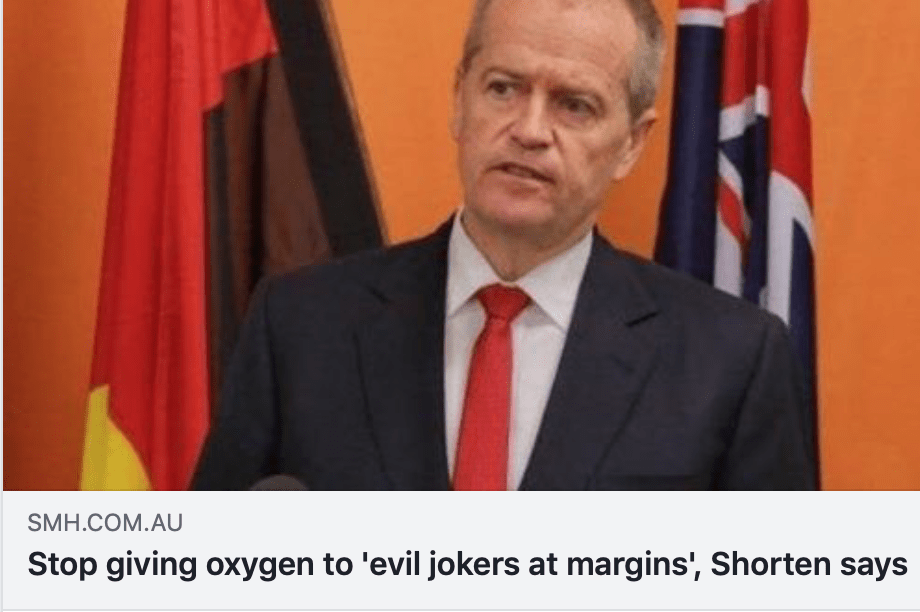 The Christchurch massacre shows it's time to stop giving "oxygen" to "evil jokers at the margins" who perpetrate hate speech, says Shorty, the Opposition Leader
No free speech, no oxygen and no guns either
…but all females will have to wear their solidarity hijab: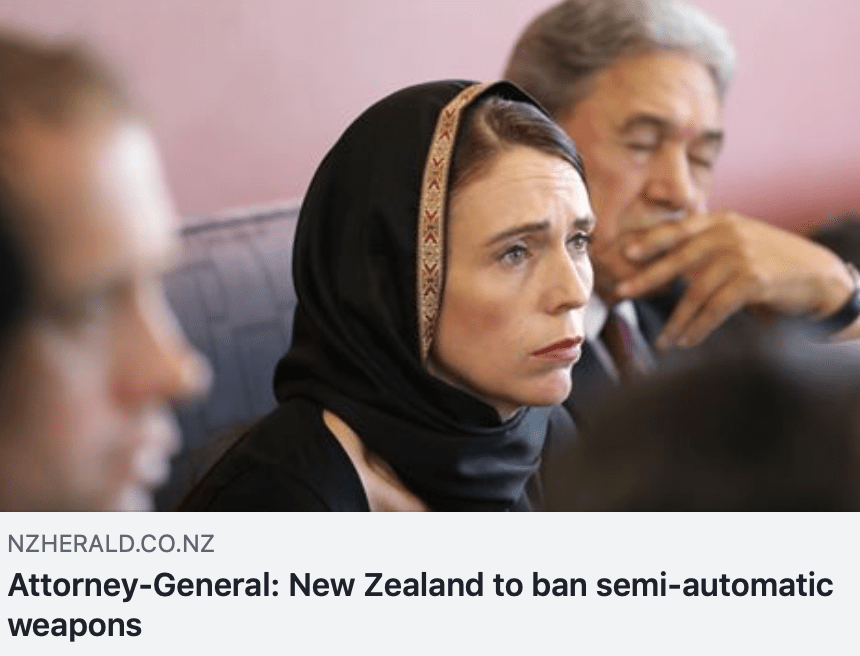 The crowd in attendance at a vigil at Auckland's Aotea Square cheered loudly when Attorney-General David Parker said the Government would ban semi-automatic rifles.
Only the dumbest swine get exited when they are taken to the abattoir.
Christchurch Killer: Nation with Closest 'Values to My Own Is the People's Republic of China'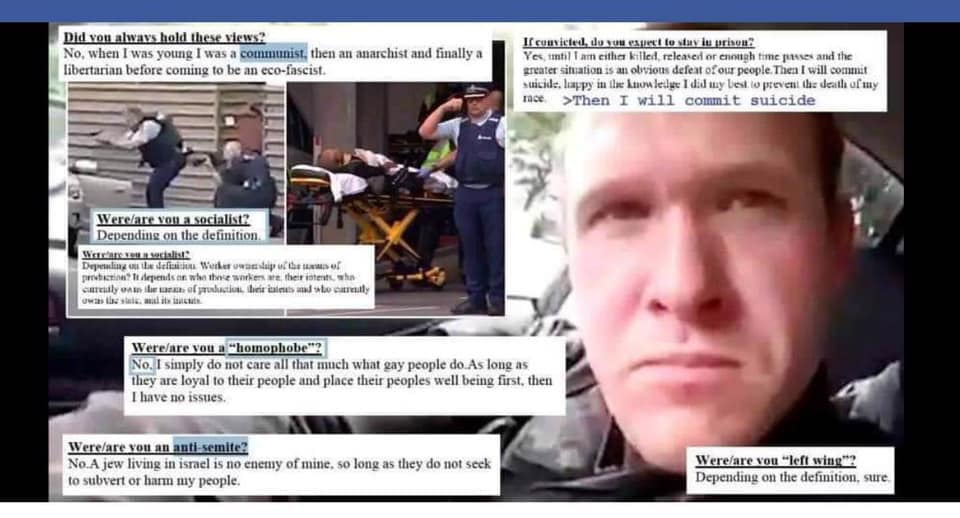 Why is the murderer from the NZ shootings being labeled as "right wing" by the politicians and the media when much of his posts and manifesto describing himself as many things other like a communist and finally at the time he did the shooting an Eco-Fascist?  They are all very far left extremists ideologies…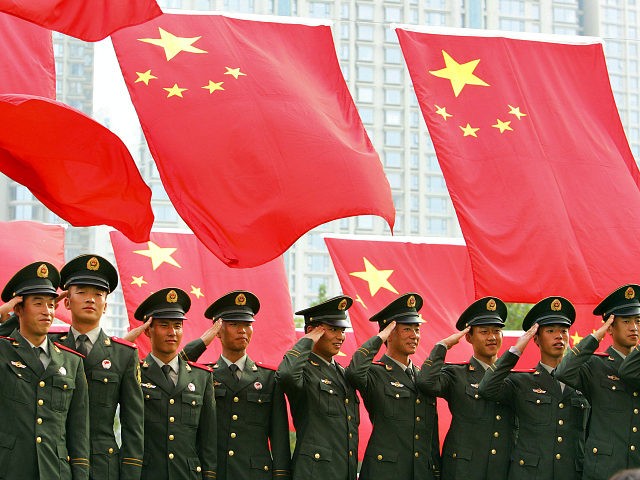 The man allegedly responsible for the mass shooting at mosques in Christchurch, New Zealand, wrote in his manifesto that the modern political system he most admired was that of communist China.
In a detailed question and answer style manifesto written before the attack that killed 49 people and left dozens of others injured, alleged perpetrator Brenton Tarrant outlined his belief that the white race would eventually disappear as a result of mass immigration from primarily Islamic nations.
While rejecting certain labels including Neo-Nazism, xenophobia, and even Islamaphobia, he does describe himself an ethno-nationalist, a racist, and a fascist, while expressing admiration for the former leader of the British Union of Fascists Sir Oswald Mosley, as well as the current political system in communist China.
Lib/Labs want to censure

Annings
Scott Morrison and Labor have said they will move together to censure Anning in parliament. Be very afraid for your free speech.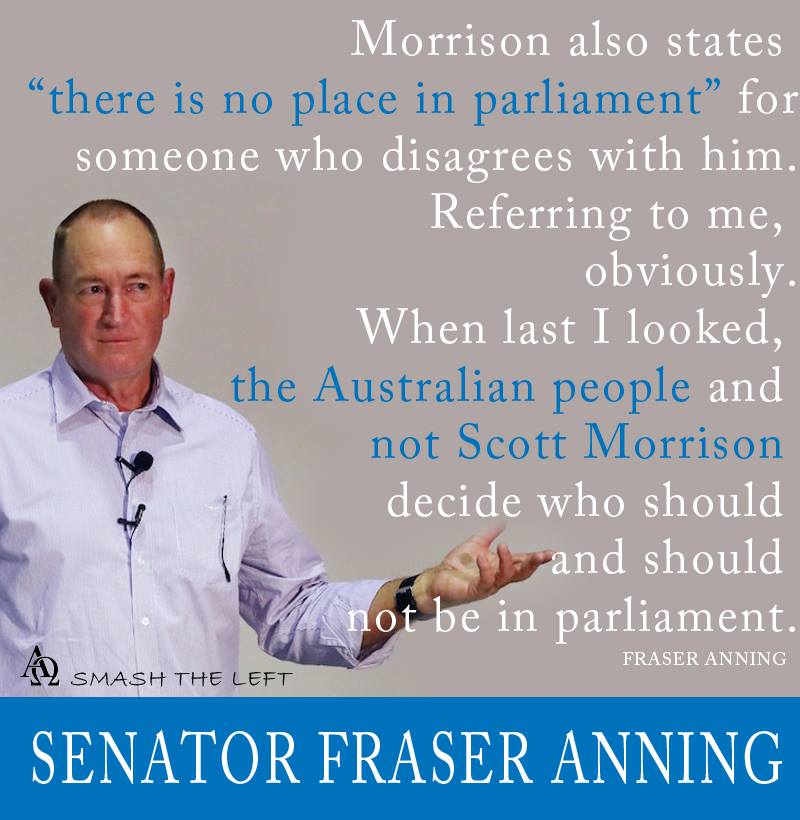 Mustards downunder trying to make hay while the blood in the mosque is still fresh:
'Demonised constantly': Australian Muslims slam politicians, media in wake of NZ attacks
Prominent Muslims in Australia have expressed sorrow and outrage in the wake of Friday's New Zealand mosque attacks, which killed at least 40 people.
Grand Mufti of Australia and New Zealand Ibrahim Abu Mohamed partly blamed the killings on the "hate that some media reflect in its handling of Muslims".
"They always portray Muslims as violent terrorists," he told SBS Arabic24.
That's because it's written in their quran. 
He also questioned why some media outlets were not referring to it as a terrorist attack.
Andrew Bolt
The man, who identified himself on Twitter as 'Brenton Tarrant' from Australia, livestreamed his deadly attack and turned the camera on himself before carrying out the attack.
In a vile 73-page manifesto posted online, he described himself as "just a regular White man".
The 28-year-old noted he was born "to a working class, low-income family … who decided to take a stand to ensure a future for my people".
The gunman said he carried out the attack to "directly reduce immigration rates to European lands".
More from the mind of a maniac:
"If there's one thing I want you to remember from these writings," the introduction reads, "its [sic] that birthrates must change".
The rambling text talks about deporting all Non-Europeans, and the supremacy of the European people.
A number of Wikipedia pages are cited, but the words themselves are nonsensical and heavily racist, referring to something he calls 'The White Genocide'.
Under the subheading 'Answering possible questions,' Tarrant writes, 'Who are you?'.
He tells us he is white and was born in Australia to Scottish, Irish and English parents. He says he hardly passed classes at school and did not go to university.
"More recently I have been working part time as a kebab removalist," he writes.
"Why did you carry out the attack?"
Tarrant writes, "To most of all show the invaders that our lands will never be their lands," before citing 'revenge'.
"To take revenge for Ebba Akerlund," he writes, a 12-year-old Swedish girl who was murdered in the Stockholm lorry attack which took place in April, 2017.
The attack was perpetrated by Rakhmat Akilov, an asylum seeker from Uzbekistan.
Later in the manifesto, Tarrant identifies the 12-year-old girl as the catalyst for his own "violent attack."
Tarrant adds that his motivation was, "To directly reduce immigration rates to European lands by intimidating and physically removing the invaders themselves."
He goes on to answer dozens more questions about why someone would commit an act of terror.
It ends with: "Europa arises."
UPDATE
Police say gunman Brendan Tarrant is from Grafton, NSW.
UPDATE
A nutter looking for a cause greater than himself to excuse his murderous evil:
He goes on to describe himself as an "eco-fascist".
"I was a communist, then an anarchist and finally a libertarian before becoming an eco-fascist," he wrote.
UPDATE
Ghastly, ghastly evil: now 40 dead. Do NOT watch the video. Those images will scar your brain.
UPDATE
Australian Brenton Tarrant is believed to be behind a 74-page "manifesto" saying he carried out the shootings at Christchurch mosques which killed at least 40 people to avenge the deaths of thousands in Europe.
So this white supremacist kills innocent people in revenge for Islamist terrorists killing innocent people in revenge for … And God knows, someone may well now kill the innocent in revenge for this.