'Reckless' and 'Vile': Australian PM Hits Erdogan for Christchurch Comments
Erdogan told a rally of supporters any visitors with anti-Muslim views "would be sent back in coffins like their grandfathers", referencing allied casualties during the bloody campaign.
Obviously, Morrison doesn't know what he's up against.  In Erdogan's world, any criticism of his vile rants and allures is "an attack on Islam", and that causes jihad. As we have seen with other Mohammedans who blamed anyone from Trump to Chelsea Clinton, they all apply the principle of collective guilt, which means all infidels have to pay if Muslims are being wronged. That, btw, is also part of sharia.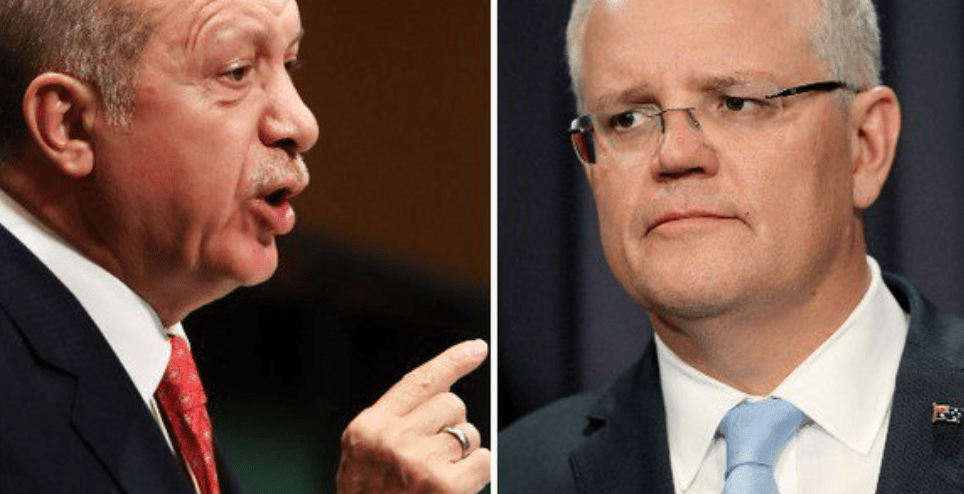 The Turkish leader continues to use video of the terror attack on the campaign trail ahead of Turkey's March 31 local elections, painting Friday's rampage that killed 50 people as part of an overall assault on Turkey and Islam. Three Turkish nationals were wounded in the shootings that targeted two mosques in the southern New Zealand city of Christchurch.
As the western world mourned the death of  Muslims being butchered in Christchurch.
The Muslim world was celebrating murdered Jews.
Khalil Atiyeh also calls Israeli ambassador 'a descendant of monkeys and pigs,' as parliament urges leadership to expel envoy over Temple Mount tensions
Turkey's Islamist president Recep Erdoğan is showing footage of the Christchurch massacre at political rallies. This tyrant is callously exploiting tragedy in an attempt to rebrand his awful image. An utter disgrace.
The idiots are running the asylum: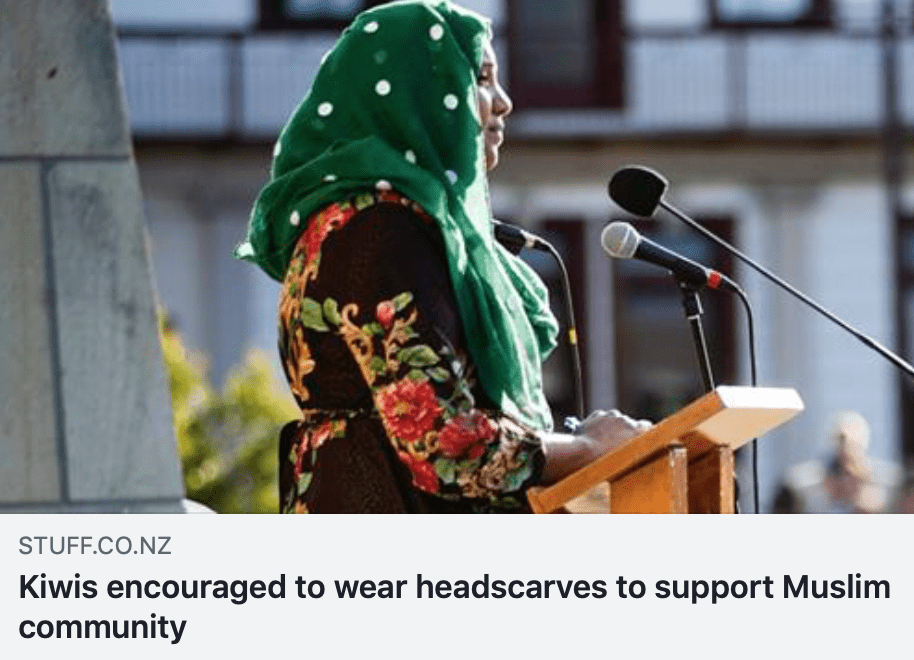 The appeasement and the virtue signalling is off the scale.
There will be 2 minutes silence and a Muslim call to prayer. That's right: a Muslim call to prayer,
They may as well put up a conversion tent where lefties can convert from their mostly atheism to Islam.
New Zealand Parliament opens with an Islamic prayer
This is, of course, a great victory for Islam. These ignorant kuffars are already in a state of abject submission. Which is a great time for Mohammedans to milk it for all it's worth.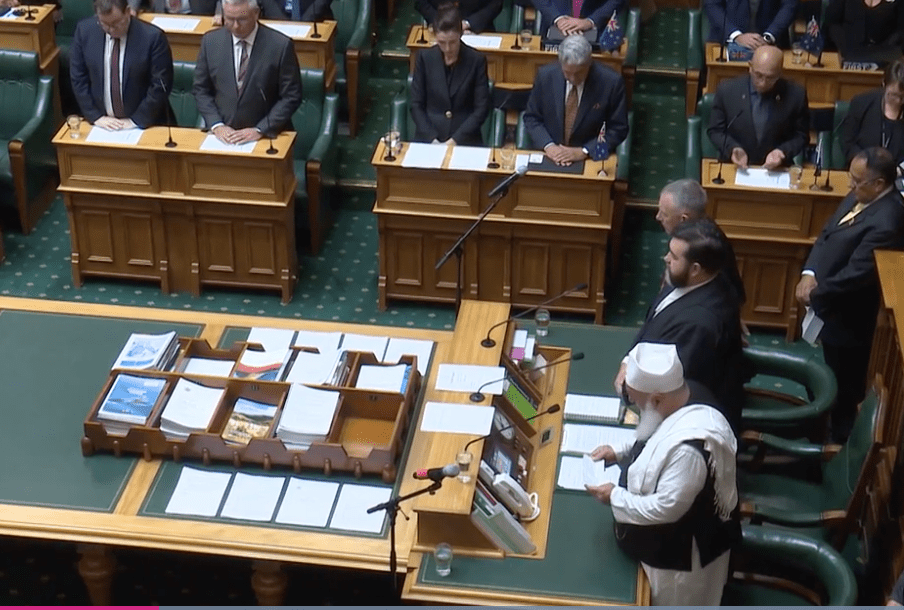 Imam Nizam ul haq Thanvi reads a prayer in Arabic during a special sitting of the New Zealand Parliament on Tuesday, just days after 50 people lost their lives in a terror attack at two Christchurch mosques.