We are the worst of all!
Western Civilization is Built on Bloodshed and Terrorism
(MEMRI TV Videos)

All Kiwis, men and women, "invited" to wear a headscarf on Friday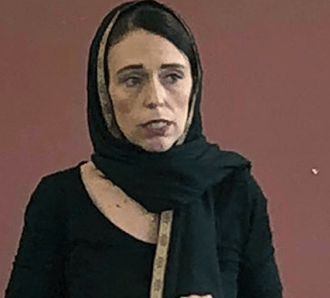 New Zealanders are being encouraged to make a very simple gesture of support for our Muslim communities grieving the loss of 50 lives in Friday's terror attack in Christchurch.
The Headscarf for Harmony movement will take place on Friday and everyone's encouraged to take part.
Tolerating Islamophobia will only pave way for Christchurch-like attacks, Turkey's top security body says
In a statement released Wednesday evening after a 4.5-hour meeting, the body condemned the killing of "innocent people for their beliefs" and asserted that the world must resolutely clamp down on individuals or organizations that are a part of the anti-Muslim racist mentality, which evidently also embodies Turkophobia. …
Governed by Tyrants: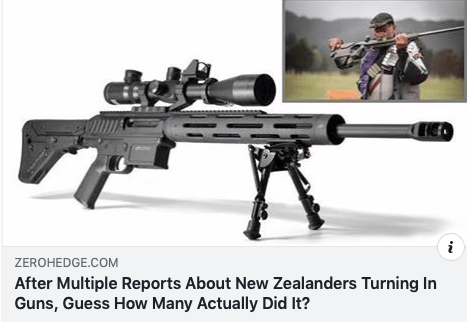 "Those who hammer their guns into plows will plow for those who do not."
Following reports that a flood of New Zealand gun owners have been voluntarily surrending their firearms in the wake of last Friday's Christchurch mosque attack that left 50 dead, the numbers are in on how many Kiwis actually handed over their weapons. 
Out of an estimated 1.2 million registered guns, New Zealand police report that as of Tuesday night, 37 firearms have been surrendered nationwide, according to BuzzFeed.
No accounting was provided of how many people owned those guns, the types of firearms, or where they were surrendered.
New Zealanders are not so stupid after all. Just their Marxist prime minister.
NZ bans books too:
A Jordan Peterson book is no longer for sale from Whitcoulls in New Zealand following the Christchurch terror attack.
More Moonbattery:
Bryan Adams stops show to pay respects to Christchurch terror victims
France (Macronistan) To Deploy Military Against Next Round Of Yellow Vest Protests
If the black smoke over the Paris skyline and charred cars and buildings along the Champs-Elysees which have become characteristic of France's increasingly violent Yellow Vest protests over the past months weren't alarming enough, things look to get much worse as the government prepares to escalate.
In an effort to clamp down on the unraveling security situation, which has lately seen banks and residential buildings torched, and luxury stores and restaurants vandalized and destroyed, the French authorities have announced the deployment of anti-terrorism military forces in order to protect and secure public buildings.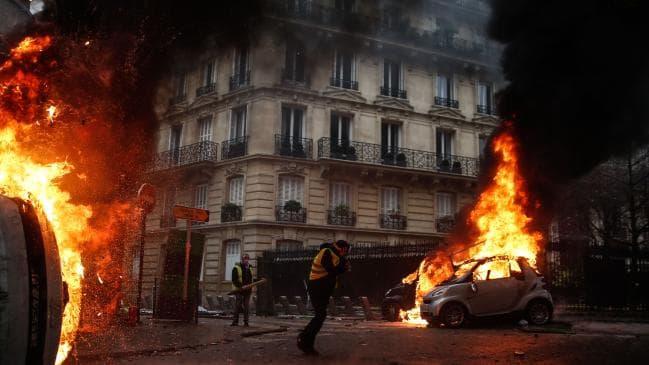 Following the worsening protest situation of the past weekend (after a brief lull at the end of President Macron's failed 'great debate' initiative which pushed town halls to air grievances), which nearly turned deadly for random civilians caught in the mayhem of rioters clashing with police, the government will redirect counter-terror troops from Opération Sentinelle to focus on Yellow Vest related threats.