Man arrested after walking into St. Patrick's Cathedral with gas cans
Now let's not jump to conclusions here, people…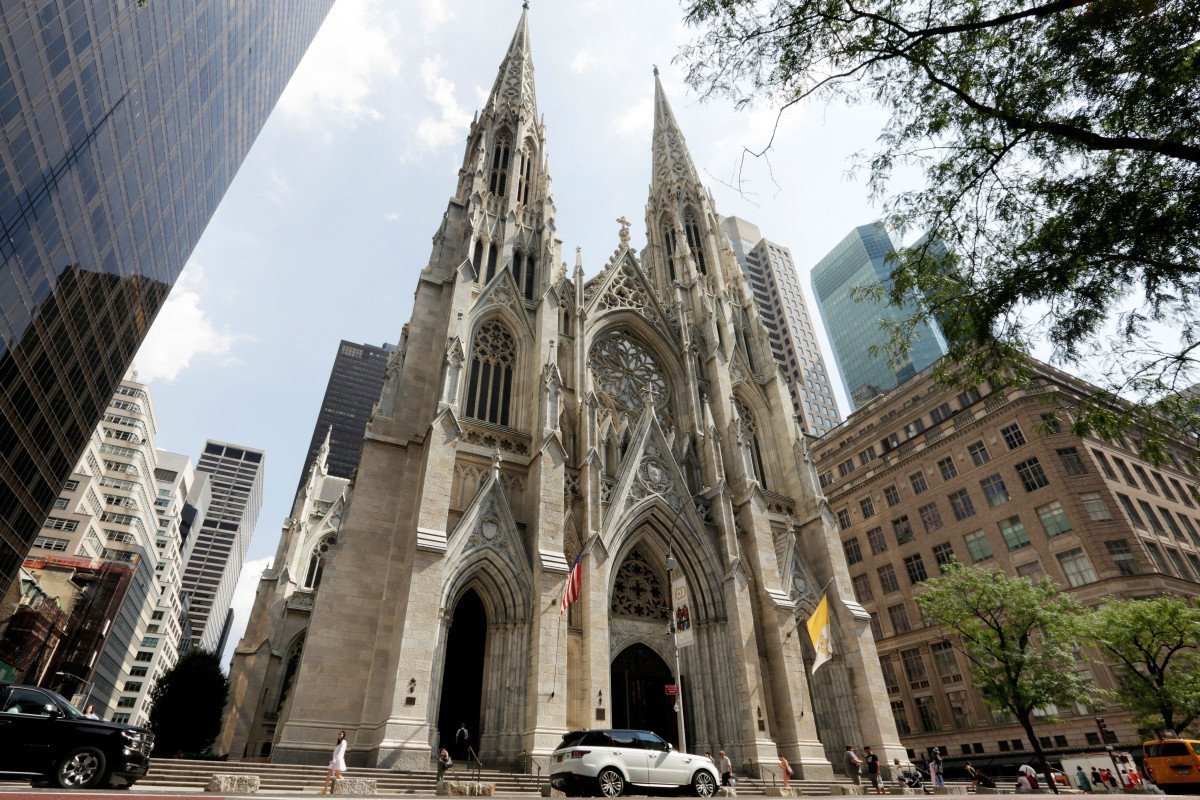 NYPD: Man walks into St. Patrick's Cathedral with gas cans, is arrested
What are the chances that he's a Muselman?
Police said the man may have been emotionally disturbed.
Right Sherlock. They're delivering the motive before the investigation.
NEW YORK –
"A New Jersey man" is in custody after he walked into St. Patrick's Cathedral in Manhattan, allegedly carrying gasoline canisters.
The NYPD says that the incident happened Wednesday night at the Midtown church. The 37-year-old man was spotted carrying two gas cans near the pews and was grabbed by security.
It was not clear who the man is or why he was inside the church.
The incident comes just days after New Jersey State Police announced increased patrols near churches and synagogues as the holy holidays of Easter and Passover approach.
Update:
BREAKING: Man taken into custody by NYPD after walking into St. Patrick's Cathedral in Manhattan with 2 gasoline cans.

News is reporting the man "seemed emotionally disturbed". They are not ruling out Terrorism at this time according to NBC news. pic.twitter.com/9TvuAJUBb6

— Amy Mek (@AmyMek) April 18, 2019
In other news:
BREAKING: Architect of restorations for Notre Dame Speaks Out!

Media: "So your're telling us that this type of timber doesn't burn like that?"

Notre Dame Architect: "NO, You know, oak that is 800 years old doesn't burn like that….You would need a lot of kindling to succeed." pic.twitter.com/NBF86wOxDF

— Amy Mek (@AmyMek) April 17, 2019
Macron has other problems:
Macron demands selectively enforced, "hate speech offenders" have their IP addresses reported to police for possible arrest

My account has been banned in France since 2017, would I would be arrested as a thought criminal?

France is unrecognizable! God Bless the #YellowVests pic.twitter.com/GRnCUGws24

— Amy Mek (@AmyMek) April 17, 2019