There were 9 bombers, 8 have been identified. One of them had studied in Australia. The death toll for Sri Lanka's Easter jihad now stands at 359.
Sri Lanka's deputy defence minister says one of the suicide bombers is believed to have studied in the UK and did a postgraduate in Australia before coming back to settle in Sri Lanka
Sri Lanka suicide bomber FAMILY: Two brothers blew themselves up in terror attack, then wife of one killed herself and their two children with explosives when police raided their home
Two sons of wealthy spice trader 'carried out suicide blasts in Sri Lanka attacks'
Poverty causes jihad. Or is it jihad that causes poverty?
The brothers, Ilham Ibrahim and Inshaf, were in their late twenties
They operated their own 'family cell' and it is not known where their parents are
When police went to their Colombo home, one brother's wife set off a bomb
The blast killed her and her two children as well as three police commandos
When the Special Task Force went to the house to investigate, Ilham Ibrahim's wife, Fatima, set off a bomb, killing herself and her two children, according to police sources.
ISIS have released an image of the suspected suicide bombers. It is unclear which two in the group are the brothers. Pictured centre is purported National Thowfeek Jamaath leader Moulvi Zahran Hashim
ISIS hasn't been defeated. ISIS has soldiers in every country, and what happened in Sri Lanka is proof of that. ISIS and ISIS Supporters/Affiliates must be exposed and brought to the attention of the Police. The politicians/media who call us Islamophobes are assisting terrorists.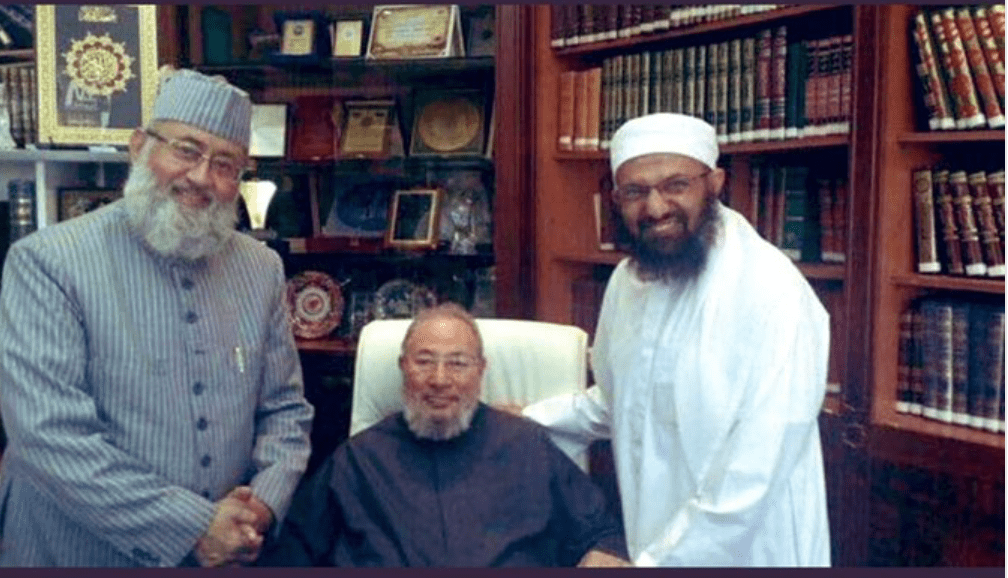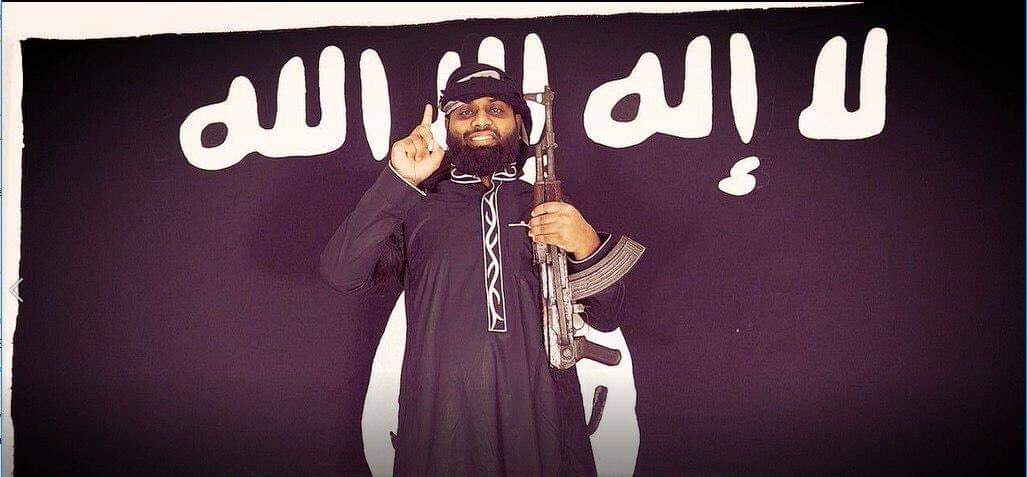 Sri Lankan prime minister Ranil Wickremesinghe says the suicide attacks could have been prevented or reduced if intelligence reports had been passed on correctly.
In other news:
Man wearing crucifix stabbed in Rome
Moroccan national accused of attempted homicide, religious hate seen as an 'aggravating factor'
There shouldn't be any Mohammedans in Rome.
(ANSA) – Rome, April 23 – Interior Minister and Deputy Premier Matteo Salvini said Tuesday that he has called for security to be beefed up after a Moroccan national stabbed a man wearing a crucifix at Rome's central Termini train station on Saturday evening.
The victim, a 44-year-old Georgian national, suffered an injury to the throat.
When she doesn't lie for Islam Quanta Ahmed makes some valid points:
AHMED on #SriLankaTerrorAttacks . The attacks on Christians in Sri Lanka are now SEVEN FOLD GREATER than #ChristChurch yet the magnitude of the attacks was not reflected in global media treatment. There is an unwillingness to acknowledge #Christian persecution pic.twitter.com/STiX18BLAn

— Qanta Ahmed (@MissDiagnosis) April 24, 2019
Update:
She's doing more damage to New Zealand than the shooter! 
New Zealand will grant permanent residency to all survivors of the mass shooting at two Christchurch mosques in which 50 Muslim worshippers were killed.
Australian Brenton Tarrant, 28, a suspected white supremacist, has been charged with 50 counts of murder for New Zealand's worst peacetime mass shooting in which 50 other people at Friday prayers were wounded.
The Government had said it was considering giving visas to survivors, but no decision was announced.
Tuesday's news was only released as a link on the immigration website, which some say was done to avoid any backlash by opponents of immigration.
Immigration New Zealand said a new visa category called the Christchurch Response (2019) visa had been created.
People who were present at the mosques when they were attacked on March 15 can apply, as can immediate family members.
Applicants must have been living in New Zealand on the day of the attack, so the visa will not be available to tourists or short-term visitors. Applications can be made from today.
Prime Minister Jacinda Ardern said the attack was an act of terrorism and passed firearm laws banning semiautomatic weapons.
A Sri Lankan minister said yesterday the Easter bombings at churches and hotels that killed 321 people in Sri Lanka appeared to be retaliation for the New Zealand mosque attacks.
The Islamic State group later claimed responsibility for the co-ordinated blasts.