Sri Lanka police now looking for 140 ISIL suspects.
Is "Fundamentalism" another kind of Islam?

Sri Lanka's Daily Mirror newspaper published a bombshell report Thursday revealing that the suspected Easter jihad mastermind preached in a neighborhood hosting at least 11 mosques known to practice some form of Wahhabism or fundamentalist Islam.
"Expelled for preaching hate."
Pull my other leg: 
Mohamed Zaharan Hashim  was long ago expelled for preaching hatred and "violent extremism."
Really.  When was the last time Mohammedans  expelled anyone for preaching their "gospel?"
Sri Lanka Massacre Could Have Been Avoided
Sri Lanka's highest-ranking Catholic prelate said Wednesday the decision by national intelligence officials to conceal information about the possibility of a terrorist attack is "extremely serious," since "it means that the massacre could have been avoided."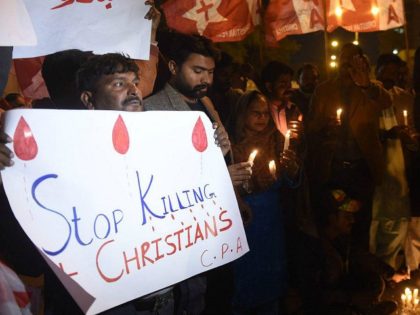 According to John Allen, there are no signs that violent Christian persecution will be dying down any time soon.
If states were serious about combating Christian persecution, Allen suggests, they would promote "systematic education in religious tolerance" as well as instituting "aggressive security measures at Christian sites on major feast days."
How would John Allen "educate" the Mohammedans who believe in waging jihad and forcing the sharia on everyone?
They didn't do it for Marx, they murdered for Islam
'Marxist-Leaning' Spice Tycoon's Sons ID'd as Sri Lanka Suicide Bombers
Sri Lankan authorities this week reportedly identified two sons and a daughter-in-law of a local millionaire spice trader as some of the jihadis involved in the wave of suicide bombings that targeted Christians on Easter Sunday, killing and injuring hundreds.
We condemned the ideology behind Christchurch. Why didn't we do the same after Sri Lanka?
Rod Liddle:
…it would be Islamophobic — and therefore a hate crime — simply to state this plain and simple fact: the murders in Sri Lanka were carried out by Muslims in the name of Islam. …
Sri Lanka's PM  smirks himself through an interview
In charge but not responsible:
Why does Sri Lanka's PM keep smirking about the terror attacks? So weird & inappropriate.
Sri Lanka's Prime Minister tells Channel 4 News in his first UK interview since the attacks that while many suspects have been rounded up, some may still be on the run.
So much for "Poverty Causes Terrorism"
"Allahu Akbar! Islamic State claims responsibility for Sri Lanka attacks," was how ISIS first announced it was claiming credit for the massacre of Christians. A video released of the Islamic terrorists also features the familiar Jihad slogan. A one-minute video released by Isis showed the same men pledging allegiance to the "caliphate" and its leader Baghdadi….
President Sirisena vows to defeat 'terrorism' following the Easter bombings as police look for 140 ISIL suspects.