Australian jihadi bride who fled Islamic State wants to bring her children home from Syrian refugee camp
Cry your heart out, moonbats!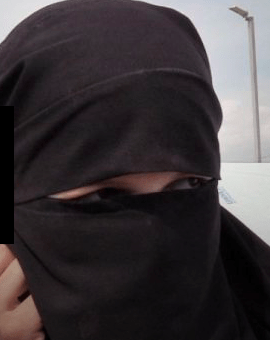 An Australian woman trapped with her two young children in a refugee camp for Islamic State group families says her daughter needs urgent medical care and she wants to come home.
Key points:
An Australian woman believed to be Zehra Duman is being held at the Al Hawl refugee camp in Syria with her children
Prime Minister Scott Morrison says Australians who support terrorism overseas need to be aware of the consequences
About 30,000 people have fled northern Syria as Kurdish forces launch their final assault on Islamic State territory
The woman refused to confirm her identity, but it is believed she is 24-year-old Zehra Duman from Melbourne.
She is being held at Al Hawl refugee camp in north-east Syria.
In an interview exclusively obtained by the ABC, the woman said she wants to bring her two-year-old son and six-month-old daughter back to Australia.
"Both of my kids are sick. [My daughter is] very malnourished, she's … very skinny," she said.
"I have no money, I'm not allowed to have money, they don't give us food here and they don't let us contact our families."
The Australian woman said her daughter's life was in peril.
"My daughter needs milk and I don't have money to buy her milk. I don't know what to do now," she said.
She also said that she wants to come back to Australia.