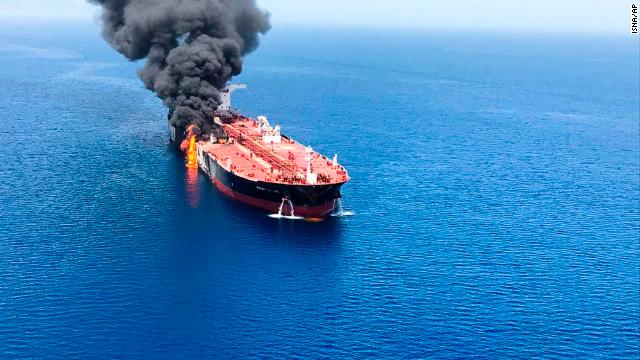 Two tankers, one Norwegian and one Japanese, were attacked in the Gulf of Oman today. The explosions that caused the evacuation of the ships may been the result of torpedoes, or of mines attached to the ships' hulls. The US government says that Iran was responsible for the attacks.
After drawing criticism for her use of the word "failed,"—suggesting Trump should have given into blackmail—Sly tweeted she had used the wrong word.
Indian police raid Islamic State cell with links to Sri Lanka bombing mastermind
NEW DELHI (Reuters) – Indian police raided seven locations in the southern city of Coimbatore on Wednesday in pursuit of a suspected Islamic State cell with links to the suicide bombers who killed over 250 people in Sri Lanka in April, officials said.
The National Investigation Agency (NIA) said it was questioning seven men from Coimbatore, aged between 26 and 38, on suspicion of propagating Islamic State ideology to recruit people for carrying out attacks in southern India.
Ignore the BS. Keep them out!
Croatian authorities denied police used violence against migrants and refugees, telling BIRN that such accusations were often made up.
'Nobody Hears You': Migrants, Refugees Beaten on Balkan Borders