The Koran is no book of peace. Voltaire assessed it scathingly:
[It] teaches fear, hatred, contempt for others. Murder as a legitimate means of spreading and maintaining this devil's doctrine. It denigrates women, divides people into classes and demands blood and more blood.
From the Gates of Vienna:
Aung San Suu Kyi meets with Hungary's Orbán to lament their "growing Muslim populations"
Predictably, leftoids go apeshit.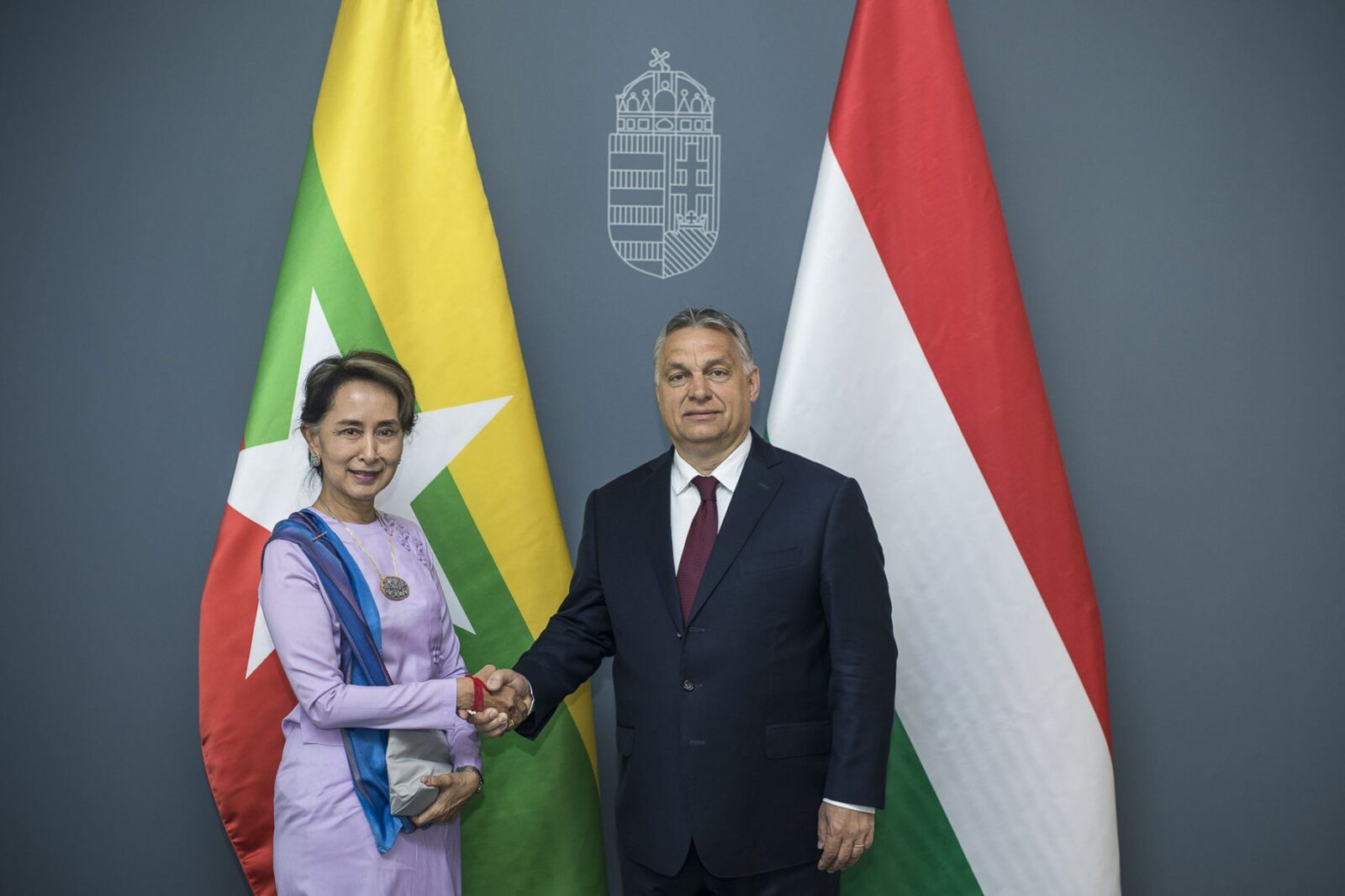 Hungarian Prime Minister Viktor Orbán hosted Burmese leader Aung San Suu Kyi in his office in a monastery in Budapest. The two leaders discussed topics of mutual interest, including cultural exchanges, trade policy, and the danger that mass immigration of Muslims poses to both nations.
"The two leaders highlighted that one of the greatest challenges at present for both countries and their respective regions — South East Asia and Europe — is migration," read a statementreleased by the Hungarian government after the summit. "They noted that both regions have seen the emergence of the issue of coexistence with continuously growing Muslim populations."
There is no "coexistence with growing Muslim populations". The purpose of "growing Muslim populations" is to wipe the native infidels out.
Mohammedan Ramadan Racket in Munich
The following video shows Muslims praying at an iftar event earlier this month in the Luitpoldpark in Munich. It seems to be an elaborate set-up, considering the sound system, the klieg lights, etc.
Many thanks to MissPiggy for the translation, and to Vlad Tepes for the subtitling:
Video transcript:
Lebanese Salafist knows how to screw German taxpayers
The Lebanese-German character in this video thinks it's a real hoot that his extravagant lifestyle and opulent goods are all funded by German taxpayers.
Many thanks to MissPiggy for the translation, and to Vlad Tepes for the subtitling:
Video transcript: