The Left has now created a perverse anti-religion with an inverted moral system. Abortion is the sacrament of its belief. White privilege is the original sin. There's no forgiveness or redemption – just an endless list of apologies for an endless list of crimes.
LEAKED: OBAMA TEAM KEPT LIST OF MUSLIMS FOR TOP JOBS, EXCLUDED NON-MUSLIMS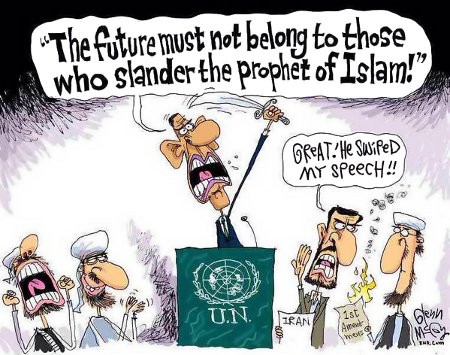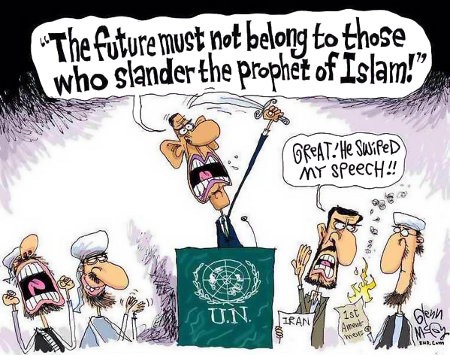 The newest batch of John Podesta's hacked emails released by Wikileaks shows Obama's transition team kept lists of Muslim and Asian candidates for jobs in the administration.
According to an email chain from 2008, John Podesta received lists of exclusively Muslims and Asians to be considered for jobs in the Obama administration. The email chain revealed that in this process, Middle Eastern Christians were purposefully excluded,
Dallas Police Chief: Criminals Are Forced to Commit Violent Crimes
What a coincidence. The best person for the job to be Chief of Police in Dallas happens to be a woman of African ancestry, just like in Phoenix, Portland, Raleigh, Durham, et cetera.
Incompetence is not the only danger when high-profile law enforcement positions are filled on an intersectionality basis. Ideology can be an even larger problem:
Speaking about two recent homicide cases, [Dallas Police Chief Renee] Hall said, "There are individuals in this city who have returned from prison who cannot find a job, who are not educated. In those instances, those individuals are forced to commit violent acts."
Mike Mata of the Dallas Police Association responds:
"The Chief saying that people 'forced to commit violent acts' it places the blame on society and makes the offenders the victim."
In a society dominated by liberal ideology, moral righteousness is determined by victimhood. If criminals are victims, it is law-abiding citizens who belong in jail.
They ought to make Mata the Chief — except that he's a white male.
Thanks to Moonbattery