Report Suggests China Preparing Muslims in Concentration Camps for Organ Harvesting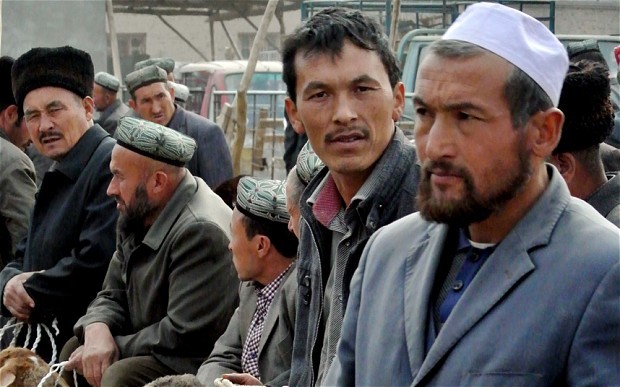 A nonpartisan tribunal published a report Tuesday accusing China of "crimes against humanity," cutting organs out of Falun Gong practitioners alive to transplant into paying clients and potentially preparing an "organ bank" using the millions of mostly Uighur Muslims believed trapped in concentration camps in western China.
The China Tribunal – a panel of international legal experts led by Sir Geoffrey Nice, chief prosecutor in the case against Serbian war criminal Slobodan Milošević – held hearings featuring victims of China's brutal repression of Falun Gong practitioners and ethnic Uighurs as well as eyewitnesses who testified to seeing and participating in organ testing and harvesting. The tribunal repeatedly highlighted in its report that it attempted to contact the Chinese government and bring in witnesses favorable to the Chinese Communist Party (CCP), but China failed to cooperate.
It concluded that China is currently harvesting organs from Falun Gong practitioners and has begun extensive testing of its captive Uighur camp population that does not have any other overt utility outside of organ harvesting. It also concluded that "some Tibetan Buddhists and House Church Christians" (those who do not worship in government-run churches) have likely suffered forced organ harvesting.
China continues to harvest organs of its detainees including Falun Gong followers, tribunal claims
A tribunal today claimed killing of prisoners for organs is continuing in China
It said hospitals in China could request organs to be extracted without consent
Falun Gong followers were 'certainly' among those being killed for their organs
The tribunal, chaired by Sir Geoffrey Nice QC – a prosecutor at the international criminal tribunal for the former Yugoslavia, alleged that hospitals could request organs to be extracted 'on demand' from donors without their consent.
'The conclusion shows that very many people have died indescribably hideous deaths for no reason, that more may suffer in similar ways and that all of us live on a planet where extreme wickedness may be found in the power of those, for the time being, running a country with one of the oldest civilisations known to modern man,' The Guardian quoted the barrister as saying.
He added: 'There is no evidence of the practice having been stopped and the tribunal is satisfied that it is continuing.'
The tribunal said followers of Falun Gong, a Chinese religious spiritual practice, were 'certainly' among those used as a source for 'forced organ harvesting' in recent decades
Members of Falun Gong protest against the alleged imprisonment of fellow members in London, July 2016
On the one hand, this smells like fake news. Almost like 'babies in incubators' stuff. 
On the other hand, I wouldn't put it past the ChiCom's that they would do just that…