https://twitter.com/McguireScotty/status/1141326866734886912
Officers were targeted by a gang of youths in what has been described as a 'riot' outside Westfield in Stratford, east London, after they attended following reports of a robbery at the centre.
Police said that four officers were injured in the violent incident which broke out at approx 8pm on Saturday (15 June). Three people were arrested.
The Met Task Force posted an image of this blade on Twitter that was recovered at the scene: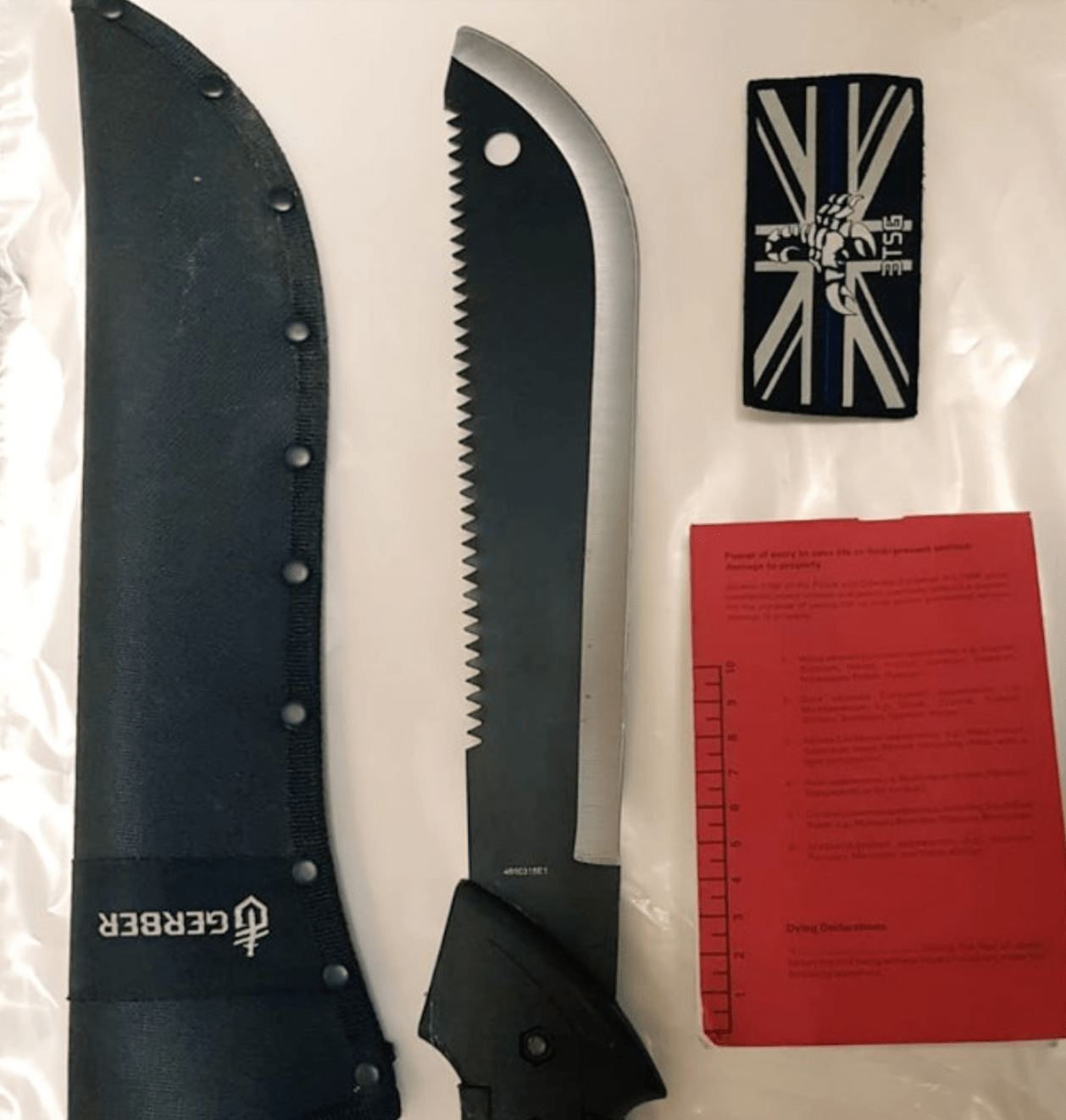 A police spokesperson said: "Police responding to reports of a robbery at Stratford Bus Station at 19.50hrs on Saturday, 15 June, were met with hostility by a large crowd of people.
"Around 100 members of the public threw bottles and missiles at police.
One woman was injured after she fell down steps to the Stratford Tube station entrance but she was not seriously hurt.
"A woman was injured when she fell down stairs at the tube entrance. Her injuries are not life threatening.
"Three people were arrested, two on suspicion of being in possession of an offensive weapon, one on suspicion of robbery."