Robert Spencer:
Leftists who are blaming Trump for ramping up tensions with Iran are ignoring that Iran has been working toward a war with the U.S. for decades.
Iran is committed to world conquest by Islam, with its clerics as warlords. Those to be conquered include America (the 'Great Satan'), Israel (the 'Little Satan') and the Sunni-led Gulf States."
The Constitution of the Islamic Republic "proclaims 'the ideological mission of jihad,' which it defines as 'extending the sovereignty of God's law throughout the world,' through Iran's Army and the Islamic Revolutionary Guards Corps."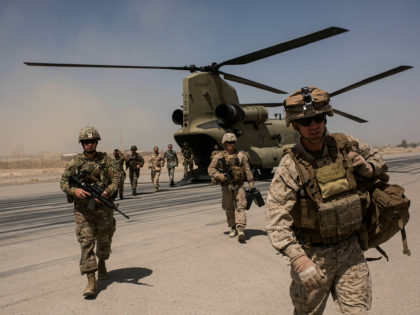 Cuteness overload.
The Islamic Republic of Iran scrupulously bases all of its laws upon Islamic law. If the fantasy version of Islam that we are increasingly compelled to accept in the West were remotely true, an Islamic Republic would be a paradise of tolerance for non-Muslims. Instead, this, which forces the fantasists to deny that the Islamic Republic of Iran has anything to do with Islam or Sharia. That is patently absurd, requiring us to believe that mullahs who have given their lives to understanding Islam properly have instead misunderstood it drastically, as have everyone around them who could have corrected them.    (Continued below)
UNITED NATIONS (AP) — Iran will exceed limits on low-enriched uranium set by the 2015 nuclear accord unless Britain, France and Germany take timely, practical steps to preserve the agreement that is "now in critical condition," the Iranian ambassador to the U.N. said Wednesday.
"Iranian regime's repression of Christians 'shocks the conscience,'" by Benjamin Weinthal, Fox News, June 25, 2019:
A horribly familiar description of the Iranian regime's persecution of Christians and other minorities emerged from a U.S. State Department report on religious freedom published Friday.
"In Iran, the regime's crackdown on Baha'is, Christians and others continues to shock the conscience," Secretary of State Mike Pompeo said.
The U.S. has classified the Islamic Republic as a "Country of Concern" since 1999, because its regime violates religious freedom as defined by the U.S. International Religious Freedom Act (1998)….
The 30-page section on Iran appeared in the State Department's 2018 Report on International Religious Freedom and was reviewed by FoxNews.com.
The section read in part: "Christians, particularly evangelicals and converts from Islam, continued to experience disproportionate levels of arrests and detention, and high levels of harassment and surveillance, according to Christian NGO reports. Numerous Christians remained imprisoned at year's end on charges related to their religious beliefs. Prison authorities reportedly continued to withhold medical care from prisoners, including some Christians, according to human rights groups."
Iran's opaque judicial system upheld 10-year prison sentences against Pastor Youcef Nadarkhani, Yasser Mossayebzadeh, Saheb Fadaie and Mohammad Reza Omidi for practicing their Christian faith. The Iranians were convicted of "acting against national security" by "promoting Zionist Christianity" and running house churches.
The State Department report wrote that "authorities took Nadarkhani and the three other sentenced Christians to Evin Prison following a series of violent raids on their homes, which included beatings and electroshock weapons."
As of May 2018, "Omidi, Mossayebzadeh, and Fadaie still awaited the outcome of the appeal of their September 2016 sentence of 80 lashes for consumption of communion wine."
Iran's penal code prescribes the "death sentence for proselytizing and attempts by non-Muslims to convert Muslims, as well as for moharebeh ('enmity against God') and sabb al-nabi ('insulting the Prophet')."
Alireza Nader, the CEO of New Iran, a research and advocacy organization based in Washington, D.C., told Fox News: "Religious freedom and state repression has increased under President [Hassan] Rouhani. Christian converts and Baha'is are under severe pressure in particular. Far from providing a government of 'moderation,' Rouhani has instead abetted state repression against all Iranians, especially minorities."…