Zahra Billoo has quite a record of trigger moments.
Jihad Watch has a whole dossier on her excretions.
So what did Tucker say?
Tucker Carlson:
"No country can import large numbers of ppl who hate it & expect to survive…So be grateful for Ilhan Omar, as annoying as she is, she's a living fire alarm, a warning to the rest of us that we better change our immigration system immediately or else."
So for Billoo this is "racist-white-diatribe?" What is Tucker Carlson to do in her queer & twisted view? Wear blackface & submit to Islam?
TBH I couldn't bring myself to watch this all the way through. Just when you think @FoxNews can't be any worse, they air this racist, white nationalist diatribe from @TuckerCarlson targeting @IlhanMN. pic.twitter.com/wks83EoPWm

— Zahra Billoo (@ZahraBilloo) July 10, 2019
Update:
Leftoids & Mohammedans attack Tucker Carlson again today.  It's not that they don't understand the difference between "race" and "ideology." They simply can't handle the ideology.
The Left wants to shut down any criticism of Islam by calling it "racism." Why is that?
Disappointed After Entering USA… 'We're Not in Our America Yet'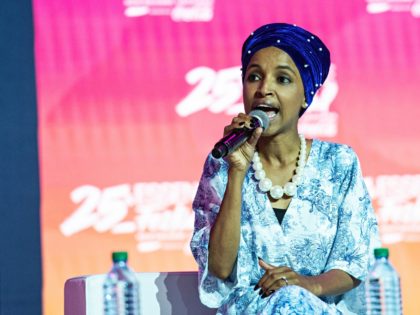 A recent profile of Rep. Ilhan Omar (D-MN) said the freshman lawmaker slammed America as unjust in a recent speech to high school students, denigrated America for not meeting her expectations, and even criticized her fellow Democrats in Congress.
'Omar Has to Go'
"…for the first time we have a member on this committee who does not and is making antisemitic comments," McCall said, adding that others have come to Omar's defense, including Reps. Alexandria Ocasio-Cortez (D-NY) and Rashida Tlaib (D-MI).
 "And then we have Tlaib and AOC joining in on the chorus against the Jewish people," McCaul said. "This cannot stand in the United States of America."