150  migrants African Savages are thought to have perished in a shipwreck off the Libyan coast. Another 140 were rescued and returned to Libya, according to the UN refugee agency.
In other news, the United Nations has criticized Sweden for arresting too many "children".
Those would be Mohammedan "children" with beards who rape Swedish women.
Italian TV Report: "Sea Rescue" NGOs Work With Human Traffickers
New reports by Italian channel Rete 4 document how "sea rescue" NGOs are in contact with people smugglers in Libya to ferry hundreds of illegal migrants to Italy. German MP Petr Bystron now demands prosecutors finally do their job.
Jesuit Magazine Makes 'Catholic Case for Communism'
If it's not Chrislam it's communism. This church is bankrupt.
The Jesuit flagship publication in the United States, America magazine, has published an article defending Marxism and comparing the murderous, atheist ideology to Christianity.
In "The Catholic Case for Communism," America writer Dean Dettloff says that the militant atheism of Marxist politics is "understandable" because "Christianity has so often been a force allied to the ruling powers that exploit the poor."
Gillibrand Unveils $10 Trillion Climate Change Plan
The end of the world is neigh:
"Climate change is the most serious threat to humanity today,"
The lunatics run the DemoRat asylum.
To achieve her goal, Gillibrand has called for "100% clean, renewable, and zero-carbon electricity in a decade."
Productive Muslims? Only in China:
Chinese state media on Thursday touted "booming labour-based industries" driving economic growth in Xinjiang, home to internment camps holding hundreds of thousands of Uighurs and other minorities subjected to forced labour and other human rights abuses.
The ChiCom's are licking their chops already. They can't wait to slaughter the goose that lays the golden eggs.
Migration Watch Launches Petition Against BoJo's Illegal Migrant Amnesty Proposal
The Brits are betrayed by May & betrayed by BoJo:
Migration Watch UK has launched an official petition against Boris Johnson's proposal to give amnesty to hundreds of thousands of illegal migrants.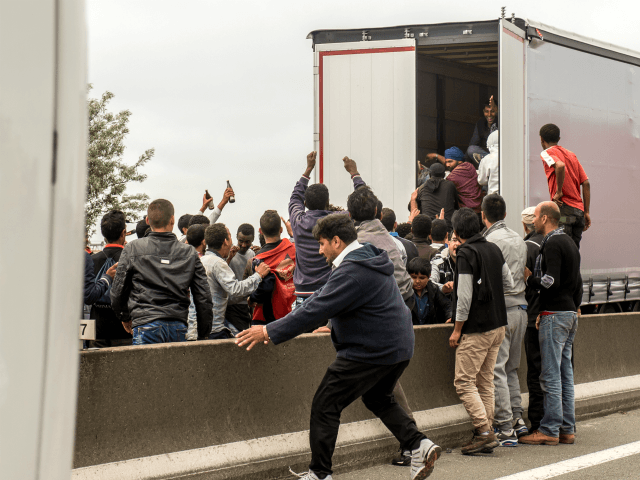 Boris Johnson told the House of Commons on Thursday that he favours an illegal migrant amnesty, and that his government will be looking at "the economic advantages and disadvantages" of issuing one.