Macron's France to Force Social Media and Search Engines to Censor 'Hate Speech'
"Hate speech" is any statement that disagrees with Macron, his Leftist and Globalist friends …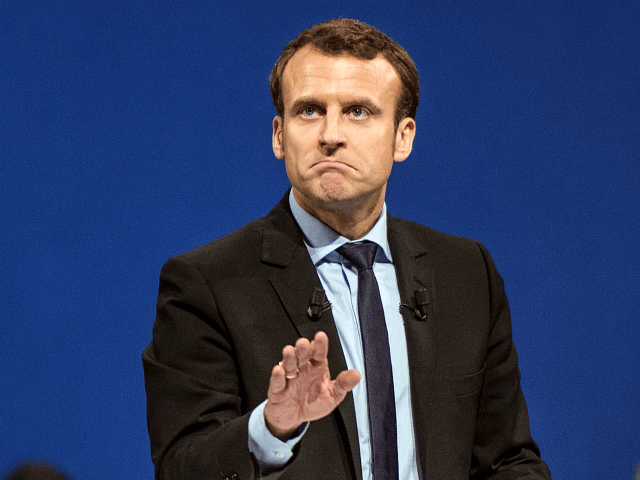 PARIS (AP) – French lawmakers have approved a measure that is intended to force search engines and social networks to take hate speech off the internet.
The measure adopted Thursday by the lower house of the French parliament would require social networks to remove hate speech within 24 hours of a confirmed violation. Search engines would have to stop referencing the content as well.
The provision, part of a bill on internet regulation, targets videos or messages inciting or glorifying terrorism, hate, violence, or racist or religious abuse. Violators could face hefty fines.
It prompted heated discussion in the National Assembly over how to define hate speech.
French President Emmanuel Macron proposed such a law earlier this year amid an uptick in anti-Semitic incidents in France and concerns about increasing extremist language online.
That's the journaille making BS excuses for heavy-handed censorship.
Watch Brexit MEP: Single Euro Currency 'Financial Dictatorship' Faces Collapse Without British Money
STRASBOURG, France — Britain leaving the European Union will force a realignment of the bloc which would be akin to a dam bursting, potentially releasing member states from "financial dictatorship", a Brexit Party MEP has said.
Ezra Levant:
I despise know-nothing environmental protesters as much as the next guy. But pepper-spraying peaceful demonstrators in the face, for just sitting there, immobile, in the street? But this is no different than the weekly treatment of the yellow vests. Emmanuel Macron is despicable.
Climate protest turns violent as police use pepper spray and physical force to disperse demonstrators from Pont de Sully bridge in #Paris pic.twitter.com/0Sii3nohsH

— RT (@RT_com) July 2, 2019
An Italian NGO called Mediterranea Saving Humans has launched a migrant-ferry vessel into the Mediterranean in defiance of Italian law. The vessel, dubbed the Alex, is prowling the coastline of Libya looking for "refugees".
Italian migrant transport NGO Mediterranea Saving Humans has launched a new vessel into the Mediterranean following the confiscation of their other ship.
The new ship, the Alex, set sail this week to the area off the coast of Libya known as the SAR (search and rescue) zone with the head of the group declaring that the vessel will pick up illegal immigrants and take them to Italian ports, Il Giornale reports.