From the (totally biased) Australian:
Donald Trump has dramatically stepped up his attack on four minority liberal Congresswomen accusing them of hating America, being anti-Semitic and embracing terrorists.
The president denied his attacks on the Democrat Congresswomen were racist and said many Americans agreed with his views.
"These are people who hate our country, they hate it I think with a passion," he said, referring to four Democrat women of colour — Alexandria Ocasio-Cortez, Ilhan Omar, Rashida Tlaib and Ayanna Pressley.
"All I'm saying is, if they're not happy here, they can leave. There will be many people who will be happy," he said.
They're very unhappy. I'm watching them. All they do is complain. So all I'm saying is if they want to leave they can leave." – @realDonaldTrump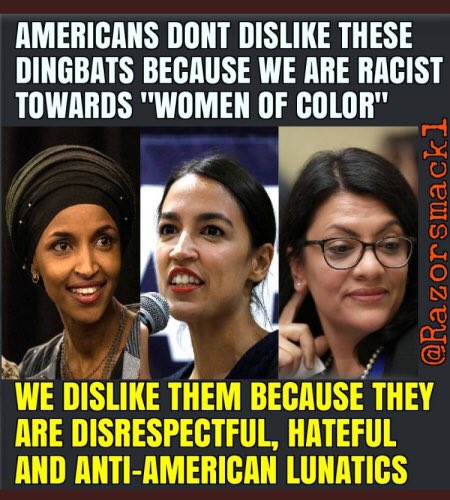 Hammers #TheSquad: 'These are people who hate our country'
The word "racism" is like ketchup. It can be put on practically anything — and demanding evidence makes you a "racist."
We Bring 'Extreme Love'
But!
-Trump Inflicting Trauma on Kids in Cages
-Who have to drink from toilet
-And we won't call him 'President'
-And He's a Racist
-And He Colluded with Russia
-And We Must Impeach!
Freshman Reps. Alexandria Ocasio-Cortez (D-NY), Ilhan Omar (D-MN), Rashida Tlaib (D-MI), and Ayanna Pressley (D-MA) are holding a press conference Monday evening to respond to taunts from President Donald Trump.
Congresswoman Rashida Tlaib is complaining about President Trump's rhetoric despite the fact that she literally referred to him as a "motherf**ker" during her first week in office.
Not as big as her a$$.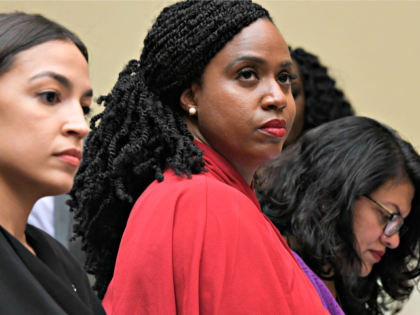 "somebody did something… giggle"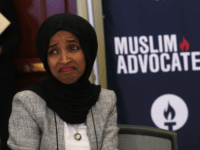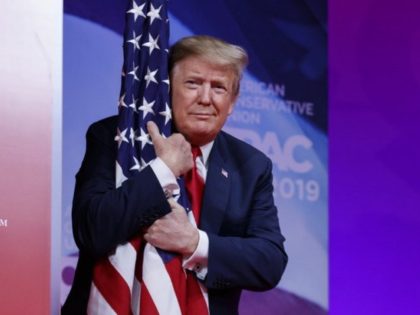 IF YOU ARE NOT HAPPY HERE, YOU CAN LEAVE!'
Thanks to Vlad:
This is a must-read twitter thread. Click through so you can see it all in order.