#ClintonBodyCount is trending today.
Arkancide is the unfortunate habit of potential witnesses to the Clintons' dirty dealings in Arkansas suddenly deciding to shoot themselves twice in the back of the head.
Update: Epstein was not on suicide watch. In his case they called it 'watch the suicide' and the cameras were just being serviced.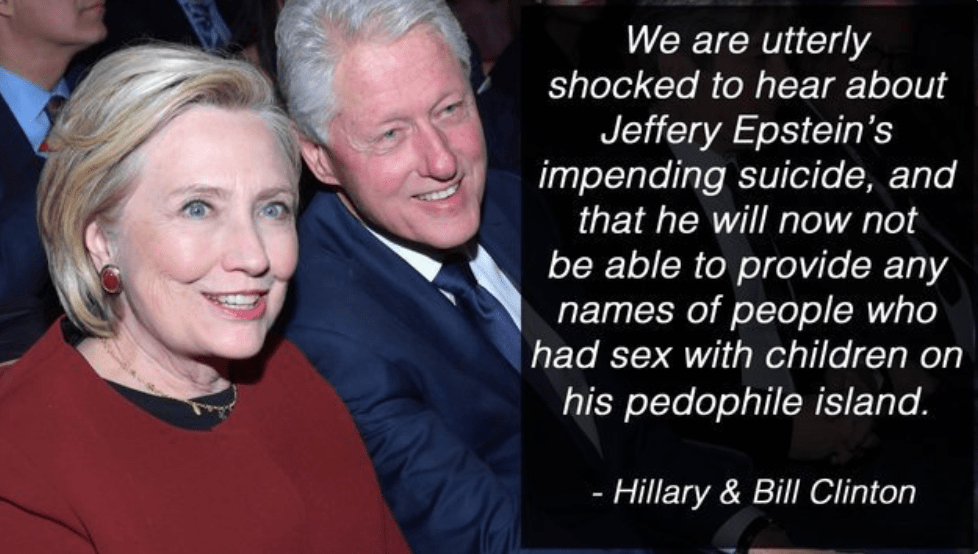 Raheem Kassam says:
Of course Epstein is dead.
You think they'd let him live, knowing what he knew?
Gimme a break.
He could have brought down the whole racket in 30 mins of testimony.
Dead.
How does one kill oneself while on suicide watch?! With what?!
AOC is under investigation for campaign finance fraud
Ilhan Omar is being fined for tax fraud
They want to impeach & investigate President Trump
Why aren't we impeaching and investigating them?
Died of SUICIDE on 24/7 SUICIDE WATCH ? Yeah right! How does that happen#JefferyEpstein had information on Bill Clinton & now he's dead

I see #TrumpBodyCount trending but we know who did this!

RT if you're not Surprised#EpsteinSuicide #ClintonBodyCount #ClintonCrimeFamily pic.twitter.com/Y9tGAWaAxX

— Terrence K. Williams (@w_terrence) August 10, 2019
Arkancide is the favored method of getting rid political enemies in the Clinton state of Arkansas. When the medical examiners explain away two bodies filled with bullets as a case of suicide, it's obvious they caught a case of arkancide.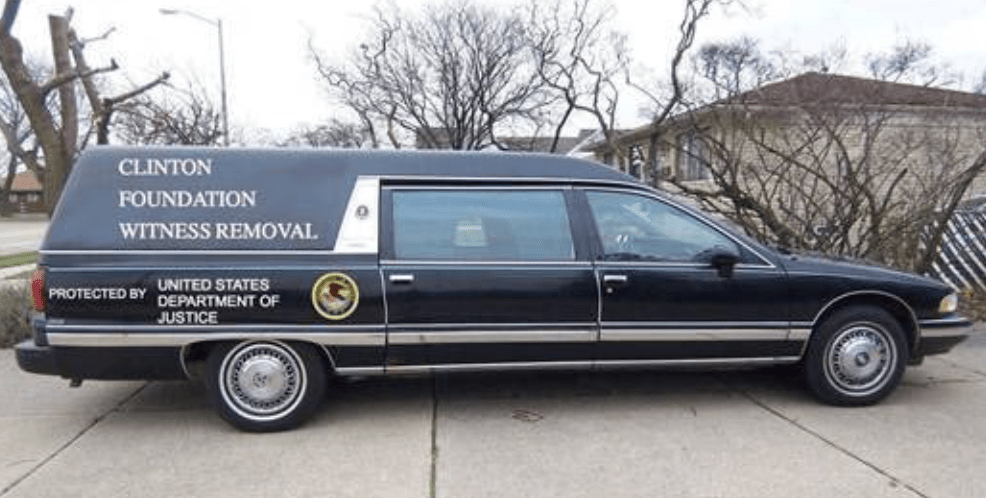 Jeffrey Epstein has been found dead in his Manhattan jail cell by suspected suicide, according to several reports.
Epstein, who was being held at the Metropolitan Correctional Center, reportedly committed suicide, hanging himself in his jail cell, according to reports from the New York Times and ABC News. According to the Associated Press, "The medical examiner's office in Manhattan confirmed Epstein's death."