‪Leftists tell us that Muslims who wage jihad have nothing to do with Islam, and that those who have nothing to do with "white supremacism" have everything to do with "white supremacism". America has never had such an enemy within. They live to defend evil, and to smear the good.
Leftists use the term White Supremacy in the West. They call it Hindu terror in India & Buddhist terrorism in Burma.
When it comes about the Islamic terrorism they portray them as poor, marginalised people, fighting against oppression. Nothing to do with Islam. Always.
'More than half' of anti-terror pupils being put through the Prevent deradicalisation programme are far-Right extremists
The scheme has dealt with hundreds of far-right students in the past year

Such cases have overtaken those of Islamic extremists in schools, colleges 

Type of far-Right extremism that students show is more 'identitarian' 
This article is so perverse it beggars belief. The political traitor class & the presstitutes cannot possibly admit that they sold the country out to unassimilable third-world savages, so they are desperate to keep the growing threat by patriots in check. Their attacks on the general population are becoming ever more bizarre, oppressive & totalitarian.
More than half of the pupils who are being put through the Prevent deradicalisation programme are now far-Right extremists 
We all know that's bullshit. Just like that stupid cartoon below: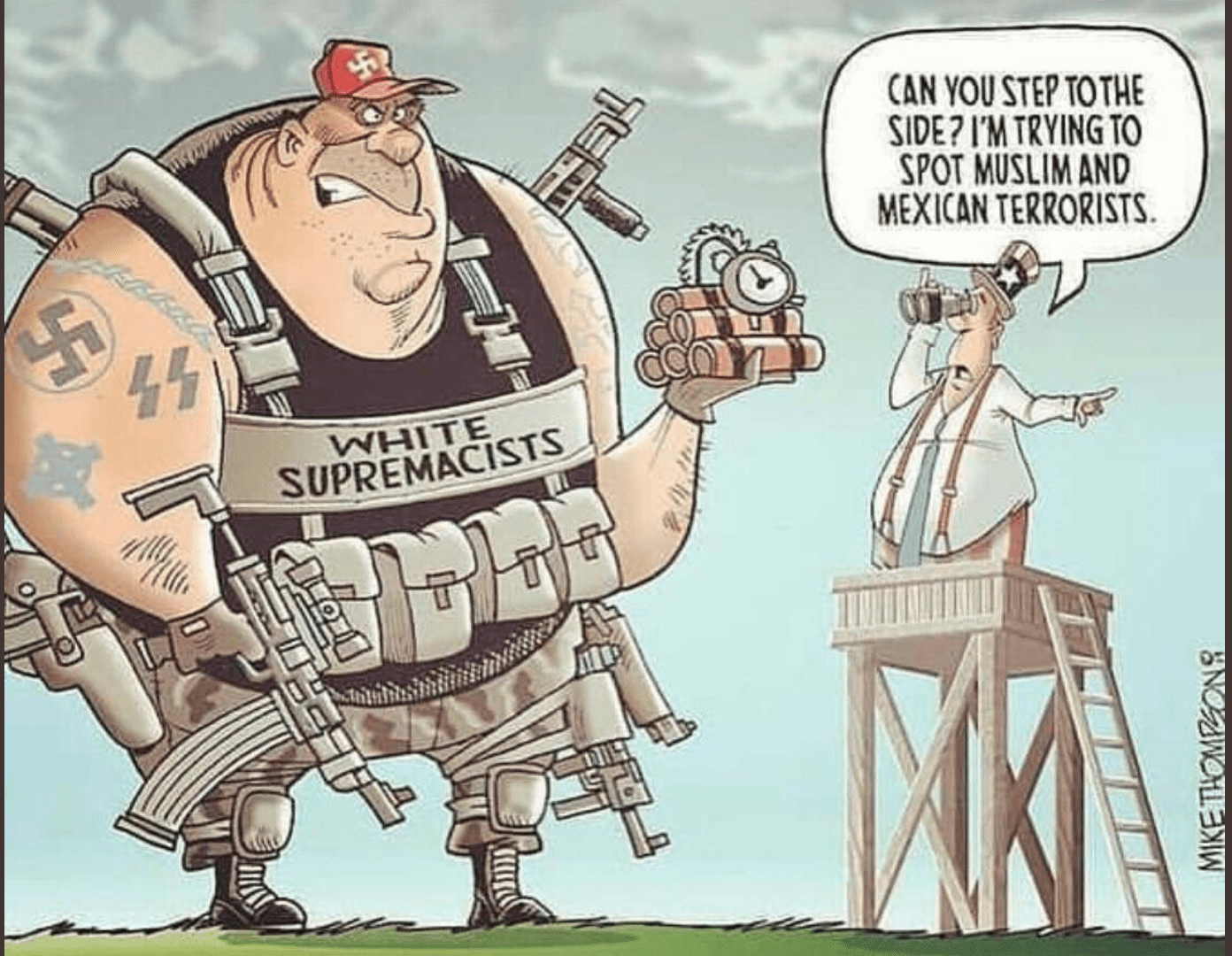 ‪Despite what you hear from known liars and fools, there is no vast "white supremacy movement". But there is mainstream racism against white people in general. And to legitimize their racism, these people push the idea that they're fighting against a movement that doesn't exist. ‬
Bosch Fawstin